What Is WHICH?
Which? has been helping homeowners to locate high-quality, reliable traders for over 60 years. While all traders can apply to the Which? Trusted Trader endorsement scheme, only those who pass the strict assessment will qualify for the accreditation. Assessments include both a full analysis of your businesses financial health and trading history, along with a face-to-face review of your skills. Once all criteria have been met, and customer references are approved, a company can now brand themselves as a Which? Trusted Trader.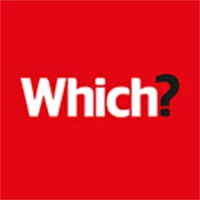 Benefits of a WHICH? Accreditation
Up-To-Date Knowledge
Those who are a member of the Which? Trusted Trader scheme will receive regular industry updates, which means that customers can be assured the latest processes are being utilised.
ADR Service
The Which? scheme comes alongside an ADR (Alternative Dispute Resolution) service; this allows all problems to be dealt with and resolved professionally, quickly and efficiently.
Guaranteed Quality
Due to the rigorous testing that each Which? Trusted Trader must undergo, impeccable quality of service can be guaranteed. Customers have peace of mind that their home is in safe hands.
What a Which? accreditation means
DJ Moore Lofts has been a fully certified Which? Trusted Trader for many years, which allows team members to give customers confidence that all projects will exceed expectations. Not only are traders committed to maintaining an incredibly high reputation, but also continue to develop their skills, knowledge and processes further to maximise results.