Halloween is one of the best spooky holidays that happens on the same date every year, and it's quickly approaching. You may have already sorted out your outfit but what about your home decoration? You need to know how to decorate lofts for Halloween to wow your guests and show true Halloween spirit.
Why Decorate Lofts For Halloween?
You may not be having a huge scale Halloween party, but a simple medium sized get together for you and a few of your friends. And if you are someone that loves to go over the top with decorations then this article is definitely for you! What better way to surprise and spook your guests than with some fabulous Halloween decorations to get you all into the spirit. Loft conversions Bedford can be the perfect place to put up all of your Halloween decorations, not only is it out of the way, but it's also the perfect setting for a Halloween get together!
So if you want to find some fantastic quirky decorations to include in your Halloween hideaway – then keep reading!
#1 Magical Cauldron
What better way to create an eerie, spooky atmosphere with a colour changing misting cauldron, you can have the fantastic Halloween decoration from B&M with their misting magic cauldron for only £16.99 with an RRP of £30!
This cauldron is the perfect accessory for your food table or even just as a simple item of decor, all you need to to use the cauldron is cold water! You do not have to purchase any extra liquid or attachments you simply pour in the water, and the machine creates thick fog combined with LED colours!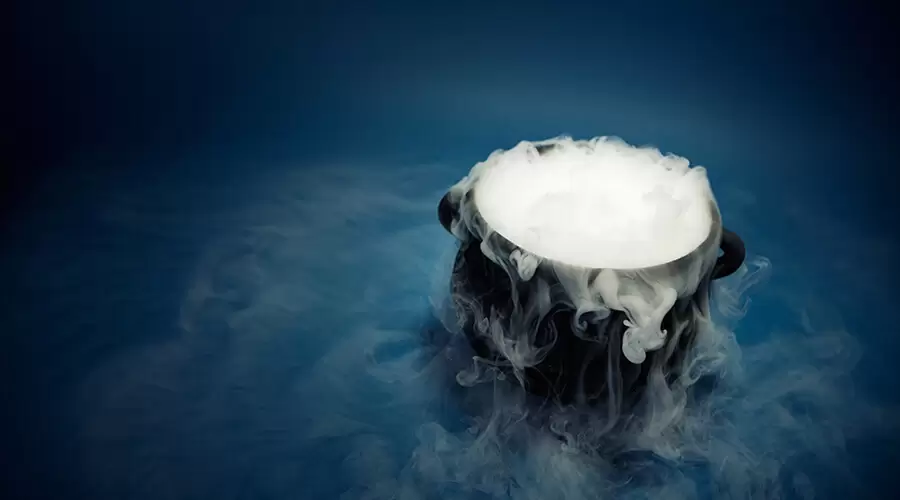 #2 Standing Characters
Make your friends jump when they walk in the room with life-sized animated standing dolls, once again B&M have a huge range of life-sized standing Halloween figures to feature and hide in the corners of your home.
Some of these characters include a butler, a witch, a young girl and a teddy and plenty more. Dependant on the size you can pick up the smaller child-sized ones that move and use LED lighting for around £15, and the full-sized standing figures equate to around £30.
#3 Cobwebs And Fake Spiders
Most people are scared of spiders regardless of Halloween, so what a perfect excuse to give them the fright of their life with lifelike giant spiders complete with their enormous sticky webs.
If you want to make your home look like a spiders nest, then huge packs of cobwebs are available from Party Delights for just £5.99 for 400 square ft.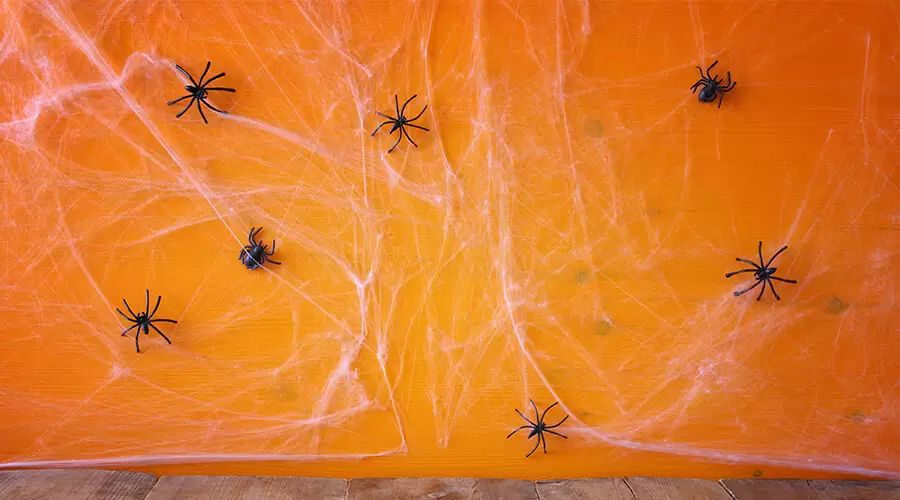 #4 A Halloween Piñata
Nobody is going to feer this friendly creepy creature, if you are hosting a small get together for your child, and they need an excuse to eat more sweets, then a Halloween piñata is the perfect solution! We found one we love from Party Delights; it features a friendly spider filled with delicious Halloween treats – who said piñatas couldn't be perfect for Halloween!
#5 Pumpkins
What is a Halloween party without a pumpkin? Pumpkin carving is one of the most popular activities done on Halloween and is popular with people all over the world so it wouldn't feel like Halloween without and wide-grinned jack-o-lantern.
If you aren't a natural artist, then you can purchase pumpkin carving stencils, or you can even find some online and print them off if you wanted to save money. Not only will this complete your room design, but it also provides a fun, festive family activity.
#6 Lanterns
If the value glow of carved pumpkins isn't the atmosphere you are going for then you may want to purchase some lanterns of lighting, you can buy pumpkin lanterns, witch and ghost lanterns. If you want a more subtle accessory, then you can purchase Halloween fairy lights with silhouettes that light up the entire room.
#7 Halloween Projectors
For the ultimate Halloween decor, a Halloween projector is a must! You do not necessarily have to specifically buy a Halloween projector, but if you already have one then you can download Halloween clips and movies for you and your friends to watch!
And the fun doesn't stop there, spook people walking past your home by shining the projector on the window of loft conversions Milton Keynes so that passers-by can see your creepy projections too!
These can somewhat be hard to order from the UK, but we found this one on Wilko's that can be used both outside and inside! Project ghastly ghouls on the front of your home for passers-by or project them on the ceiling inside your home!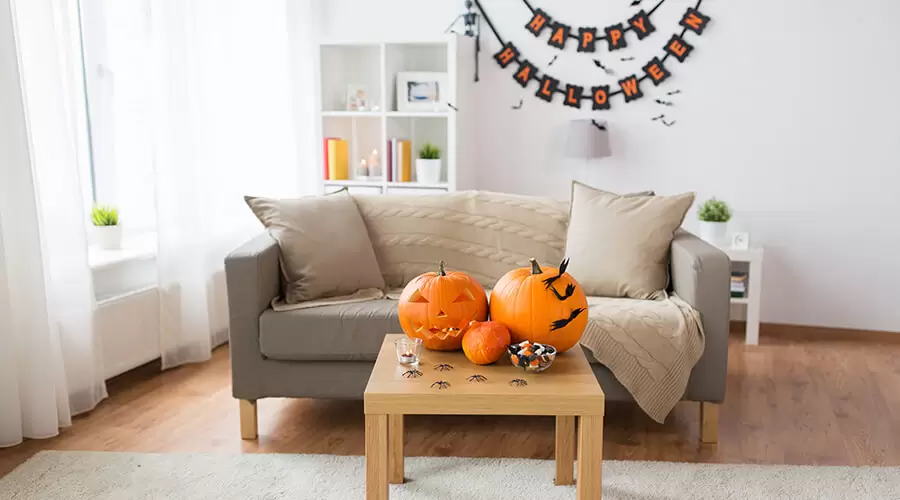 #8 Make An Entrance
You want the first thing people see to be really good, also for trick or treaters and passers-by! Place pumpkins, signs, posters, hanging bats or even the life-sized standing characters we mentioned earlier right by your front door. Try and be as original as possible and create the eeriest entrance as possible.
#9 Surprise Decorations
Thinks that's an average mirror? Look again! The mirror you just checked your hair in will take you by surprise when a second face appears from the magic mirror. The best way to show Halloween spirit is to surprise your guests whenever you can with things that don't look as they seem. Other props like this include skeletons or bats that can suddenly drop down from the ceiling or pretend vampires bursting out of their coffins.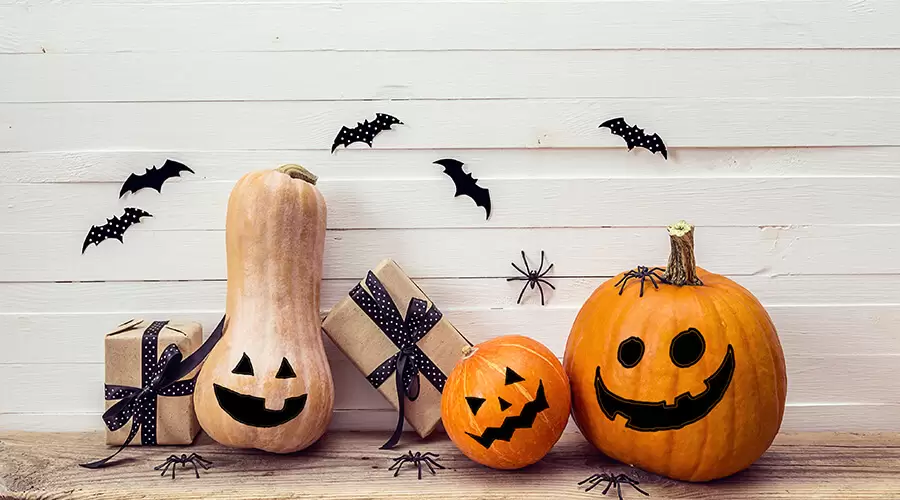 #10 Incorporate Your Family
Those family photos you have scattered all across your home can come handy at Halloween, if you have picture frames to spare then draw over the glass over your photos to alter the appearance of your family members. You always see old photos of people in horror movies with their eyes crossed or scratched out so why not incorporate it into your own Halloween home design?
Summary
So there are some of the best ways you can incorporate Halloween decor into your home and loft conversion – perfect for get togethers or just to get you in the Halloween spirit! We hope that this article was helpful, if it was then why not share on social media?