Lighting is key within any room in your home, but particularly those that can be in a confined space. Finding clever, simple, and effective lighting solutions for a loft conversion can be tricky if you're not too sure what options are out there. You may be surprised to know that there are multiple solutions, whether you are trying to stay within a specific budget, or you're planning your loft conversion and wish to find ways to incorporate lighting into the design process. If you're struggling to find the best loft conversion lighting, then you're in luck, as we have pieced together a list of fantastic solutions that can easily be incorporated into your loft.
How To Use Loft Conversion Lighting To Your Advantage
Depending on the style of loft conversion that you have opted for, lighting can be somewhat tricky, trying to find places to locate your chosen set of lights without them hanging too low or effecting the finished look. While many people think that this means you are limited in lighting solutions, this could not be further from the truth, and you can actually find multiple ways to add a glimpse of natural and fluorescent lighting into your loft. Whether you have a small budget to work with, or wish to find ways to incorporate lighting that helps you to save money in the long run, then why not consider some of the following ideas: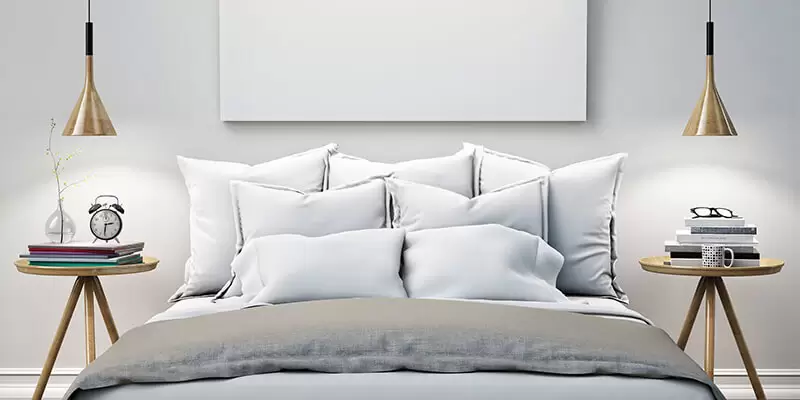 Whether you have already had your loft fitted by the DJ Moore Lofts team, or are looking for ways to design your Velux conversion in Milton Keynes, then why not think about bed lighting? Bed lighting is placed most commonly beside the headboard and offers lighting not only to the side table but also over the bed to allow you to read a book before dozing off without having to get out and turn the lights off. Luckily, there are a host of designs and style choices in which you are able to choose from, making it even easier to incorporate lighting that fits in with your personal style. For example, you can choose to hang lights that delicately hang beside the bed, adding definition and enhancing your interior design. Alternatively, you can always opt for a more modern approach with LED pole lighting, which can be placed either horizontally or vertically, depending on your preference.
When choosing your lights, it is important to think about the different types of lighting, as it can transform the feel and ambiance of your room. The three different lighting types include:
Task lighting – perfect for reading, task lighting offers a soft glow that light up effectively without straining the eyes.
Ambient lighting – if you are looking for a more natural aesthetic then ambient lighting mimics natural light.
Accent lighting – most commonly used to define or highlight certain aspects of the room, which is ideal if you have created a stunning side table or bed masterpiece.
Not only are you able to choose the type of lighting that you have as well as the design, but you are also able to choose from multiple functionalities. For example, we love the idea of an adjustable bed light, which will allow you to move the lighting to where ever you need it, making for a comfortable experience. Elle Decor has come up with a range of bed lighting designs and ideas to give you some inspiration, so we strongly suggest taking a look for some ideas!
If you are interested in bed lighting, then why not take a look at our award-winning Velux loft conversion that incorporates bed lighting for that added touch of luxury.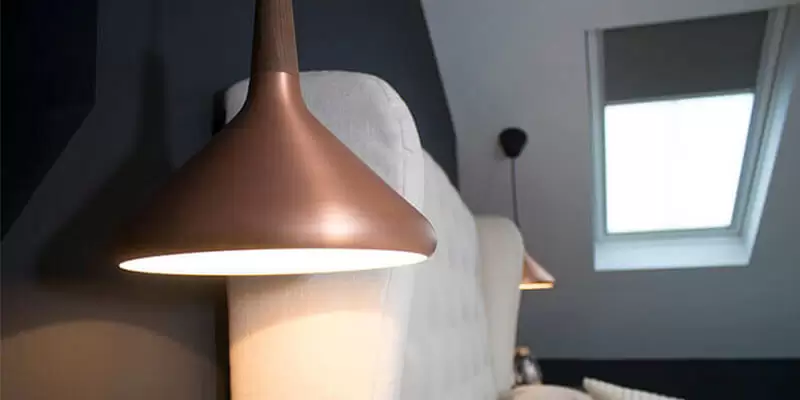 One of the most common ways to incorporate light into a loft conversion is to utilise natural lighting. This is favoured not only due to the many benefits that come along with natural light, but also the added bonus of reducing your energy bills and creating a light and airy room. There are many ways in which you are able to do this, and the DJ Moore Lofts team has years of experience in designing loft conversions in Bedford and the surrounding areas that incorporate natural light.
The best way to achieve this is through window placement and style. It is vital when planning the design of your conservatory to think about window placement, as it can incorporate a large sum of lighting into the room all year around, making the room feel brighter and even warmer. The most common design used to achieve this is a Velux style loft; this is where Velux windows, of which you may know as skylights or roof windows, are strategically placed around the room. Other loft styles, such as the dormer, can also incorporate a Velux window, allowing you to easily find a way to add in light while also utilising the conversion style of your choosing.
As you can imagine, there are many benefits to incorporating natural lighting to your loft conversion, and there are also several benefits to using a Velux window to do so. Some of these many benefits may include:
More intense source of heat and light
Good ventilation
Reduced noise pollution
Privacy for both you and neighbours
Aesthetically pleasing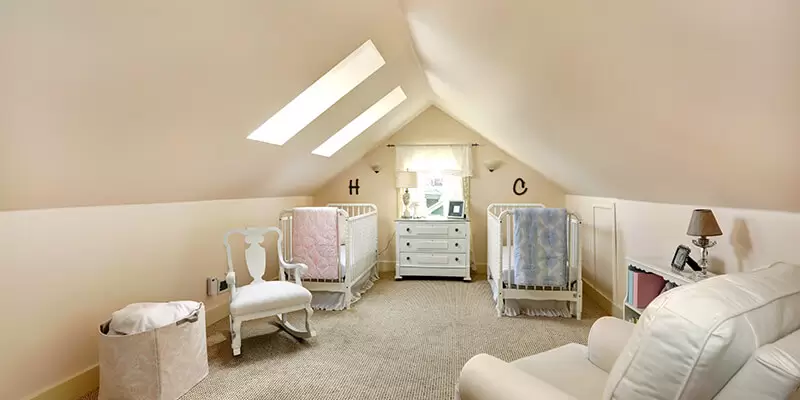 Decorating your loft conversion is the best way to make your new investment part of the home and more personal to you and your style. When planning the interior design of your loft conversion, there are many things that can help you to enhance light even further purely through the way in which you decorate it. This can be everything from the colour scheme to decorative lighting and mirror placement. To lend you a helping hand in your design process and to give you a little inspiration, here are just some of the ways in which you can make your bedroom feel brighter:
Colour Scheme
Your colour scheme is going to have the biggest impact on how the room feels, and it is important to think about the colours that you wish to use before you begin painting walls and furnishing the loft. There are various ways in which you can use colour to your advantage, and you don't always have to use white on the walls to make the room feel bigger and brighter. However, if you are to use white, then make sure that you add a pop of colour through your furnishings or small statement pieces to make it feel more inviting and homely.
Alternatively, pastel colours or bright reds and yellows are perfect colours to use to allow natural light to bounce off the walls and make the room feel summery even on the darkest of days. Real Homes has a range of colour schemes perfect for all loft types, such as combining light greys with creams for a defined look that adds a touch of character while still allowing you to add various colours though pillows and other furnishings for a more personalised feel.
If you are not sure on what colour scheme will best suit your loft conversion or are looking for fun and attractive ways to enhance the design of your loft, then we would suggest taking a look at Dulux, who have devised a range of colour combinations and a guide on how to choose a scheme. Alternatively, with years of experience in designing loft conversions in Milton Keynes and the surrounding areas, the DJ Moore Lofts team can go through design ideas and colour schemes best suited to you when building your loft conversion.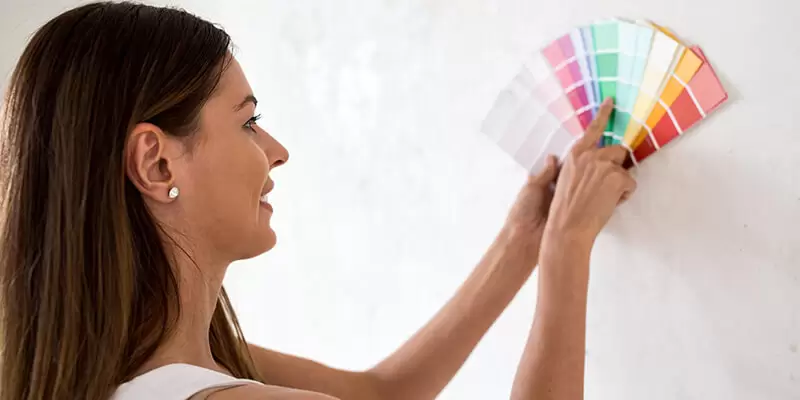 Mirror Placement
Much like your window placement will have a dramatic impact on how bright your room feels, the placement of your mirrors can help to direct light across the room, making it not only feel brighter, but also bigger. Depending on how much wall space you have to work with, there are various different ways in which you are able to place mirrors to your advantage. One very effective way to incorporate mirrors into your loft conversion is to consider a bespoke fitted wardrobe. A bespoke wardrobe gives you additional storage without compromising on the space, making it perfect for a bedroom placed in the loft. The wardrobe can be designed with a mirror sliding door, which eliminates the need to introduce mirrors into the room and waste valuable space, while also allowing you to take advantage of mirror placement to disperse natural lighting.
The great thing about using mirrors is that you are able to use them not only for functional purposes but also to add an element of style to the room. There are several different designs, finishes and styles that can be found when looking for mirrors, from intricate frames to elongated widths to allow you to place the mirror above a sofa, for example. Places such as Dunelm, Argos and IKEA have a range of mirrors for you to choose, all of which can fit in with varying budgets.
For more advice and ideas on how you can use mirrors to add more light and make the room feel bigger, take a look at Country Living!
Natural Materials
Using natural materials for tables and even flooring is ideal when trying to brighten a room. Using wooden panels for the flooring can help you to create a calming, relaxing and bright room, with the added benefit of allowing you to incorporate various different colour schemes of your choosing. Some of the benefits of incorporating natural materials also include the following:
More durable
Easier to clean
Makes the room feel fresh
More sustainable
Long-lasting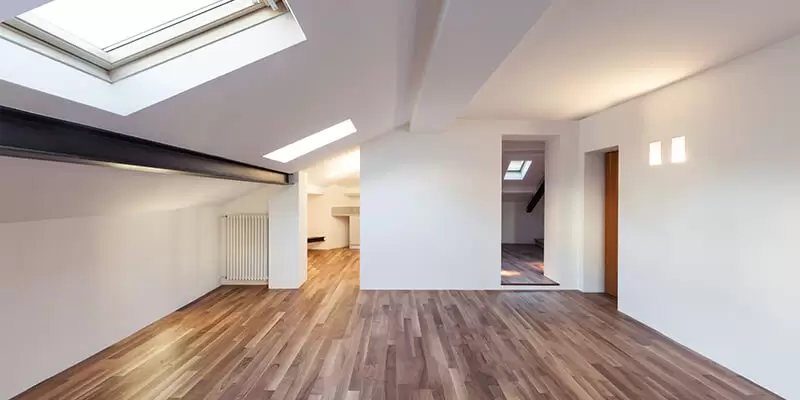 Incorporating a range of spotlights or downlights into your loft conversion is a great way to bring more light into the room while also adding a hint of style. Spotlights are essentially a ceiling or wall-mounted light that provides an alternative to your generic hanging ceiling light. Unlike its alternatives, spotlights draw a lot more light into the room, and can be placed in multiple directions to allow the light to dispersed around the room while also centring light to specific areas to highlight your interior design.
Although in the past spotlights were most often known for their disadvantage of drawing on a lot of power and, therefore, effecting your energy bills, there new and improved design makes them extremely energy efficient. Not only this, but you can further increase the efficiency of your spotlighting by using LED lights. LED lighting has become extremely popular in recent years, providing you with just as much, if not more lighting at a reduced cost. While they may be initially more expensive, they can save you a large sum of money in the long term. Other benefits include:
Saves money on your energy bills
Lasts around 4,000 hours longer than fluorescent lighting
High brightness so does not compromise on light
Reduces radiated heat, minimising the risk of fire
Fits in multiple lighting choices
If you don't already have them in your home, then we would strongly suggest that you think about investing in some dimmable light switches. These can be purchased at most hardware stores, or online at Screwfix or Wickes and come in various styles and colours to match your interior design. Dimmable lighting brings you a host of new luxuries, allowing you to turn the lights down to save on energy or create a relaxing ambience, but also giving you the option to turn the lights up when required. These switches are extremely easy to install and if you're looking to add a further touch of luxury, then you can even find some dimmer switches with controls, allowing you to turn the lights down from your bed.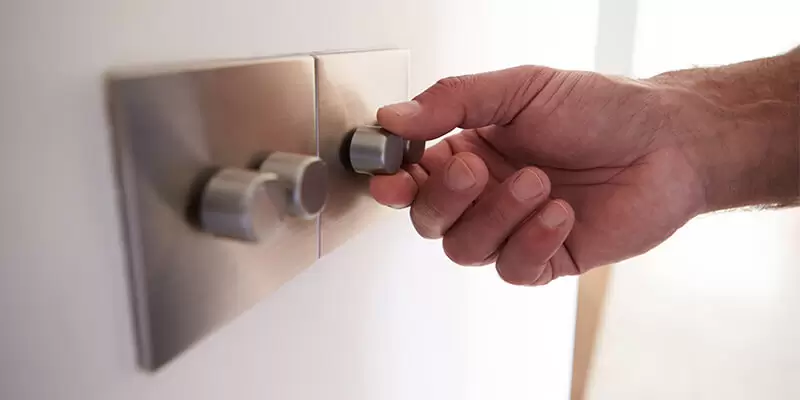 Creating A Brighter Loft Conversion
As you can see, there are many ways in which you are able to create a brighter loft conversion, regardless of your budget. If you have not yet had your loft conversion designed and installed, then it is vital that you think about lighting and whether you will need to find clever ways to incorporate natural light. If you are considering a loft conversion, whether it is a Velux, hip to gable or dormer conversion in Bedford or the surrounding areas, the DJ Moore Lofts team are more than happy to help. With years of experience in the industry and award-winning conversions, our specialist designers and installers are at hand to transform your home and provide additional space. Please feel free to contact the team for more information!