Upgrading and redecorating your bedroom can be a costly process, but you can save money by choosing alternate methods to make affordable bedroom upgrades.
Why Make Bedroom Upgrades?
After a while, it becomes easy to get bored with the same room layout and decoration, so it's nice to switch it up by either redecorating or slightly altering the appearance of your bedroom. But this isn't always achievable or affordable, dependant on the extremity of the changes that you want to make to your bedroom.
So save yourself the big expenses by making cost-effective changes to your bedroom, rather than blowing hundreds and thousands of pounds on expensive furniture that will sit collecting dust in your bedroom. We've devised a list of bedroom upgrades that you can use in your bedroom to create a new design for a fraction of what the typical bedroom redecorating process would cost – so if you want to save money next time you upgrade your bedroom, then keep reading!
Change Up The Lighting Of Your Bedroom
The lighting of your bedroom is an inexpensive way to alter the entire appearance of your room. LED lighting is bright, as well as more environmentally friendly than a standard iridescent lightbulb. LED lighting can be installed in your bedroom for an affordable price, and it saves you money on your energy bills in the long run. For a more modernised feel in your bedroom why not choose LED mood lighting as mood lighting can help you relax and help you sleep better.
Or if you want an authentic, dimmer lighting setting in your bedroom, we recommend choosing a lightbulb that has a warmer lighting setting. Not sure what lighting is best for your room? Check out this light bulb buying guide to help decide the best lightbulb suited to your bedroom.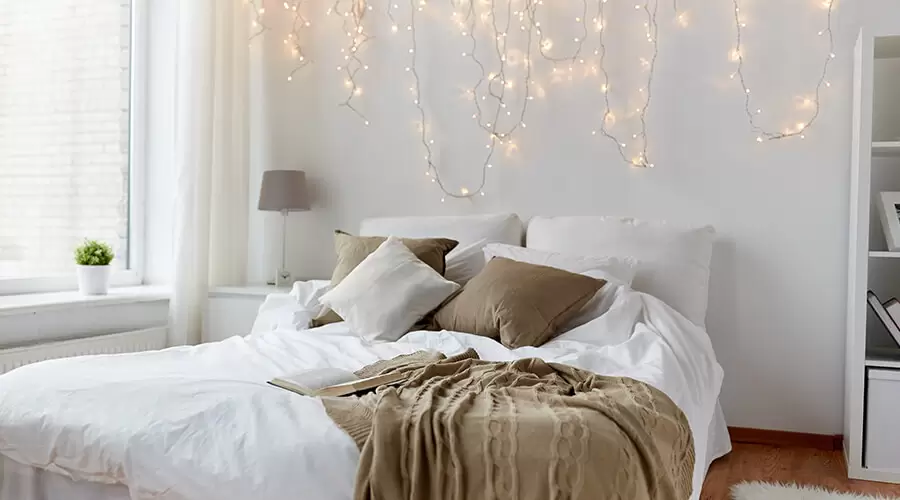 Haggle And Find Cheaper Bedroom Furniture
Maybe you need a new dressing table or chest of drawers, when an item of furniture becomes worn or needs replacing it can put added stress onto your financial situation. Which is why it may not be ideal buying a brand new item from a super brand store that might be expensive. We recommend visiting car boot sale events or yard sales where people sell their pre-loved possessions for incredibly affordable prices. Just by travelling around to different possession sales you can pick up some fantastic items that would be full price in a store – and half of the time there's nothing wrong with the items, the previous owner just no longer has a use for it.
As well as this, there are plenty of possession sale sites that allow you to buy and sell the things that you no longer want/need. Some of the top trusted selling sites include eBay, Gumtree, and Preloved.
Buy New Bedsheets
It's important to regularly change your bedsheets for a better night's sleep, as well to improve health factors that can be compromised by dirty bedsheets. A brand new bedspread can change the entire design of your bedroom, whether you want a contemporary design, vintage or even colourful – just by updating your bed sheets you can add a new bold element of design.
When buying new bedsheets, another way to make them stand out more for an affordable price is to purchase the matching pillows. More often than not bed sheets have matching pillows or cushions available online or in-store to compliment your brand new bedspread. Not only does this improve the appearance of your room, but it also gives you a better nights sleep!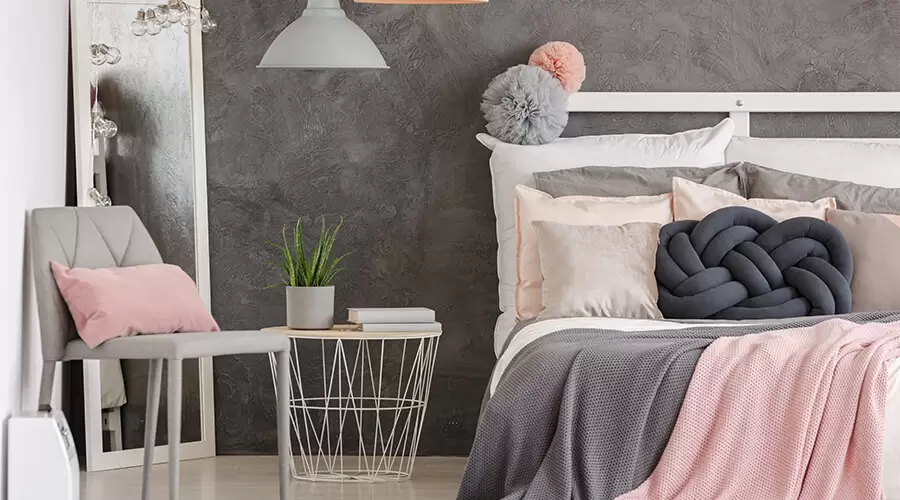 Extend Your Bedroom
You might not think that extending your home can be affordable, but one of the most cost-effective ways to upgrade your bedroom is to extend it or start it again fresh. The most affordable way to do this would be by investing in loft conversions St Albans; they can utilise the unused space in your property allowing you to add extra rooms and improve the resale value of your property. It may not seem like this is a cost-effective solution, but it can allow you to redecorate your room entirely in a new space out of the way while adding value to your property.
Add House Plants
Houseplants are inexpensive and can add a fresh look to your bedroom, as well as improving the air quality in your bedroom. Houseplants can be fun to decorate and experiment with, whether you opt for hanging flower baskets, a large home plant, or tiny cactuses, you can create different design ideas. And if your speciality isn't gardening then not to worry, there's an extensive range of false houseplants available to help you spruce up your room without having the hassle of taking care of plants.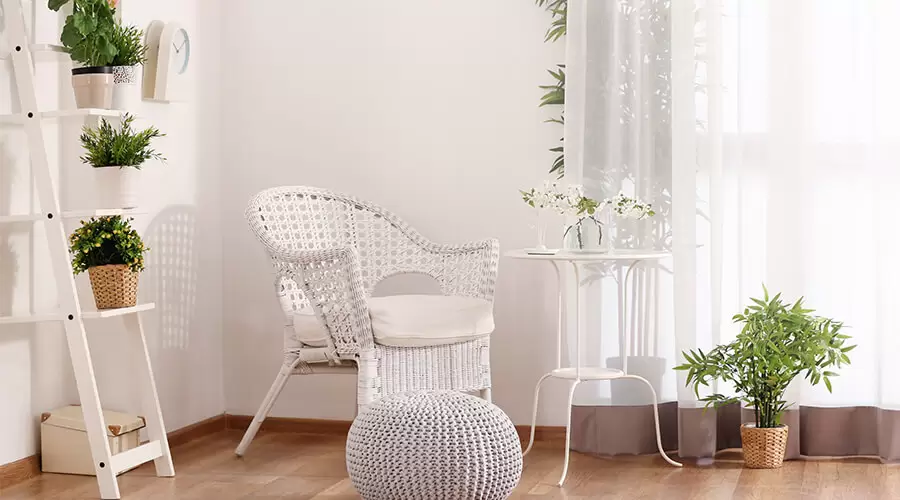 Add Shelving Units
Not only does this add a fun, affordable element of decor to your bedroom but it's also an excellent storage method. By using shelves to store your smaller possessions, you can keep them out of the way and make your room appear less cluttered. Take a look at these shelf design ideas for inspiration on how to use shelving units in your own bedroom.
Paint Your Room
And the most affordable way of adding a splash of colour to your room is painting it. A single wall of paint can change the appearance of your bedroom entirely, whether you opt for a bright, vibrant bedroom, a simple whitewash wall or darker colours, you can incorporate your furniture and decor ideas to suit the colour scheme. Find furniture items such as lamps and clocks that match the colour of your walls to determine an overall colour scheme for your bedroom.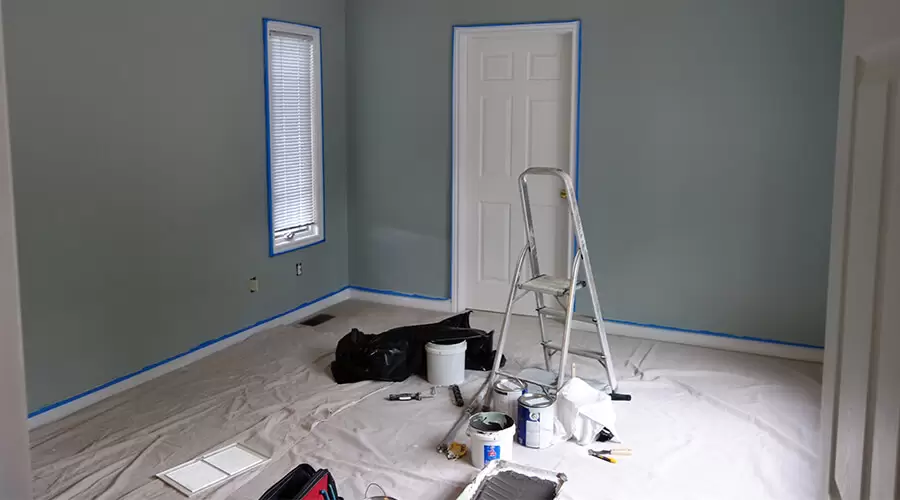 Artwork
If you're looking for a way to make your bedroom look more luxurious and sophisticated, artwork is one of the best ways to do so. If you have heavy patterns on your walls, we would recommend limiting the amount of artwork displayed on your walls. If you have a smaller bedroom, combining paintings or artwork with busy wallpaper patterns can make your walls look very busy and even reduce the size that your bedroom appears.
One way to upgrade your bedroom for an affordable price is to combine paintings with simplistic wall designs. White, grey or cream walls will make your walls appear larger and make your bedroom appear bigger. Although if you think that this looks slightly boring and want to fill it up, hang up some artwork! If you have a favourite artist then try and find some of their work online. If you're not a huge art fan but want some to spruce up your room, we recommend looking at local markets or even visiting somewhere such as Camden.
Their big markets offer a great place to pick up beautiful and unique paintings and pictures to hang up on your wall. It's common for paintings purchased from home shops to be displayed in a number of homes. If you want something unique, we would recommend exploring your local markets.
New Bedding
Although this is such a simple difference, just replacing your bedsheets with new ones can transform the appearance of your room. One problem that a lot of people face is that they redecorate their room, and then they realise that their accessories and bedsheets don't fit in with the colour or design scheme of their room.
Not only do new bedsheets help upgrade your room for an affordable price, but they create a better and more comfortable nights sleep. Dependent on the style and design scheme in your bedroom you can purchase a variety of different bed-set designs. Our favourite set is from Dunelm; the teddy bear grey duvet set is soft and fluffy like a blanket. This set is available for purchase with matching pillowcases, as well as this it's available in a variety of different sizes and colours to suit all bedroom designs!
As well as just replacing your bedsheets, we also recommend replenishing your bed with fresh new cushions. By doing this, if you buy plain and simple bedsheets, you can minorly spruce up your bedroom design without the need for any extensive upgrades. We love the selection of cushions available from Westelm.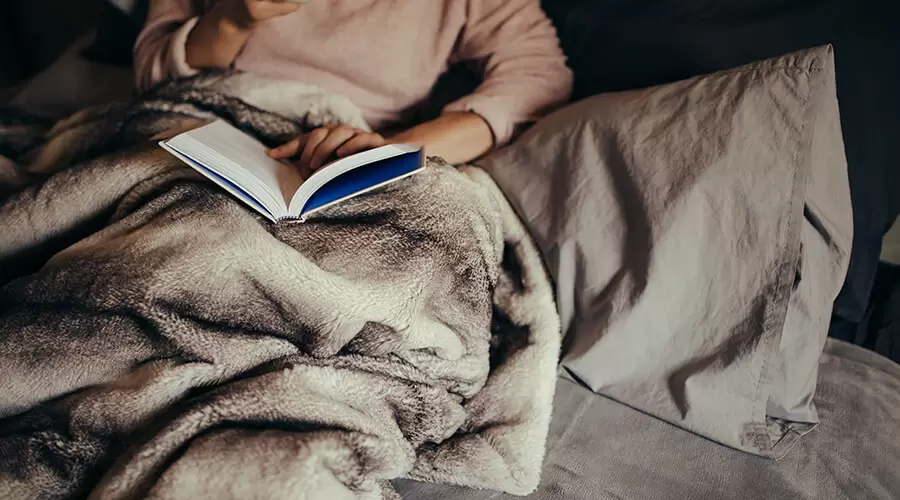 New Curtains & Blinds
If your curtains are looking worn out, or you cannot remember the last time that you replaced them, this could be a simple yet effective way to upgrade your bedroom. It's important that dependant on where you live and the amount of sunlight going into your room that you pick the right curtains, some people even use blackout blinds to ensure that they aren't woken up too early in the morning from the light.
You can purchase curtains in a variety of different lengths, colours and designs. If you want your room to appear bigger, we recommend opting for simplistic designs. However, if you want to make your bedroom unique, why not make a centrepiece around your window with really obscure curtains. Blinds are pretty simplistic, and their main use is to keep out the light. If you're opting for a contemporary simplistic design, blinds may be a better option for you, or you can even combine blinds and curtains together, blinds could helpful for loft conversions Leighton Buzzard!
New Rug
Although this may also seem like a small upgrade, adding a unique rug or carpet to your room can change the whole design scheme entirely and upgrade it. Whether you opt for a fluffy faux fur rug a tapestry rug, or something more out there, as long as it matches your design scheme you can upgrade your room with something as simplistic as that! We love the rugs available from Modern Rugs.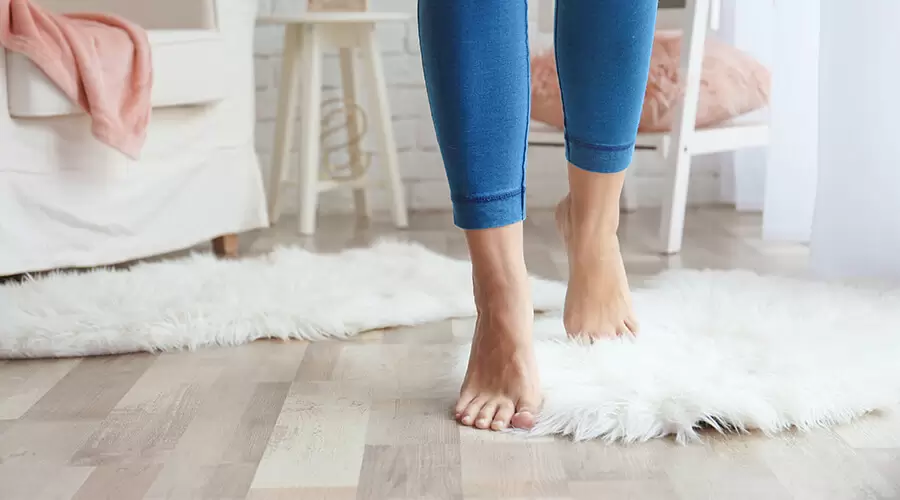 Revamp Your Bedroom For An Affordable Price Today!
By using these simple decor tips, you can renovate your entire bedroom for a fraction of what a typical bedroom renovation would cost! Keep in mind a design scheme when choosing a new decor plan for your bedroom or you could end up with mixed designs! For any information about our loft conversions Hemel Hempstead contact one of our representatives today!
We hope that this article was helpful, if it was then why not share on social media?