Typically when our clients invest in one of our loft conversions, one of the most popular conversion options is an added en-suite or toilet. Because of this, we have decided to list some bathroom upgrades to help you create the ideal en-suite to match your new living space.
Why Use Bathroom Upgrades?
Bathroom upgrades do not only improve the appearance of your bathroom, but they can also improve the resale value of your property when added on. If you are using loft conversions Milton Keynes as a spare room for regular guests, family members or friends then you need to take into consideration that somebody else is going to be regularly using your en-suite.
Because of this, you might want to make your bathroom look as clean, neat and as visually appealing as possible. As well as this, your bathroom is most likely one of the most used rooms in your property, so you can never have enough of them! So if you are thinking about getting a loft conversion or are already in the process of constructing one and you want an en-suite, check out some of these bathroom upgrades to create the perfect en-suite for your home!
New Tiles Or Paint
The first place we recommend starting when decorating or improving your en-suite is by changing the walls. The pattern or colouring of your walls are the base of your design, so take your time when choosing on a final colour or tile pattern.
For a vast selection of bathroom tiles, we recommend looking online at somewhere like Tile Giant. Take a look online for some inspiration if you have no idea on what you want, take a look at this article for the best bathroom tile designs.
Painting your bathroom is a long scale job, be sure that you have a spare bathroom that you can use. Once you've painted your bathroom walls you will not be able to shower, the steam and moisture from the shower can cause the paint or wallpaper to bubble and peel. It's also worth taking into consideration that if you frequently have mould or damp in your bathroom, consider using mould proof paint to reduce the chance of it redeveloping.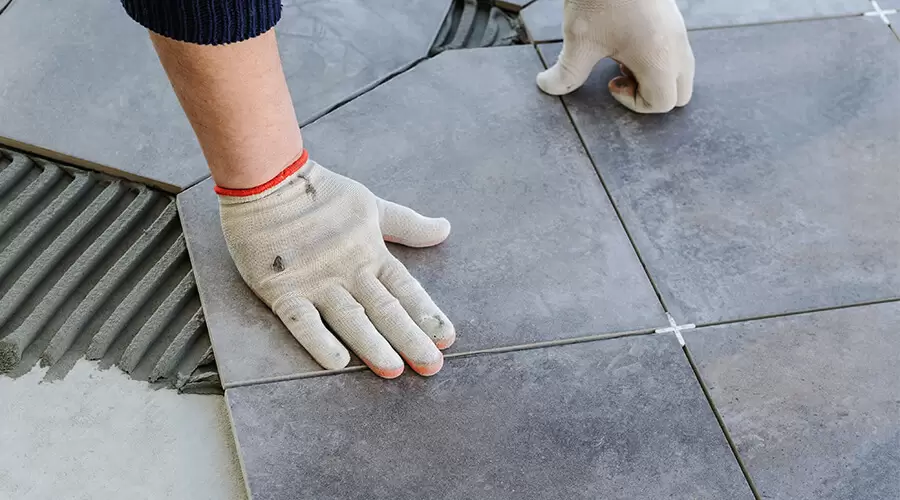 Install An Extractor Fan
An extractor fan is an important part of your bathroom. If your bathroom doesn't have windows, then it's imperative that you have an extractor fan to keep the circulation in your bathroom. Without a window for steam to escape then the build-up of steam and a warm damp environment makes the ideal breeding ground for mould and mildew.
Extractor fans are affordable and will save you the expense to have mould removed from your bathroom. As heat rises if your en-suite is on your loft conversion, there is even more chance of mould growing at the top floor of your property. A respectable and highly reputable Electrician can install an extractor fan for you for an affordable price.
New Shower Or Bath
There's no better feeling than coming home from work after a long stressful day and having a warm, relaxing shower or bath.
When adding a new bathroom to your home, this is one of the luxuries you can consider. Is your current shower slightly worn? Is the water pressure not as high as you would like? Invest in a new shower! It will complete your bathroom and add another luxury to your property, and brings the benefits of you having more than one shower in your home for your family. If you prefer and warm bubbly bath then why not install a new bath, then you can relax and kick back without the hassle of your family members moaning at you for spending too much time in the bathroom and that they need the toilet. We love the selection of baths tubs and showers from Soakology.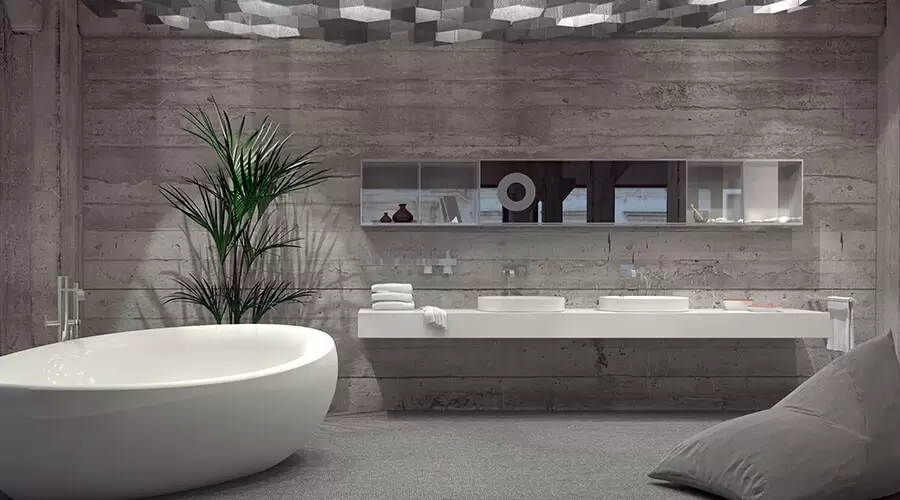 New Mirrors
Mirrors are not only for looking at yourself, but they are also a fantastic decorative feature and make the room look bigger. So if you are wanting your bathroom to appear slightly larger then use mirrors to create the illusion. As well as this, if you don't have a window in your bathroom, there's going to be no natural light in your bathroom.
Mirrors bounce light off them so can aid in creating a light, airy feel in your bathroom – use artificial light to create the illusion of natural light. If your property is a new build home or has a contemporary design, carry this theme on in your new en-suite by adding LED lit mirrors to your bathroom. They are especially helpful for when you are getting ready for work or to go out.
New Bathroom Taps
This is one of the most cost-effective ways to upgrade your bathroom. The simple process of changing your bathroom taps can alter the entire appearance of your bathroom if carried out correctly. Take your bathroom design into consideration before choosing tap heads; you want to match the design and tap style to your new bathroom.
For example, in a contemporary home, you may want to consider something more up to date and flashy to replicate the modernised theme. Something like LED colour changing taps could be an interest to you and add a touch of surprise to your guests when they go to wash their hands. Alternatively, for a more traditional or simple themed home, you may want to opt for something more sophisticated to match the rest of your home's interior. We love the taps from Drench that give you the option of both modern and traditional bathroom taps.
Upgrade Your En-Suite Today!
If you have decided to add an en-suite to your property, then we recommend upgrading it with these points to achieve the perfect bathroom to match the rest of your property. We included both cost-effective and slightly pricier upgrades for you to choose from dependant on the finish you want.
For more information on loft conversions Hemel Hempstead, please contact us today and a member of our team will be happy to provide you with more details. We hope that this article was helpful, if it was then why not share on social media?