It's finally that time of year when Christmas is fast approaching, great news for some because it means that it is time to bring down the Christmas tree and lace your home in beautiful Christmas decor. But what would Christmas be without some homemade DIY decor ideas?
How Can I Use DIY Decor?
DIY decorations are often popular around this season of the year, especially leading up to Halloween and Christmas. Everybody wants to get into the Christmas and Halloween spirit – but the only problem is that it can cost a lot of money, people want to throw celebrations and parties, and make their houses look lovely and festive. But that can be complicated fitting decor, food and drinks all into one budget.
To make sure that they have the budget for all of these things, people more often than not make their own decorations by using tutorials online. They can use materials they already have and are not spending hundreds on loads of decorations.
If you're wanting to get into the winter and Christmas spirit, then we have devised a list of some of the best DIY decor ideas for this winter leading up to the Christmas month. So if you want some inspiration then keep reading!
Jumper Candle Holders And Vases
One of the most popular trends we found on the internet were the creative sweater candle holders – that can also be used to coat your vases! It's most likely that you have old tattered jumpers laying around in your cupboards or jumpers that don't fit you anymore sitting in your wardrobe. Even you old favourite jumper, surely you'd rather find a good use for it than let it go to waste?
Well, now you can make your old leftover clothing into a stunning winter decoration to add to your home! Simply cut off the sleeves of an old jumper or cardigan and slide it either round a lone candle or a vase for the perfect winter centrepiece. If you wanted to make it more secure, then you could use double sided sellotape to attach the jumper to the candle, or you could use a hot glue gun.
For extra decor, you can add things like buttons or ribbons to add more to the design – but be careful when doing this for the use on candles and remember to try and use a false candle for safety reasons. Visit the full tutorial here!
Mason Jar Jug Lights
Mason jars over the past few years have become increasingly popular and are being widely used in restaurants and homes for a lot of different purposes. But there is now a new use that people are finding for them, cute little mason jar lights are being hung in conservatories, living rooms, bedrooms, loft conversions Milton Keynes and even gardens. They're so easy to make, so it's definitely worth taking the time to make a few of your own.
You can make these by buying mason jars or cleaning out jars you already have and tying wire or ribbon around the necks of the jars. Then all you need to do is fill the jar with battery powered fairy lights and hang them up where you wish. They're perfect for the evenings when you want to curl up at home and relax. Read the full tutorial here!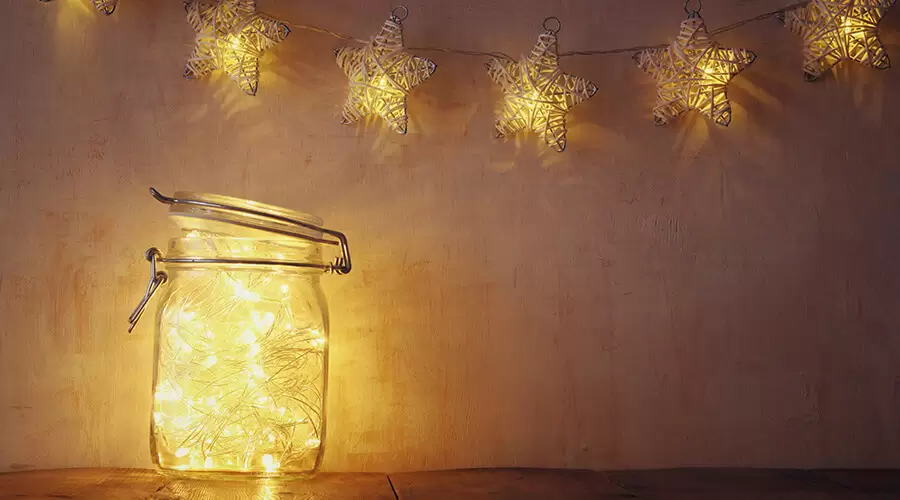 Candle Pillars From Cinnamon Sticks
Make your house smell gorgeous with these DIY cinnamon scented candles. Of course, you could simply buy the already scented cinnamon stick candle but making them is a lot more fun and cost effective!
All you need is a large pillar candle, cinnamon sticks, a hot glue gun and some ribbon to finish of your masterpiece. Begin by glueing the cinnamon sticks onto the candle one at a time – take care with the hot glue as it can be dangerous if misused. Once you have stuck down all of your cinnamon sticks then leave your product to completely dry for an hour. Then, using a material or ribbon, complete your design by tying it around the candle, and you're finished! Read here for the full tutorial.
Fuzzy Faux Fur Letters
You've seen the light up LED letter lights, but there is now a fun more cosy approach with letters for the festive season. Fuzzy faux fur letters are not only just fun to make, but they also look amazing on a mantlepiece or windowsill. If preparing for the festive season, you should opt for a seasonal colour such as red, white or green.
You can make these fun letters by purchasing solid letters and fur – the amount you buy depend on how many letters you decide that you want to make. All you have to do then is lay your letters on top of the fur and cut around your shapes to the correct size – make sure to leave room so that you can fold the fur over onto the other side, otherwise you will only have a furry letter on one side.
All you have to do then is stick the fluff down onto your letters, and you have the perfect Christmas lettering for your living room or bedroom! Of course, this a cost-effective form of decor and it saves you paying extortionate prices for furry or light up letters in shops. However the longer the word, the more your budget has to stretch so if you wanted to spend the bare minimum then it's recommended that you opt for a short, snappy festive word as opposed to something long – for example, 'christmas'. View the full tutorial here!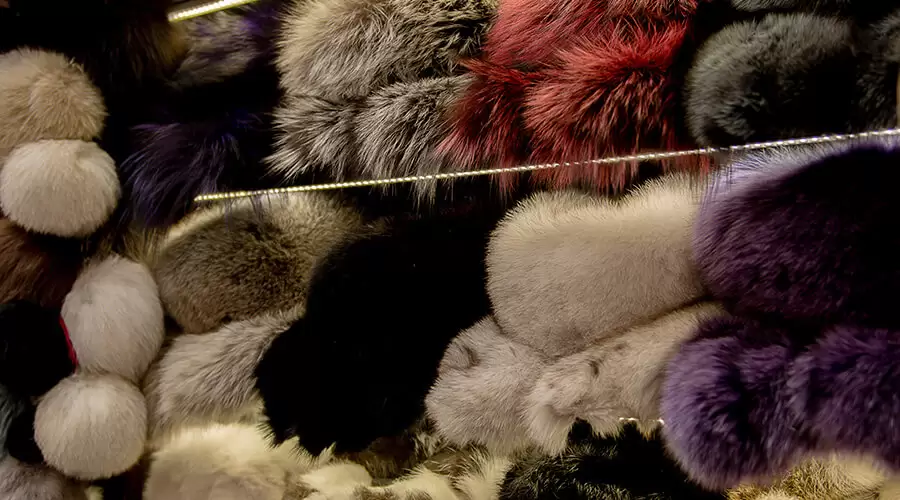 Get Into The Festive Spirit!
So those are some of the most popular, easiest and cost effective trends that we found online for the festive season this year! If you need help discussing any loft conversions Buckingham then DJ Moore Lofts are more than happy to plan your loft conversion for the perfect Christmas gift this year! We hope that this article was helpful, if it was then why not share on social media?
Sign Up To Our Newsletter