Tidy home tips can help you keep your home in order, and bring a sense of organisation into your life.
Why Enforce Tidy Home Tips?
You've worked hard for your home; therefore it should be your pride and joy. Taking pride in your property no matter how big or small it allows you to have the motivation for regular cleaning routines and keeping things organised.
Without a regular cleaning regime or dedicated storage for all of your belongings, it becomes more than simple for things to get out of hand, and all of a sudden your home is messy. And a messy home is not a happy home! A cluttered, unclean property can reduce morale by a staggering 20% – not what you need after a long day at work! Which is why we recommend all of our clients to take pride in their property and do everything they can to ensure that it's well looked after, decorated to their choice and regularly tidied. We understand that life gets in the way sometimes, and you can't always be available to clean your home. Which is why we have devised these simple tidy home tips, that require minimal timeframes but make a big difference on the appearance of your home. So keep reading!
Always Make Your Bed
It's hard enough getting out of bed in the morning, let alone making it! Making your bed in the mornings makes a considerable difference to the appearance of your bedroom. It makes your bedroom look bigger and tidier – and will give you that happy feeling when you step in from a tiresome day.
You probably dream about climbing into bed all day throughout the day. But not when your bed is taken up with mountains of clutter, or if the sheets are strewn on the floor or all crumpled at the end of your bed. Making your bed optimises your comfort and can make you even happier and prepare you for a better nights sleep – just because it looks and feels fresher.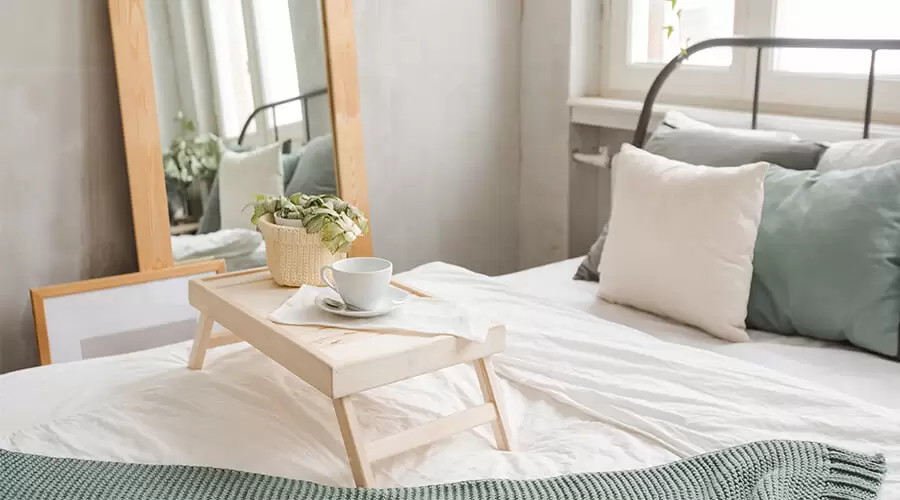 Sort Through Your Wardrobe
Unfortunately, cleaning out your closet isn't everyone's favourite task, and it can be quite time-consuming. Over your years of shopping until you drop you can collect a hefty collection of clothing that most likely has never seen the light of day. Not only is this a waste of space within your home, but it can attract things like moths that will destroy your clothes if you don't take matters into your own hands.
Moths have always been a problem for clothing owners. If you have an extensive collection of clothing that you don't wear regularly – this is the perfect breeding ground for moths to lay their hungry larvae. They thrive in the summer and often find their way into peoples wardrobes undetected. Take a look at this article for more information on how to deal with clothing moths.
Start with your deepest darkest part of your wardrobe – and be brutal as a lot of people are clothing hoarders! Organise a number of cardboard boxes titled "keep, bin and donate". Put all your favourite clothing in the keep box, and all clothing that you can part ways with, or is damaged can go into the bin box. For any clothes that still have the tags or are in good condition and just aren't worn anymore, we would highly recommend putting them in the donate box. Clothing donations are greatly appreciated and help those who don't always have the funds to go out and buy new clothes.
Schedule In For Regular Window Cleaning
Window cleaning is often a task forgotten about by most homeowners. If you live in an area with hard water, it can be hard to get a shiny, clean finish on your windows. Which is why we always recommend to our customers that they use a professional window cleaner.
Window cleaners have complex devices that allow them to process the water we use daily and soften it. By this it means they break down or filter out all of the calcified material and minerals, making the water cleaner and almost impossible to leave any calcified water spots on your window. As well as a cleaner finish, window cleaners have the tools to allow them to reach larger heights than you would at home. A lot of our loft conversions Harpenden feature VELUX skylight windows. These are on top of your loft and can be tricky to get to yourself. But a window cleaner will be able to reach these heights and leave your windows looking brand new.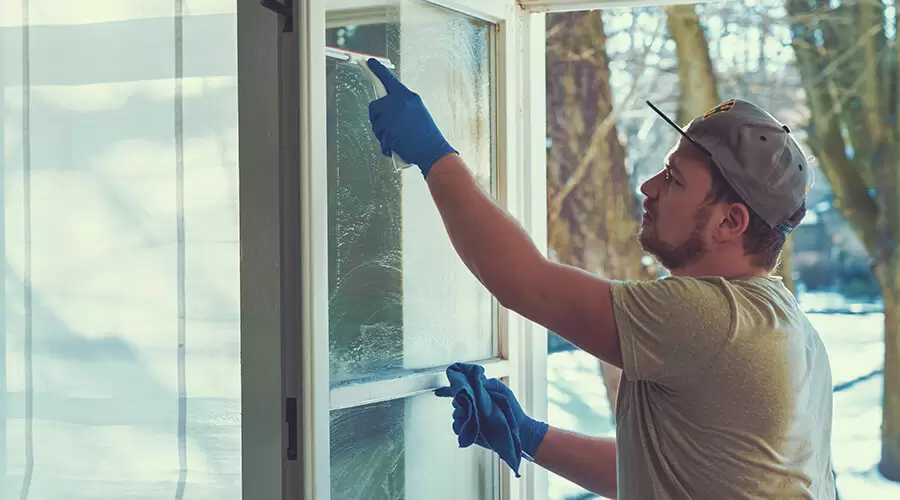 Regularly Hoover
Of course, you will hoover your own home, but are you doing it enough? The rate at which dirt and grime collect in your carpet is astonishing – especially if you have pets. Hoovering just like all cleaning tasks can be time-consuming, but it's essential that you try and find the time in the day to do it. As a result of build up grime and dirt in your carpet, you can begin to experience side effects and have allergy flare-ups – even more so if you have animals in your home. We recommend carrying out a deep clean hoovering session twice a week. If you want to make life easier for yourself why not invest in a handheld Dyson hoover? These suck up grime and dirt in a matter of seconds and eliminate the job of hauling around a big heavy hoover, which especially helpful when you get to the stairs.
Handheld hoovers can be attached to the wall at a charging point, making them easily accessible and using less energy than a plugin hoover. Alternatively, if you want to splash the cash, the bObi has recently taken the world by storm. BObi is a small, round disc-like device that hoovers for you. Its copious amount of sensors allow it to stay away from objects and hoover and mop your floors! Making it perfect for those busy weekend days, when your having guests round but your too busy to do the hoovering.
Keep Your Home Tidy!
It can be a challenge to always stay on top of your property. Some days your cleaning regime will simply go out the window, and it's time to relax – which is perfectly okay! Just make sure that after your day off you get back into the routine to keep your property tidy and a happy place to live. For more information on our loft conversions Buckingham, be sure to contact a member of our team today who can advise you further.
We hope that this article was helpful, if it was then why not share on social media?