Your home exterior says a lot about your property; it's the first thing guest's see and they will be quick to make a judgement on the inside of your property from this.
Why Improve Your Home Exterior?
Your home exterior says a lot about your property, if it looks worn down or needs repairs it may reflect to others the way that the inside of your property looks. When selling your home, your home's exterior is the first thing that potential homebuyers will see.
If they aren't happy with the appearance, it's very unlikely they will take an interest in the rest of your home. As well as this, like we previously mentioned, people will quickly make judgement based on the outside of your home. If a potential buyer sees a worn out, broken home exterior it's very likely they will be put off, even if the inside of your home is pristine and extremely well kept, it may be hard for them to see past the slightly less visually appealing property exterior. So if you are thinking of selling your property, or simply want to bring the life back to the outside of your property, keep reading! We have devised a list of steps you can take to dramatically improve your home's external image to make it looks brand new once again.
New Front Door
One of the best and most cost-effective ways to replenish your property's external image is to fit a new front door. Not only does a new front door give your property a new look, but if your current front door is outdated, it could be faulty and costing your extra on your energy bills. Old and faulty doors can let in drafts, which when you are trying to warm up your property in the winter can be problematic.
Cold draughts make your property cold and cancel out your properties central heating system. If this is the case, you are going to need to put your heating on a higher setting – ultimately wasting more energy and money. A new front door is one of the most cost-effective options and can benefit your home as well as make it look nicer. Take a look at Crown Windows And Doors fantastic selection of front doors.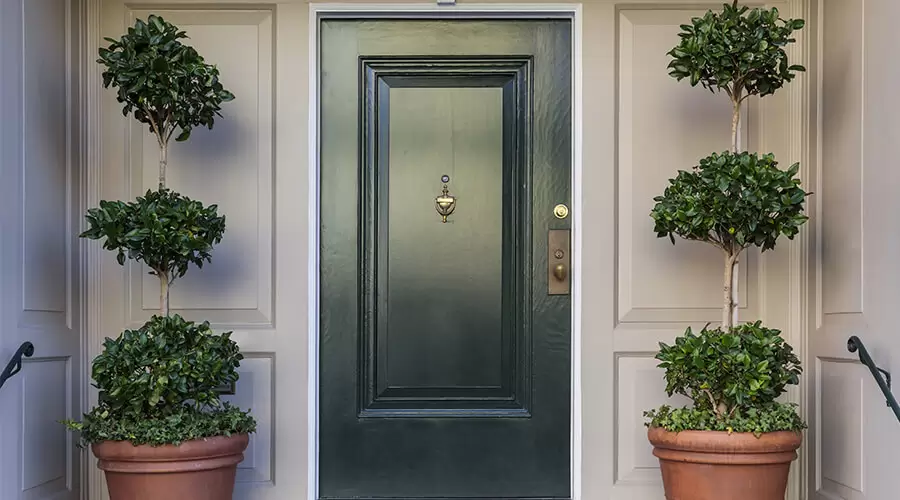 Repaint Your Property
If your property's exterior paint is peeling off or beginning to crack, it may be time for a paint job. Your home has to put up with a lot from the elements. Wind, rain, snow and sun all have an everlasting effect on your property. So it's impossible to prevent your home from receiving any damage whatsoever over a period of time. Paint can withstand certain conditions, but it can only take so much.
So after a while, you may need to repaint the outside of your home to make it look fresh once again. Paint cracks and peeling signify a not-looked after property, or it can even make your home appear older than it is. You can purchase weathershield paint which is stronger and can withstand more beating from the weather than standard paint and is designed for the outdoors. You can buy it here at Toolstation.
Add An Extension
Home extensions can help modernise the exterior of your property and make it look fresh. Some of the most popular home improvements are loft conversions Bedford, garage conversions, kitchen renovations and general home extensions. As well as improving your home's external appearance, added space in your property can improve your quality of life and allow you to do things such as have guests stay.
With more space in your home, you have more space for your family to grow if you are thinking of expanding, not to mention the home value it can add to your property. Most loft conversions can add an incredible 21% onto your property's original home value. Of course, this can differ on the size of your loft extension. All home extensions or conversions will add value to your property, although they all have different price add on's. Take a look at this article on how to add value to your property.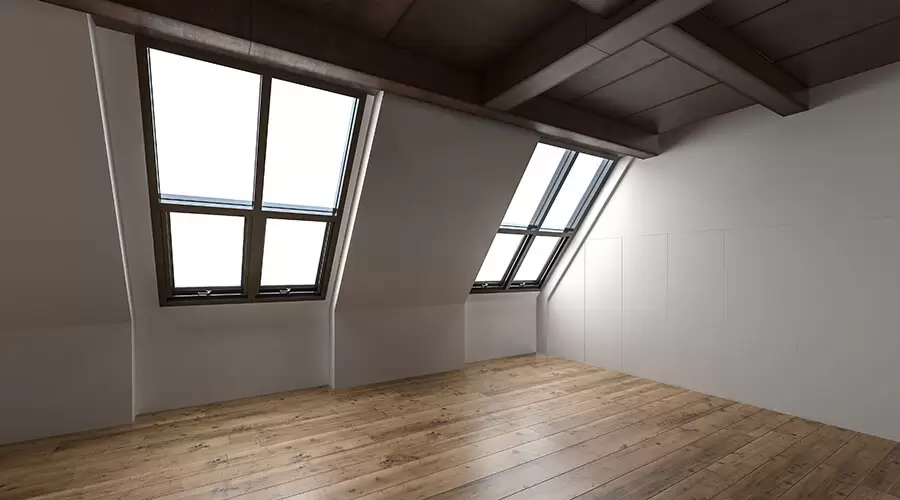 New Windows
New windows, just like a new front door can not only improve the appearance of your home, but will also protect it during the winter months. Just like front doors, if your windows are damaged, they can let drafts in and cause the same issue. Be conscious if you live in an older property, older properties often have single paned windows installed, which are definitely not energy efficient.
Single-paned windows are a singular pane of glass, they don't retain heat very well and are extremely easy to break. Double glazing was a relatively new idea that includes an airtight seal between 2 glass panes to help retain heat into your property, as well as this they can withstand a lot more and are less prone to shattering.
Replace Your Roof
A damaged roof can cause you a series of severe issues. During the winter months, unfortunately, in the UK we have to deal with a lot of windy, rainy weather. If you have missing roof shingles or have a hole in your roof, any water that gets into here can cause severe issue and result in the growth of mould. This can be really damaging to your health and affect those with respiratory diseases, over a prolonged period of time this could begin to ruin the foundations of your property.
A damaged roof is highly visible from the outside of your home. A new roof is a costly job, but it's worth it in the end and leaves you less likely to have to pay for even more expensive roof fixtures in the future.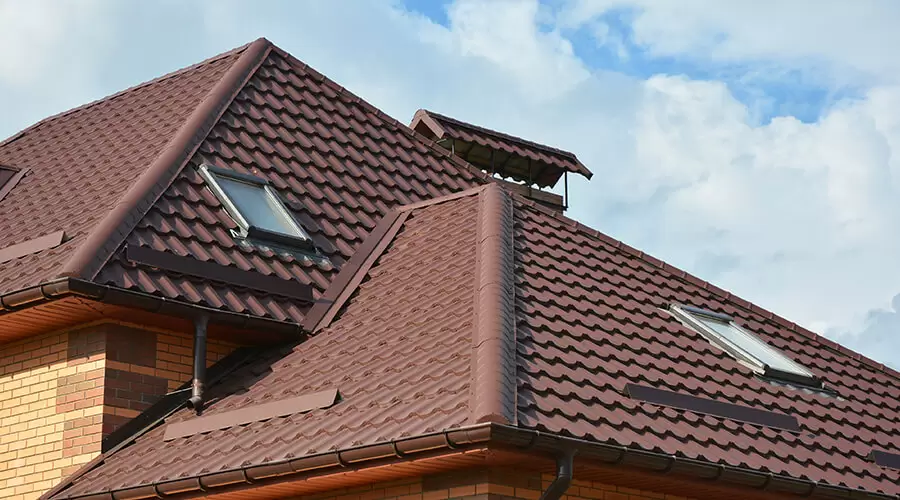 Improve Your Home's Exterior Today
Your home's exterior is a very important part of keeping your property efficient and visually appealing. We recommend that when you make the decision to sell your property, you try and improve your properties exterior to create an inviting and welcoming home for potential home buyers. For more information on loft conversions Woburn Sands, please contact a member of our team today.
We hope that this article was helpful, if it was then why not share on social media.