When deciding that your family needs more space, rather than having to deal with the hassle and expense of moving house, why not consider a loft conversion? Converting your loft comes with an abundance of benefits, with the main one being that it costs considerably less than moving and can, in fact, add value onto your home. However, much like any big investment on your property, it is first important to think about whether it will be easy and feasible for you to have a loft conversion. When enlisting the help of our expert team, many of our clients will ask the question "is my loft suitable for conversion?", and unfortunately, there is no easy answer to this question.
Is My Loft Suitable For Conversion? A Step-By-Step Guide
The lockdown has caused many homeowners to realise that they desperately need additional space, and a loft conversion is one of the best options to allow you to incorporate another bedroom and ensuite. However, having had years of experience providing clients with a bespoke loft conversion in Bedford and the surrounding areas, we are well aware that there is not enough information out there to help you make an informed decision. While we would advise discussing your project with the team, sometimes a little bit of information can help you to establish whether it is the best route for you. Here are the most common questions our team are asked with detailed explanations to help answer some queries you may have: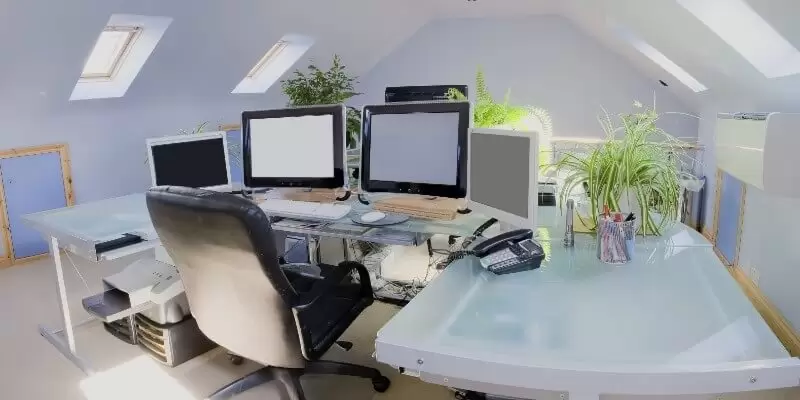 Before contacting the team, there are a few ways in which you are able to distinguish whether your loft is suitable for a conversion. It is important to make sure that you research into your loft conversion before starting the project, as this can help you to understand how much room you will have in the loft for one or multiple rooms and what type of conversion you can have. Some of the ways in which you can identify if a loft conversion is feasible are as follows:
Look At Other Conversions
In most cases, the easiest way to see if your property will not only fit a loft conversion but also how it will look, is to walk down your street and find a property that has already had a conversion. This will help you for many reasons, firstly to get a better understanding of what to expect from your conversion, and it can also indicate that planning permission should be approved if another property on the same street has been allowed to complete the same work. If possible, you can also ask the homeowner to take a quick peek inside the conversion, as this can give you a good idea of space.
Measure Your Lofts Head Space
For all loft conversions, there is a minimum height requirement of 2.2m, of which you can easily measure yourself using a tape measure. All you need to do is run the measuring tape from the floor to the highest point in the ceiling. However, if it measures less than 2.2m, we would still suggest speaking to our specialist team before ruling out a loft conversion as the roof can be extended or the floor can be lowered in the room below if it has a height of more than 2.2m.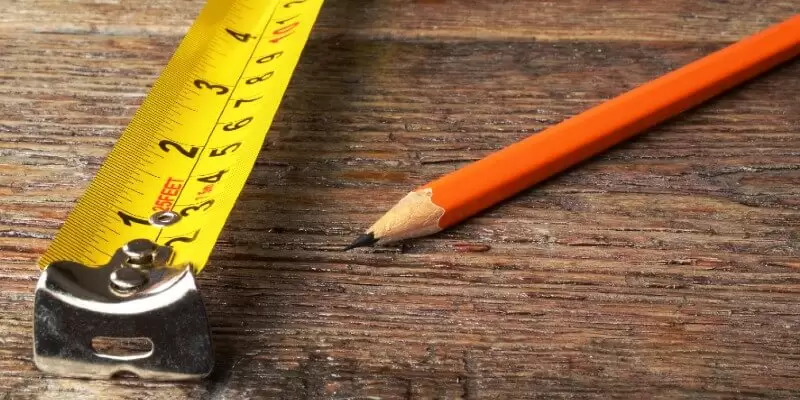 Distinguish What Roof Type You Have
When moving into a new home, you're not going to be asking what type of roof the property has, but this can be a deciding factor in whether your home is suitable for a loft conversion, as older properties tend to have roof trusses rather than rafters. You can easily identify what roof type your home has as soon as you go into the loft, as rafters will run along the edge of the roof whereas trusses will run through the cross-section of the loft. It is possible for the team to convert a loft with trussers, but further structural work will need to be completed, causing the cost of the conversion to increase. However, if you are planning to have a loft conversion in Milton Keynes, then our team are always more than happy to visit your home to discuss the best route and offer a rough quote.
Consider Whether The Floor Can Be Lowered
In some cases, where the roof is too low for a conversion, the easiest root is to have the ceiling of the floors below, lowered. This is a fairly straightforward task and is one that our teams often complete when converting lofts. Although the ceiling will be lowered, it will not affect the room, and you will hardly notice that the space has change. Again, this will be something that our professional and highly experienced team will discuss with you when completing your loft extension in Milton Keynes or within in the local surrounding areas.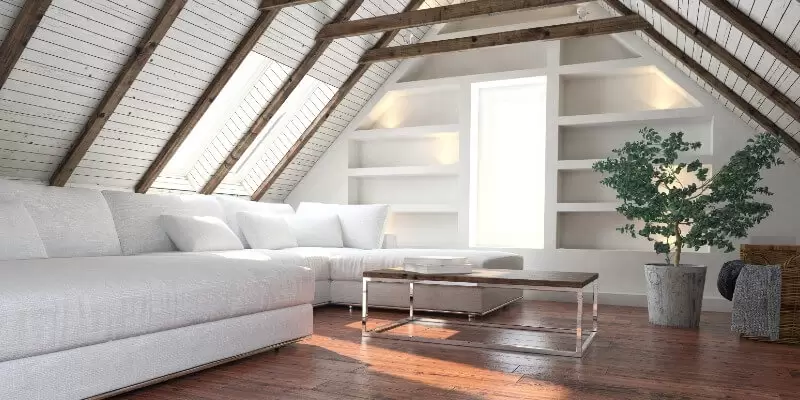 There are three main loft conversion types, and the one that you opt for will depend on a number of things. For example, your personal style and the change in the property's exterior will factor into your decision, along with whether your chosen loft conversion is suitable for your loft type. Here are DJ Moore Lofts, we install VELUX, Dormer and Hip to Gable conversions, all of which are made bespoke to you and your design requirements. The team will sit with you to devise a loft conversion that suits your preferences internally and externally, discussing your additional options to ensure that your conversion epitomises you.
VELUX
One of the most popular loft conversion types for maintaining the properties exterior aesthetics is the VELUX conversion also known as roof light conversions. This style of conversion is stunning on all property types and adds a beautiful amount of natural light into the room using large skylight windows that face upwards. The natural light element is essential for all loft conversions, as it can make the room feel bigger and brighter. You can find a detailed guide with everything you need to know about VELUX conversions over on Houzz, and most of the conversion design ideas featured on Ideal Home are styled around a VELUX conversion.
Dormer
The Dormer conversion provides you with a more practical ceiling hight, making it more flexible and easier to design a layout incorporating the stairs without potentially losing valuable space. With this style of conversion, you can incorporate a large window or balcony onto the dormer to allow in natural light and an element of style to the design. While this is a favourite among clients for the additional space it provides, it is important to note that unlike a VELUX conversion, a dormer will drastically change the exterior of your property.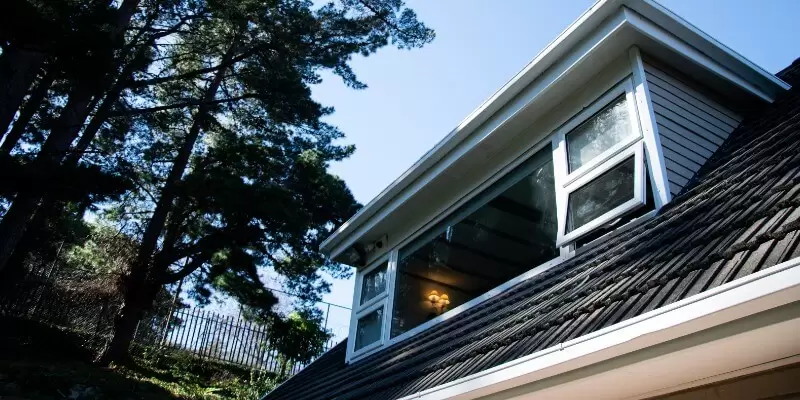 Hip To Gable
For those that are looking to add further space in their loft conversion but are less keen on a dormer, then a hip to gable is the perfect option. The hip to gable also changes the appearance of your property but in a more subtle way by replacing the sloping roof (the hip) into a vertical wall (the gable). This can be complete on various sections of the home and you can choose to have it complete on one side of the roof, or on both. For further information, Homify has some helpful information on the different types of loft conversion, including a hip to gable and gable to gable conversion.
When renovating your home, whether through a loft conversion or a full house extension, you will need to apply for planning permission. While some projects will fall under the permitted development rights, in most cases, a loft conversion will require planning permission. This is because you will be changing the appearance of the exterior of your home as well as having structure work completed on the property. Planning permission will need to be obtained through your local council before the team are able to complete work on your property; this will include designs, plans and logistics behind the project.
However, when enlisting in the help of our team for your loft extension in Bedford, we will make sure that all necessary paperwork is complete and provide you with detailed plans to maximise the chances of success. Our team's extensive experience means that your project is not only in safe hands, but knowledgeable ones, meaning that every step will be taken seriously and with precaution. Please feel free to contact the team if you require further assistance and would like to know more about our process behind gaining planning permission.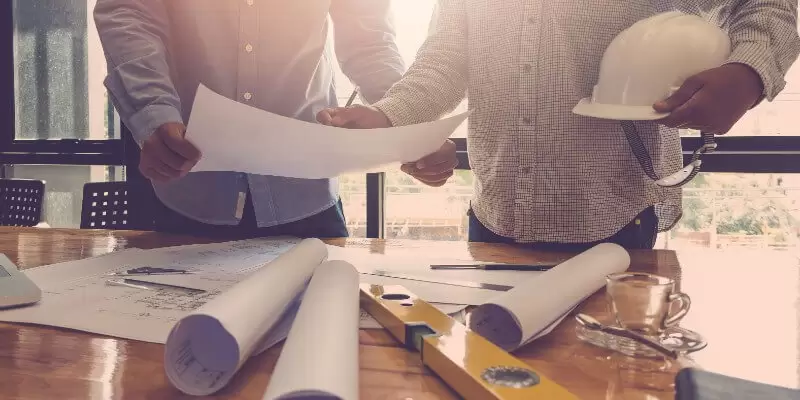 The process of a loft conversion installation depends greatly on the type of conversion you opt for and any hurdles that the team come across when completing a site survey or during the project. However, there is a general process that the team will follow to help you understand more about how long the process will take and what to expect during your project. Here are 9 steps that we will always complete, but it is important to note that there may be additional steps depending on your project in question.
Step 1: Inspections & Plans
The team will first complete surveys and inspections of the property to make sure that it is suitable for conversion. This will highlight any issues that the team will face, of which they will then discuss options with you to ensure that you are making the right decision. When you have decided what style conversion you prefer, the team will then create a bespoke design, including everything from structure to electrical and plumbing work. From here, you are then able to apply for planning permission with your local council ready for our team to begin your project.
Step 2: Clearing The Loft
It is important that your loft is completely cleared of everything before the team enter. If you are unable to complete this by yourself due to heavy items in the loft, then please make the team aware so that they can help with this stage if necessary. If you require storage solutions while the project is underway, then you can find great discounts, and exclusive self-storage unites over on Safestore, available in Milton Keynes and the surrounding areas.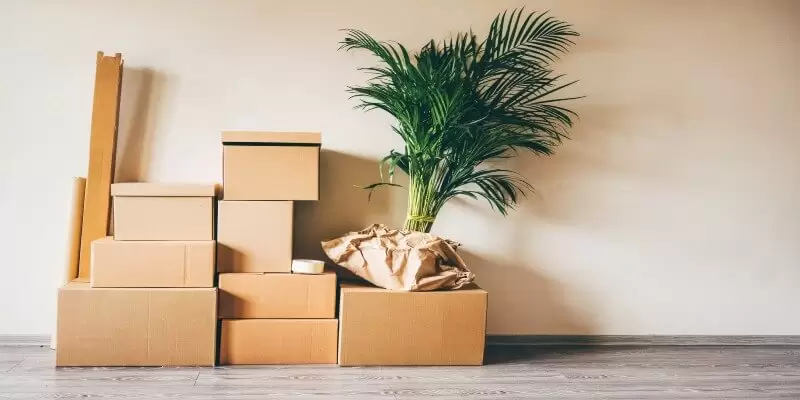 Step 3: New Joists Are Fitted
When the loft is completely clear, the team can then begin fitting the new floor joists. Where the windows and doors will be opening according to the plans agreed, it is bridge below using doubled-up timber suspended between two joists. By completing this step, the team are then able to incorporate new wiring and pipework.
Step 4: Floors Are Insulated & Laid
The team will then look after the flooring to make it more stable for the team to work on. To do this, the joists will first need to be inspected to ensure safety, and then a new layer of insulation is applied to the floorboards to cover the joists. Then, chipboard floorboards are screwed into place using a water-resistant grade material.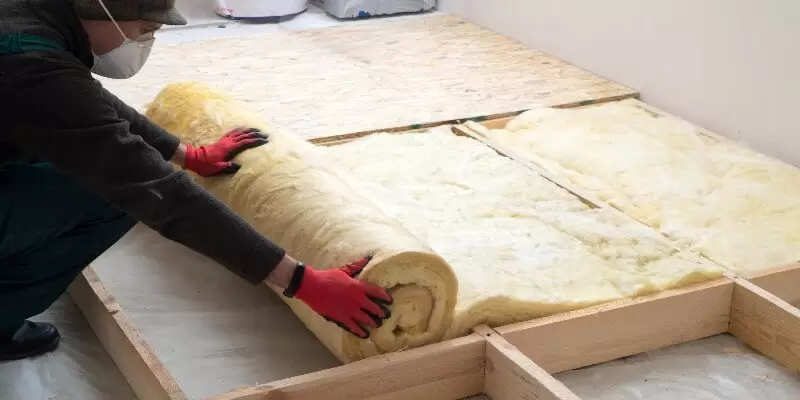 Step 5: Rafters Are Reinforced & Dormer Is Installed (If Having A Dormer Conversion)
Rafters are then reinforced to keep in line with structural requirements; this involves removing the purlins, structs and collars to open up the area. Included in this step is the installation of the dormer if you have chosen to incorporate a dormer conversion design. It is important that there is good weather when completing this step, and the roof will be opened. A Building Control officer will then inspect the opening to make sure that the new rafters are stable and safe.
Step 6: Stair Installation
The moment in which the staircase is fitted will completely depend on the project, but usually, this would be the perfect point for the team to install the stairs. By installing the stairs, it will make it easier for the team to work on the remaining elements of the project. In most cases these will be installed in the hallway, but depending on the layout of your home, it may require you to sacrifice part of a room on the lower floor.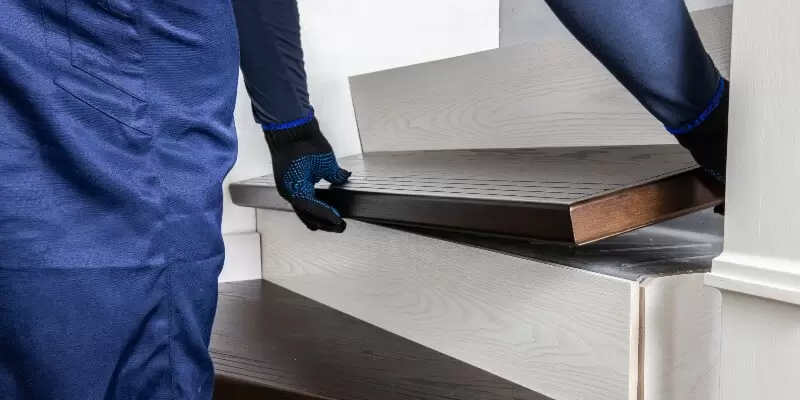 Step 7: Windows Fitted & Roof Insulated
The new windows will then be installed on the property; this will bring a VELUX conversion to life! These are considerably easier to fit compared to a dormer, so will take a lot less time to complete your conversion if you opt for a VELUX style. The roof will also be insulated before plastering commences to ensure that it provides you with sufficient temperatures and, therefore, comfort.
Step 8: Wall Partitions Erected
If you are planning to have separate rooms in the loft such as two separate bedrooms or a bedroom and ensuite, then this will be the point where the team will erect the partition walls. From here, you will start to see the size and shape of your conversion.
Step 9: Finishing Touches
When the rooms are ready, electrical works will be complete along with plumbing for ensuites. After the electrics have been installed, the team will then begin plastering the walls. Once the walls have been plastered, you then be able to decorate the room how you wish and personal touches to make it your own.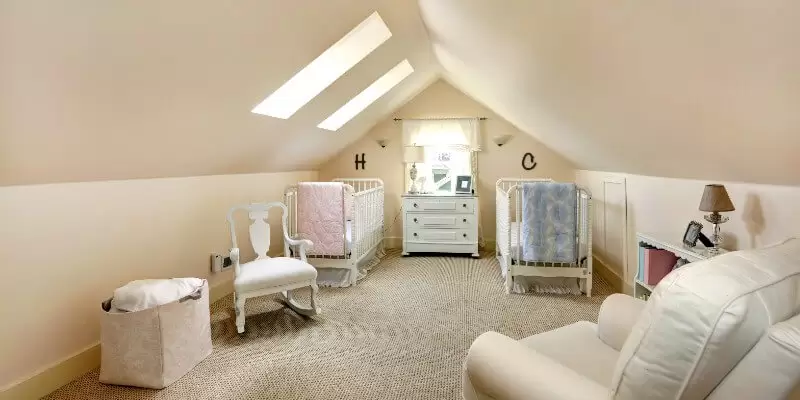 Is A Conversion Right For You?
There is a lot to consider when making a big investment in your home, but there are many beneficial reasons why a loft conversion is worth every penny. By carefully considering everything from whether your home is suitable for conversion to if you have the budget to ensure that every aspect is complete to a high quality from the installation to the decorations, you can gather a better understanding as to whether its the right investment to make. Hopefully, this guide has given you a more information on loft conversions, but if you have any further questions, then please feel free to get in touch with the team!