People staying at your house last minute can be a huge rush of cleaning and adjusting to prepare your home for guests.
Why Prepare Your Home For Guests?
When staying away either on holiday or business, what do you expect? This is the question you should ask yourself when preparing for guests. This, of course, doesn't mean that you need to develop your home to hotel standards, but it's nice to add a nice touch to your spare bedroom to make your guests feel welcomed.
Whether it be a long distance friend, or even your mum it's important that you do everything in your power to make them comfortable – as it can sometimes be unnerving staying with somebody else. SO if you've got some guests coming to visit you soon but aren't sure on how you can make them feel at ease and welcomed – not to worry! We've devised a set of steps for you to follow to compose a welcoming environment for your guests, so keep reading!
Fresh Bedsheets
If you went to a hotel and knew that the bedsheets had already been slept in, the likelihood of you sleeping in them is highly unlikely. Fresh bedsheets, pillow cases and bed accessories are inviting for your guest, it makes a more comfortable sleep and shows them that you've taken the time to prepare for their arrival.
If you don't always have bedsheets on your spare bed then not to worry, for future uses you should have a bedset stowed away in your airing cupboard or storage unit for future guests. This then means that you can use your preferred bedsheets without having to swap them between rooms.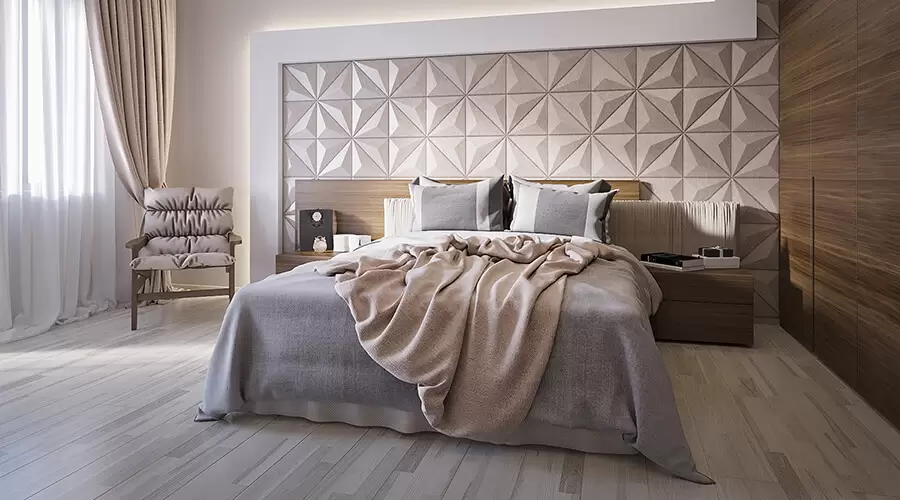 Take Inspiration From Hotels
Like we said earlier, you do not have to replicate and flawless hotel room, your guests will understand that you are not equipped to supply the same things that a hotel would. But luxurys like freshly washed fluffy towels are just as good, you want to make your guest comfortable and what a better way to do this than to supply them with a dressing gown and towel for in the mornings or evenings.
As well as this, going the extra mile is a great way to make your family member/friend feel valued. Miniature sized toiletries are available in all of your local pharmacies and drug stores, things like shampoos, conditioners and body washes in the bathroom are a great touch and mean that your guests don't have to buy their own things.
Bed & Breakfast
If your friend/family member is staying long-term, then this option may not be feasible for every day. Bed & breakfast is a luxury that your guests will really appreciate; there's nothing better than a full English or toast in bed while relaxing.
However, if you're a wiz in the kitchen then you might want to opt for some more adventurous breakfast ideas – not only do you get the chance to try some healthier or tastier breakfasts, but your guests will enjoy them just as much! Check out these top 10 breakfast ideas for overnight guests.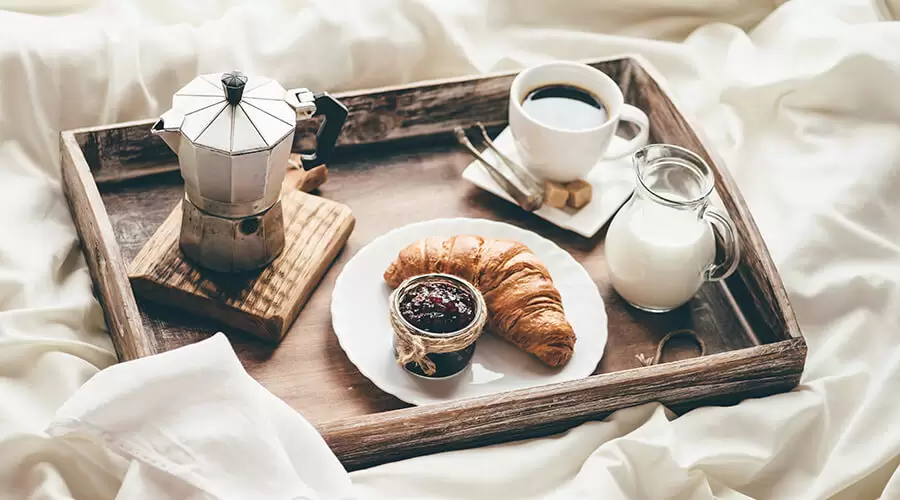 Set Out A Few Treats
Of course, this doesn't mean leave a basket of goodies in your spare bedrooms, but a few tokens of goodwill go a long way. Leave these items on the bedside table so that you guest knows that they're there for their use. We recommend leaving out things like, sweets, chocolates, a glass and jug of water, tissues, headache tablets and reading material in case they fancy reading something new before sleep. Make sure that if you decide to leave out snacks that you take your guest's dietary requirements into account! Not sure what to leave out for your guest? Check out this list of the best things to leave out for your overnight guests.
Stock Up!
Your mum spent most of her life preparing you meals, so if she's staying with you for a period of time it's time to repay the favour! Simple traditional family meals always end up as a tasty treat, things like lasagne, pie, spaghetti and fajitas are easier to cook for a number of people such as your family all under one roof – as well as being simple to cook and tasting amazing!
Take into account that when buying supplies and ingredients for the week that you have an extra person or persons to take into consideration, meaning that you might have to buy a slightly higher amount than you normally would. This mainly applies for household items that are going to be widely used throughout each member in your home such as teabags, milk, juice, toilet paper and other things.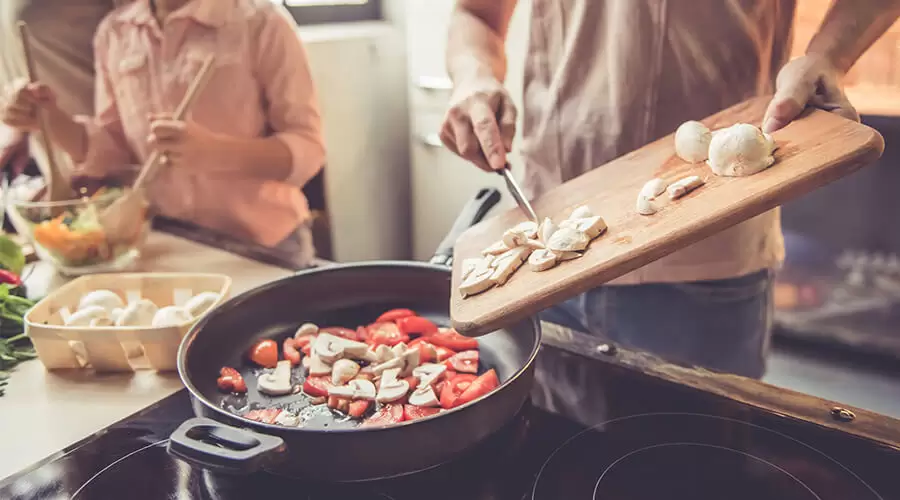 Create A Nice Scented Aroma
Think of the feeling you get when you smell a delicious meal, or perfume or even the scent of your washing powder. You should try and create that feeling for your guest when they enter the bedroom they're going to be staying in. Things like plug-in air fresheners, incense and candles can help you create the perfect soothing aroma.
A lot of people have recommended using lavender incense or lavender scented candles, as this herb is associated with bringing on sleepiness and making it a lot easier for people to drift off to sleep. Most people that have had loft conversions Milton Keynes have recommended using fresh, airy scented candles to match the spacious light conversion. This includes scents such as fresh linen, clean cotton and lemon lavender.
Prepare Your Guests For The Best Stay Ever
After following these steps, it's highly unlikely that your guests are going ever to want to leave your home! Your guests will appreciate all of the effort you have gone through to ensure that they're comfortable and content, it's highly likely that they will be back to stay with you again.
Want to have overnight guests but have nowhere for them to stay? Loft conversion Berkhamsted are one of the most cost-effective forms of home extension and allow you to supply space with an en-suite for your guest to give them their own privacy!
We hope that this article was helpful, if it was then why not share on social media?