Home is where the heart is, there's no doubt about that, but after a while, you may begin to feel a little bored with your pad. Once the novelty of owning a new house wears off, and the decor starts to look a bit dull, you may find yourself looking around and wondering whether some home improvements are in order.
While smaller additions to your house, such as a fresh lick of paint or a new sofa, can make a difference, it's worth treating yourself and thinking about adding something a little more luxurious. Luxury home additions can not only make a big difference to your quality of life but also have the ability to add value to your house.
A Guide To Luxury Home Additions
It's ok once in a while to indulge slightly and enjoy a few of life's little luxuries, so why not apply this to your home? As somewhere you spend so much of your time, it makes perfect sense to invest in your property and make some lovely new additions.
There are many ways in which you can implement home improvements to enjoy the finer things in life. While some are relatively simple, others involve a slightly larger budget and construction works, but all will help to give your home a new lease of life. We'll take you through some of the most common ways people make luxurious changes and the benefits that you'll receive from each.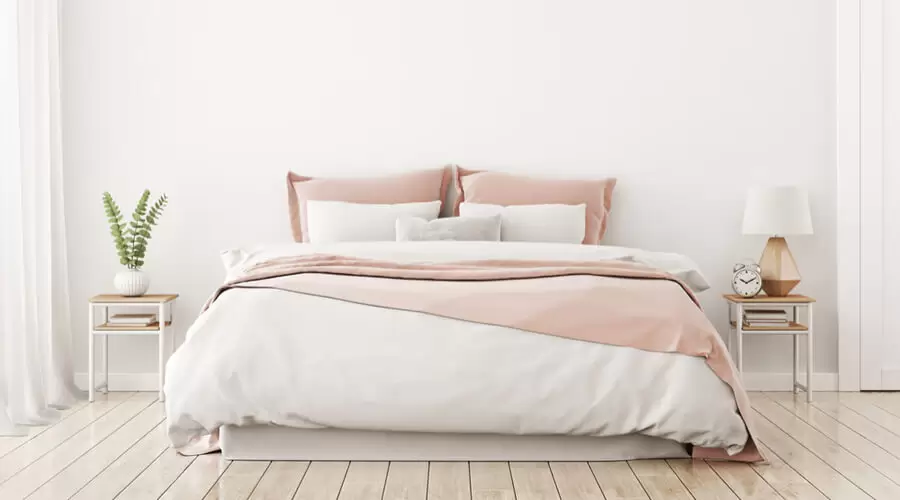 A Spare Bedroom
As well as having an extra space for visiting guests, a spare bedroom can add a significant amount to the value of your house. As detailed in this article from Zoopla, adding an extra bedroom is the best way to increase the value of your home. A fact that is upheld in this study from Nationwide, stating that by adding a spare bedroom or bathroom, your house's value can increase by around 20%.
With this in mind, it's definitely worth considering. You may already have one, but if not, talking to your builder of choice to discuss the possibility of carrying out an extension may be beneficial. While an extension may sound like a huge expense, you'll reap the rewards once you come to sell your house, as the price of your home will almost certainly increase.
Not only this, you'll be provided with a new space to decorate how you wish! You'll have the opportunity to inject some personality into a completely new room and create a luxurious new space for your house guests to enjoy.
Improve Your Outdoor Spaces
While the Great British weather doesn't always afford us an awful lot of sunshine, as soon as even a few rays begin to appear, we're out in the garden. As a nation, we love soaking up as much warmth as possible, which is why having a nice garden and patio area adds a great deal to any house. With such an amazing array of garden furniture and patio sets on the market nowadays, not to mention BBQ's, Brits love accessorising their outdoor spaces with lots of lovely luxurious extras.
According to Home Logic, a patio and attractive outdoor space not only attracts more viewings should you be looking to sell but is in the top two things outside that people look for when buying a house. Costing around £2000, this is a luxury addition that won't completely break the bank.
If you already have a patio but would still like to spruce up any outdoor area, why not consider opting to install a water feature? They not only look lovely but can add either a modern, rustic or homely touch; depending on your preference. Outdoor Living UK have a vast selection to choose from, at really reasonable prices.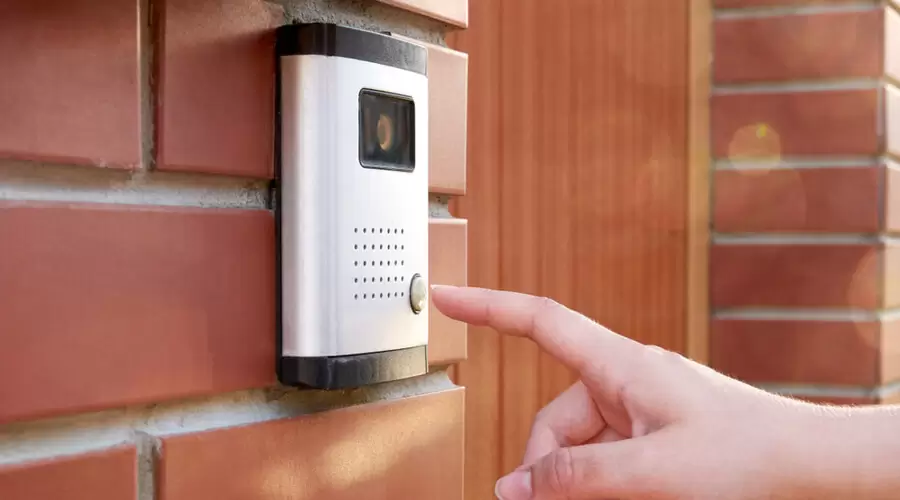 Upgrade Your Security
With the huge amount of money invested in our properties, protecting them should be a top priority. While burglar alarms may go some way in deterring criminals, they are quite often broken or turned off, so don't really do an awful lot. Gone are the days when leaving the radio on while you were away was enough to keep the bad guys out. Criminals are much savvier nowadays, meaning that we need to use new ways in order to protect our homes fully. Thanks to the advances in technology and the introduction of Smart systems, security has come a long way in recent years.
As well as standard security cameras, video surveillance technology has been integrated into things such as doorbells. Through these, you're able to see exactly who is at your day and even speak to them, whether you're at home or not. By investing in Smart security in things like this, as well as sensor floodlights and Smart garage doors, you can affordably add small luxurious extras, that will hugely improve your security.
Add A Walk-In Closet
If you have the space, this next addition is extremely luxurious and one that many of us dream of having. Dedicating a whole room to our clothes and accessories may sound extravagant, but the idea of having a walk-in closet or dressing rooms is becoming more and more popular. Our bedrooms are often full to the brim with large beds, extra pieces of furniture, wash baskets and the rest; meaning that choosing a perfect outfit and getting ready isn't always very relaxing.
With a dedicated walk-in closet or dressing room, you'll be able to select clothes in peace and have extra bits of furniture that you may not have previously had room for, such as a dressing table. If you've been considering this as an option, you'll be pleased to hear that there are a considerable amount of ways to create a truly luxurious space. Display cabinets and shelves dedicated to shoes, for example, are the kinds of things that will give a walk-in closet or dressing room an extremely elegant feel. Treat yourself and give yourself that little bit of extra space, to enjoy all of your precious clothes and accessories. Take a look at this inspiration from IKEA on dream dressing room ideas.
Consider Underfloor Heating
There's nothing nicer than getting out of bed on a cold, winter morning and feeling a lovely warm floor beneath your bare feet. Thanks to underfloor heating, this is easily achievable throughout your entire home. Heated flooring oozes luxury and is without a doubt, one of the best additions you can make to your home for a number of reasons.
Not only does it help to create a cosy and warm ambience, it also saves energy and increases the value of your home in the process. As detailed in this article from the Independent, a lack of central heating knocks an average of 9% off a property's value, making underfloor heating a fantastic investment. Take a look at some products from The Underfloor Heating Store to get an idea of the kind of budget you will need and whether this is a realistic luxury addition for your house.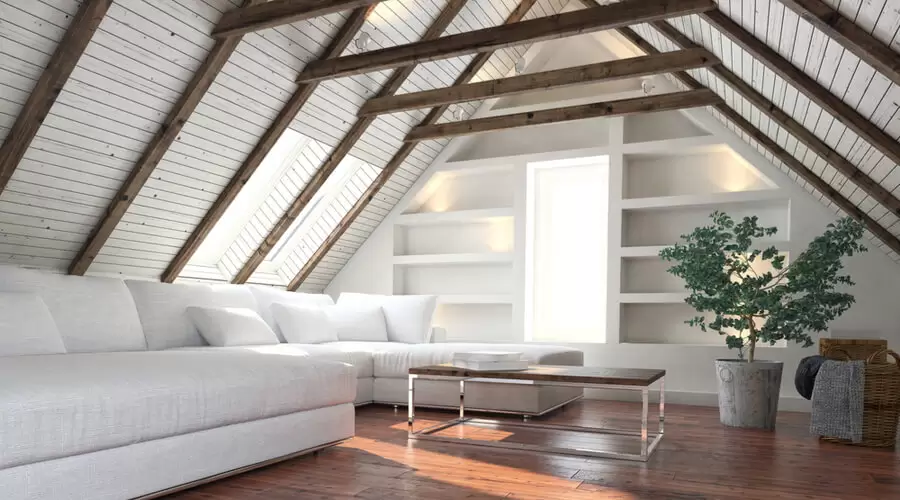 Add A Loft Conversion
The benefits of having a loft conversion are endless, with a huge amount of people opting to carry out renovations and add this popular conversion to their homes. While this is one of the most expensive luxury additions on our list, it will without a doubt add considerable value to your home.
There are many things to think about when contemplating the addition of a loft conversion, which are helpfully outlined in this guide from Which?. The shape of your house and the look that you are going for will determine what kind of conversion best suits your requirements.
As well as providing extra space to have an additional bedroom, you could also use the new found room as a playroom for young children or perhaps a home office. The possibilities are endless, which is probably why this renovation continues to be so popular. As well as all of the obvious benefits, studies have shown that a loft conversion can increase the value of your house up to £40,000, making it an excellent investment for any homeowner.
Install A Wet Room
We all love a nice shower after a long day, or to help wake us up in the morning, and while standard bathrooms do the job, are they really that luxurious? By renovating a bathroom and turning it into a wet room, you'll definitely be adding a touch of luxury to your home and will find it hard to get family members out of the bathroom.
A wet room generally provides a seamless space, meaning that there is no need to step in and out of the shower as it flows perfectly from one section to another. The floor usually dips slightly towards the plughole, so water doesn't flood the entire space, and the shower head is normally a large waterfall design. Wet rooms without a doubt emulate luxury spa facilities, even more so if modern soft lighting is incorporated, along with contemporary fittings. Take a look at this essential guide from Ideal Home on creating the perfect wet room.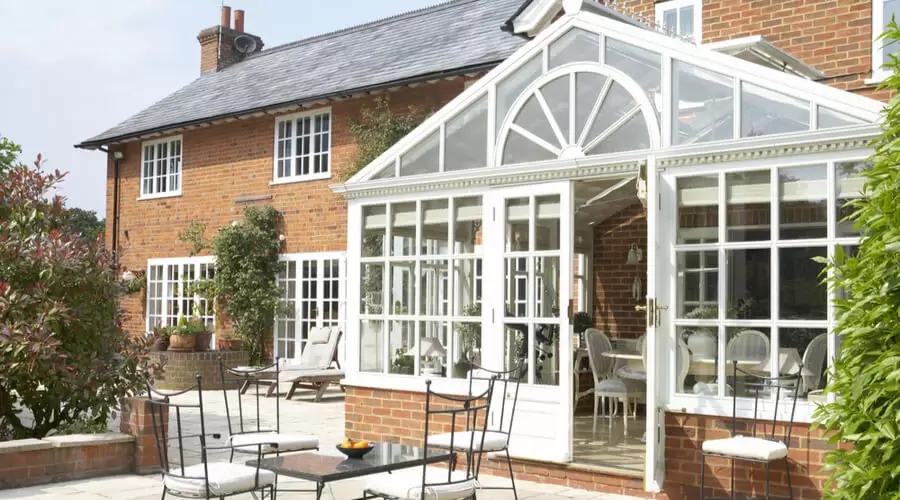 Add A Conservatory
The addition of a conservatory can often be seen as a little old-school, but with so many more modern design choices currently on the market, such as these from apropos, this is definitely worth considering.
Helping to increase the amount of natural light within your home as well giving you an extra space to relax in, a conservatory boasts numerous benefits. During the Summer, it provides the perfect extension to your home and usually becomes lovely and warm, perfect for winding down in during a lazy weekend. If your house is tight on storage options, it would also give you some much-needed space, allowing you to free up other areas in your home such as the living or dining room. Alternatively, keep your home a toy-free zone by dedicating an area in your new conservatory to your children's bits and bobs.
Whatever you choose to use it for, like many other luxuries on this list, it promises to add value to your house. According to the Telegraph, a conservatory costing between £4000-£10000 can add on average around £15000 to your home's value. Making it the perfect luxurious addition.
Enjoy The Finer Things In Life
Life's too short to hold back. Every so often, it's good to indulge a little and treat yourself, so why not splash out a little on some luxurious home improvements. Not only will they improve your quality of life, but they will also help to improve the aesthetics and value of your house.