The most exciting part about having a new room added to your home, is that you have a blank canvas to decorate the room however you wish. This is a fantastic time to get creative, and design the room of your dreams! However, if you're not an interior designer or a creative person, finding a loft conversion colour scheme can be tricky. Not only will you be spending time painting the walls, but you are going to need to invest in furniture to ensure that the finishing touch is perfect. For this reason, it is important to think carefully about the colours that you are going to incorporate into the room, and there are a few helpful tips and tricks to doing this.
A Guide To Finding Loft Conversion Colour Schemes
As reputable designers and installers of loft conversions in Milton Keynes, we know that the finishing touches are what makes the room feel more like home. When designing your loft conversion, the rooms purpose and your personal style will be incorporated into the design to ensure that every aspect of the conversion suits your needs and requirements. By building the loft to suit you, it makes it easier than ever to create a timeless and stunning interior design that epitomises you and your sense of style. Everything from the flooring to your perfectly fitted wardrobe can be infused into the design of the loft, so it is important to think about the colour scheme while in the planning process.
For many of us, a colour scheme is quite daunting, as once you have invested in the finishing touches, it can be expensive to replace. However, we have come up with this guide to lend you a helping hand, ensuring that you find the perfect loft conversion colour scheme. So, let's learn a little more about the following: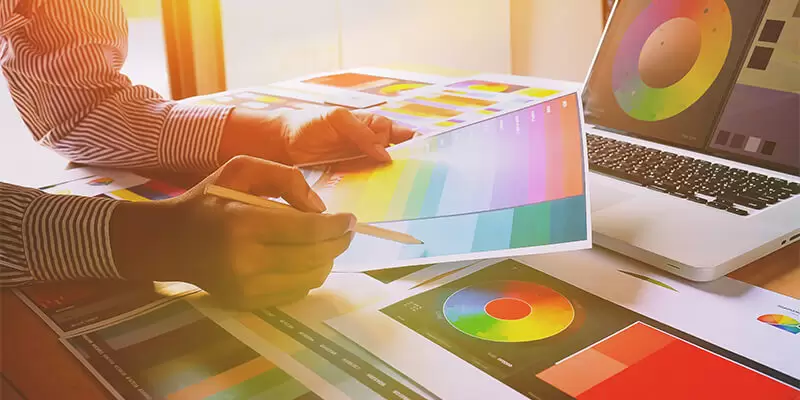 The Four Main Types Of Colour Palettes
Before we dive into everything colour, it is important to get to know how to form a colour palette by understanding the four main types. A colour palette is created by taking from the colour chart; this doesn't mean picking out random colours and hoping that they transition perfectly. The four types of colour palettes take from different sections of the colour chart, so understanding them a little more can help you find the colours best suited to the design you have in mind. The four colour palettes are as follows:
Monochromatic – This refers to the different shades of a single colour, making it one of the easiest colour schemes to create. Many of our clients love to use grey in different shades to match the furniture with the walls while still making features stand out.
Analogous – For this type, you take the main colour, such as blue, and then take a colour from either side of it on the colour chart. For blue, it is likely to be a blue-violet and a blue-green shade.
Complementary – As a more eclectic way of decorating your loft conversion, a complementary colour palette takes from either side of the colour chart, such as red and green. While it is harder to create, colour palettes using this scheme tend to be eye-catching and stunning.
Triadic – Taking three colours from equidistant points (in a line) on the colour chart, such as red, yellow and blue. Much like the complementary scheme, the triadic is suited more to those with a unique sense of style. It is also best-suited to those that are extremely creative and know their colour schemes, as it can go wrong very easily.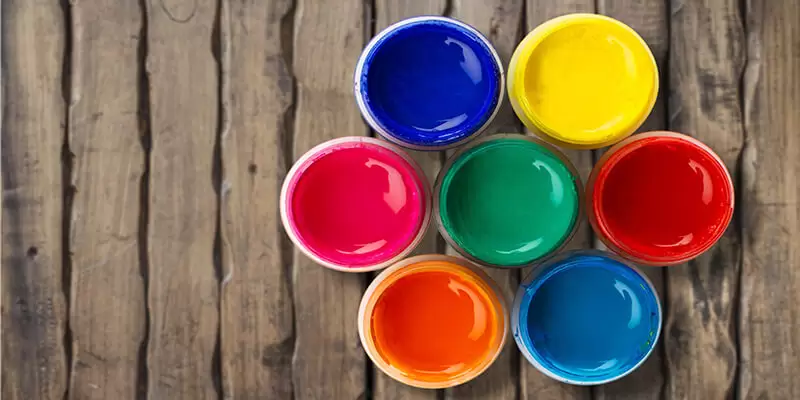 Match The Colour To The Room's Purpose
Whether it is a master bedroom or a playroom for the kids, there are multiple uses for a loft conversion, such as those found on our previous article. Knowing what you are going to use the loft conversion for, can help you to find the perfect colour palette to match its purpose. Not only this, but it will also help you to establish whether you will need bespoke wardrobes or smart storage units. Depending on the use of the room, you may want to consider these types of colour palettes:
Living Room – Colour palettes should be soft and relaxing, creating a warm and welcoming aroma for all family members and loved ones visiting. We would highly recommend taking a look at Dulux's blog for some living room colour scheme inspiration.
Bedroom – The colours that you use in your bedroom are personal to you, and its the perfect place to incorporate your favourite colour into the palette. Ideal Home has some beautiful, calming and upbeat colour palette ideas for bedrooms.
Playroom – A playroom is a place where children loose themselves for hours in their own little world, so it is important to encourage this imaginiation through bright and cheerful colour schems. Greens, yellows and oranges are perfect colours for a playroom, and you can find even more ideas on Homed It
Study – When decorating your study, it is best to use soothing colour palettes rather than hectic bright colours. For this reason, we would suggest using soft beige or cream, which can help to encourage motivation.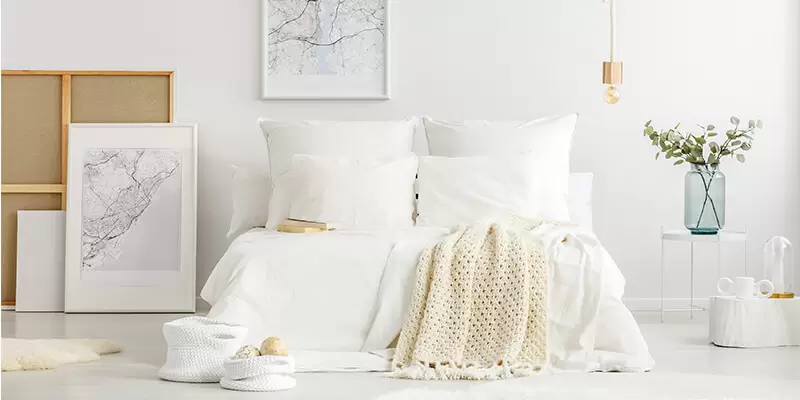 Choose A Scheme That Suits Your Style
There are various different types of styles that people prefer, from eclectic to traditional or modern, and the type of style you prefer will impact the colour scheme. It is always important to sprinkle a little bit of yourself into every home renovation, so be sure to pick colours that help to dramatise your personal style. As mentioned above, eclectic individuals will best suit a Complementary or Triadic colour palette, whereas those that love a contemporary and modern style, are best suited to the Monochromatic method. The first step to choosing a palette suited to you is to think of one colour that you love, and then use all four palette types to create four different palettes and then go from there. Here, you can either alter the palette or choose the one that best suits your vision.
The DJ Moore Lofts team are able to take your thoughts and ideas into consideration to help you devise various colour palettes that can give you some inspiration. The team are then able to incorporate this into loft conversions in Bedford and the surrounding areas through bathroom designs, flooring, bespoke wardrobes and more! If you would like to know more about how you can add space onto your beloved home and style it to match your needs, please do not hesitate to contact the DJ Moore Lofts team.
The 60-30-10 Rule
No matter which colour method you use, we would advise using the 60-30-10 rule, which is easy to follow once you have your colour palette, and if not, it can help you choose the main and secondary colours to use. To use this rule, you will need three colours, one of which will cover 60% of your room, becoming the main colour of the palette. The other two colours will take 30% and 10% of the room, and while they may not feature as much, they can still create a stunning transition between the colours in the palette. This rule works as it allows the eye to be drawn to one specific focal point and then on to the next, without the colours blending into one.
Here are a few examples of where you may place your first, second and third colours within a master bedroom loft conversion:
Prime colour – we would recommend this as being on the walls, floor and/or wardrobes, as this allows you to enhance the other colours within the palette.
Second colour – use furniture such as chairs, bed frames and more to bring this colour into the room without making it a prominent feature.
Third colour – we would suggest using this colour for small accessories around the room, such as pillows, candle holders and even door handles.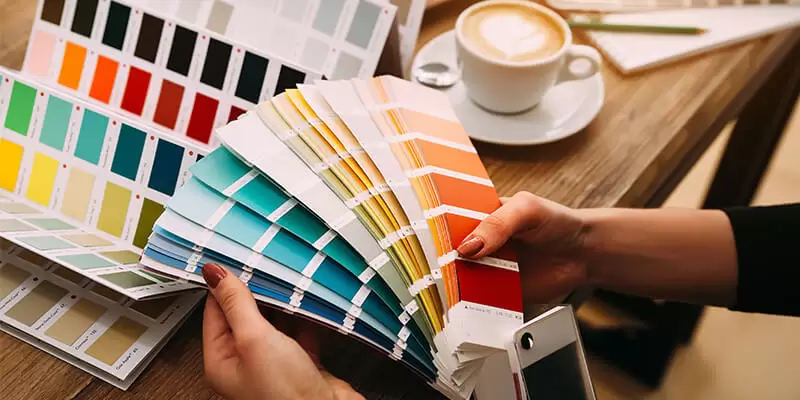 Finding A Colour To Set The Mood
When you go into a bar, you may notice that the colours that have been used are completely different to those in a dental practice, and that's because they want to create a different environment to set the mood. The feeling that you get when you enter a room can completely change how it is used, so it is important to make sure that you choose colours that fit perfectly with the use of the room and the feel that you wish to create. Here are some colours and the types of mood that they can create, to help you pick colours to enhance your loft conversion:
Red – energy, power and passion
Orange – joy, enthusiasm and creativity
Yellow – happiness, intellect and energy
Green – ambition, growth, freshness and safety
Blue – tranquility, confidence and intelligence
Purple – luxury, ambition and creativity
Black – power, elegance and mystery
White – cleanliness, purity and perfection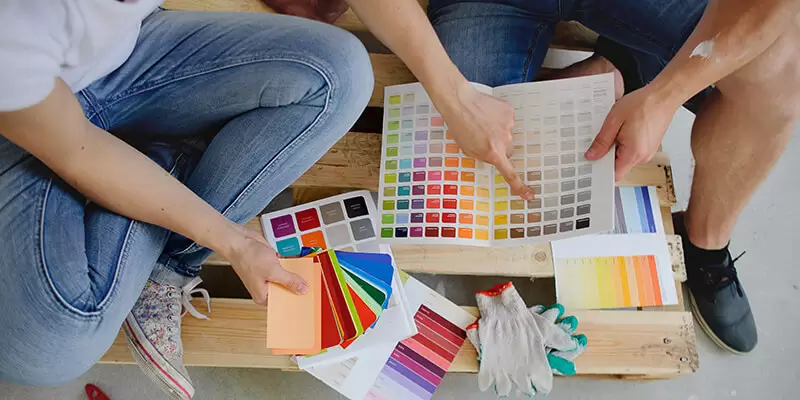 Use Apps/Websites For Inspiration
If you are struggling to find a design idea that takes your breath away, then you may need some inspiration to get you going. With the amount of online advice and apps now available, piecing together your dream loft conversion couldn't be easier. From colour palettes to furniture, there are an abundance of ways that you can make sure that you're making the right choice before implementing the colour scheme or spending money doing up the loft.
There are billions of websites that you can access on the internet, making it easy to find a few that can give you some design inspiration. While platforms such as Pinterest are perfect for design ideas, other websites such as IKEA and Dulux can help you to pick specific items and colours for your room. For example, IKEA has a new augmented reality feature, which allows you to pick an item, hold your camera up and see it as if it were in the room. Websites such as Color Hunt, on the other hand, have pieced together a range of colour palettes, which is ideal for those that struggle to find colours that match seamlessly together.
Along with websites, apps can also help you to determine which colours are perfect for your new investment. Most of these apps are free, and they can help you to pick a colour palette by combining various different colours in which you can choose shades or contrasting colours. Some of these apps include: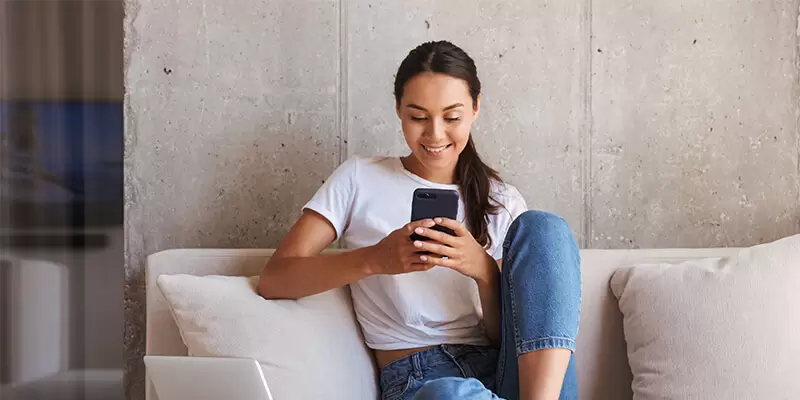 Desinging Your Loft Conversion
There are many things that you will need to think about before speaking with the team about loft extensions in Bedford, and in particular, the colour scheme. There are many ways in which you can identify which colour scheme will not only suit your style, but also to the essence of the room. Using apps and expert advice can help you to devise a design that epitomises your style and functions to your families requirements. The DJ Moore Lofts team has years of experience in providing dormer, hip to gable and Velux conversions in Milton Keynes and the surrounding areas, so we have a few tricks up our sleeves to create your dream conversion. Please feel free to speak to the team about designing your new home addition, and some stunning ways in which you can add those final touches for that luxury and homely feel.