Opting to add a modern loft conversion to your home is one of the most sought-after home renovation ideas that adds space and luxury to any property. For many homeowners, the loft is a wasted space with it often being used as a storage solution for anything from family heirlooms to Christmas decorations, making it a hoarders haven! However, many lofts, when converted, actually equate to an adequate size to fit an abundance of rooms and ensuites. You can find some creative and helpful loft room ideas in our previous article!
While there lots of ways to use your loft conversion, there are also an array of other benefits that you can take full advantage of. So, if you're in the process of considering whether this fantastic home renovation meets your requirements, we have come up with a handy list of reasons a loft conversion can benefit you and your family.
Benefit From A Modern Loft Conversion
When a beloved home starts to become a nuisance and family life just doesn't match the space that you have available, it's time to start thinking about how you can make your home work for you. Whether this may be through remodelling an existing room, adding a conservatory or converting your loft into a spacious extra bedroom. While all home revamping options are able to bring a new quirk to your home, converting your attic comes alongside some of the most rewarding benefits. Some examples of these benefits include: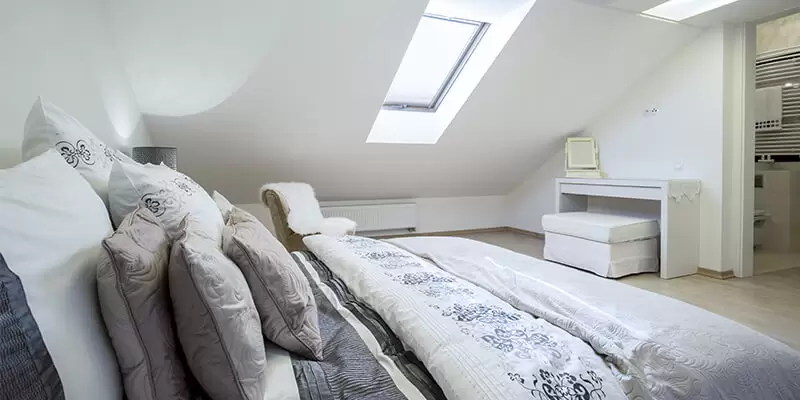 It can be incredibly easy to begin to outgrow a home, not only when new members arrive, but also as the younger generation reach their teenage years. With this in mind, lack of living space remains to be one of the main reasons as to why clients looking for loft conversions in Bedford and the surrounding areas consider moving to a larger property that meets their ever-growing needs.
Although both an extension and conservatory bring the advantage of additional living space to a home, they do take considerably more time and planning. The options in terms of room type are often limited to an extra living room or dining room when it comes to conservatories, along with an extension which requires approved planning permission and usually comes with a large price tag. Loft conversions, on the other hand, are quick and easy to transform, making the addition of extra living space a straightforward task. It also means that you are using dead space to your advantage without having to compromise property land that you will miss when built over.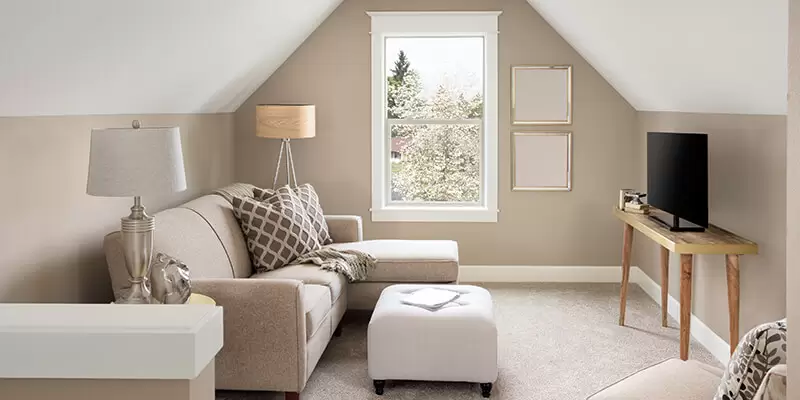 A loft conversion is not only capable of rewarding you with extra features in the present day, but also in the future if you do ever decide to sell up. It is thought that a loft conversion can add up to an extra 15% to the value of your property, making it a valuable investment. The reason it adds so much value to your home is that the property price is based on the square footage of the property. This essentially means that by adding a loft conversion to your home, you are adding living space that can be beneficial to potential buyers in the future, making it include a double advantage.
With tonnes of properties on the market, potential buyers or tenants will always be keeping an eye out for features that make a property stand out from the crowd. A loft conversion allows you to successfully enhance the space that you already have to your advantage, making a hidden treasure that will entice potential homeowners to take a look further into what your home can offer them. For some other helpful ways to make your home look more appealing when it comes to selling your property, take a look at Home Owners Alliance blog post.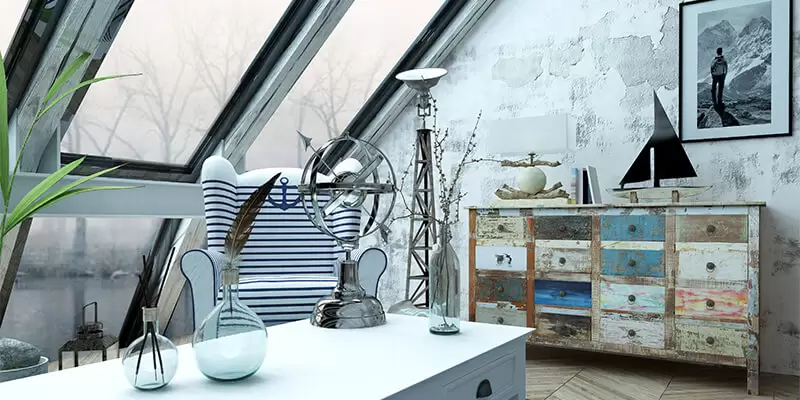 When it comes to loft conversions, we can guarantee that you will never be short for styles to perfectly complement your home. Every conversion can be individually tailored to meet both your requirements and the theme that you aim to convey. The three main types of loft conversions available for your property are:
Dormer Conversion
Not only does a dormer conversion renovate your current space, but it also adds a slight extension to the roof which allows a sloped room to become vertical. The extension projects vertically from your existing roof to provide extra headroom, floor space and natural light.
Velux Conversion
A Velux conversion utilises the original shape and layout of the loft, but creates the appearance of a larger space through adding Velux windows to the roof. The structure of the roof is not changed at all, which means that the loft needs to be relatively bigger in height to live comfortably in the room.
Hip To Gable Conversions
Many properties have a sloped roof on one side, which makes it tricky to fit a loft conversion. During a hip to gable conversion, the sloped side of the roof is extended which means that the slope will be replaced with a vertical wall. The sloping side is named the 'hip', and the vertical wall is the 'gable', which is why this particular conversion type has been given a unique name.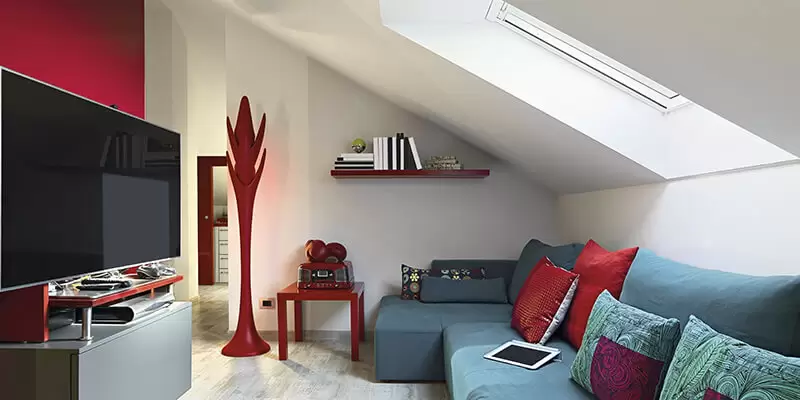 Nowadays, particularly if you live in a busy city or town, the only views that you can enjoy from windows are those filled with housing estates, offices and roads, which is somewhat unappealing. Many houses lack a view, which is why this feature on a loft conversion comes at such a pleasant surprise to those considering the renovation.
All loft conversions utilise large windows, often located on the roof, which is ideal for stargazing on clear evenings. They will also be considerably higher than any other windows in your home, allowing you to see your local area from a whole new perspective, making every loft conversion a room with a spectacular view! As well as this, the slanted design of the skylight gives you the added benefit of privacy, as you can see out upon the stars, but neighbours can't have a nosey and look in. This makes it ideal for private rooms such as bedrooms with a luxury ensuite attached.
The natural light that is able to enter the room can make it feel a lot bigger than it really is. This element is practical for those with smaller lofts in which they intend to make into a playroom, for example. Not only this, but there are also a whole host of other benefits of allowing natural light to enter your property, such as the ability to intake vitamin D and reducing the health risks associated with fluorescent lighting.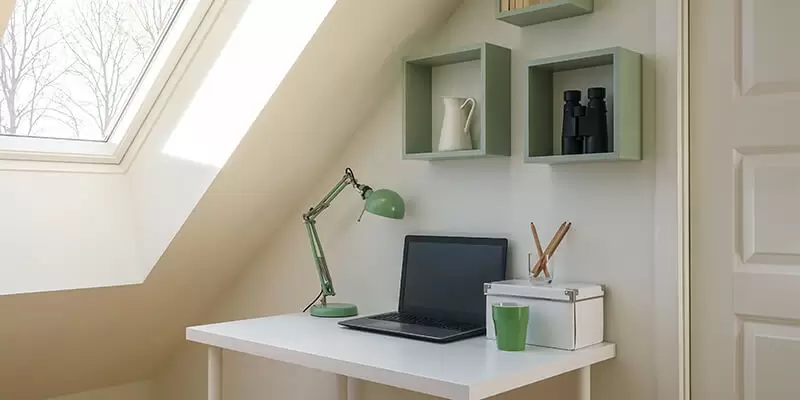 With global warming continuously becoming a growing concern for future generations, many homeowners are looking for ways to reduce their carbon footprint by making the home more energy-efficient. To many peoples surprise, there are a range of different home efficiency benefits that come alongside a loft conversion and the low cost that they require to run.
All loft conversions, as mentioned previously, are filled with large windows, which means that for the majority of the day, they utilise only natural lighting. Most other rooms in the home are likely to be blocked with other properties, trees or the street outside, which means that on the gloomier days, artificial lighting will be required all day. However, conversions can be lit by only natural lighting throughout the day, all year round.
During the conversion process, if you haven't already, your chosen specialists will insulate the roof to ensure that the room stays cosy in the winter and stops hot air from seeping in during the summer. This means that after your loft conversion, you can guarantee that your home will be adequately insulated. In addition, as heat rises up, you will not need to spend as much money on using your central heating to heat the converted room.
Windows can also be fitted or supplied from Crown Windows Buckingham, who have a wide range of style to suit any style home.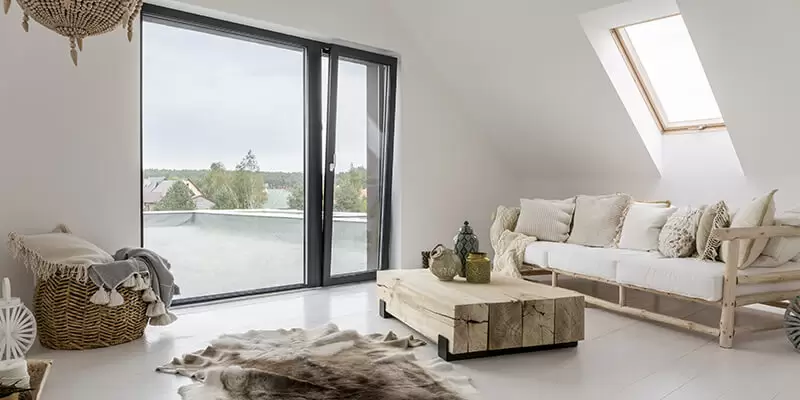 If you were to make any other alteration to your home that requires an extension, you would need to gain planning permission before you can begin. Loft conversions, on the other hand, do not need planning permission; they are legally viable under the permitted development rights unless they require a complete change in the appearance of your home. Generally speaking, this means that most types of loft conversions, such as the Velux conversion, will not need planning permission from your local council.
Excluding the hassle of requiring planning permission will save you both time and money. In most cases, submitting a planning permission application, there will be a fee associated, and you simply cannot guarantee that it will even be accepted. Being able to begin the conversion process without the worry of extra waiting time and fees makes a loft conversion even more of a beneficial renovation.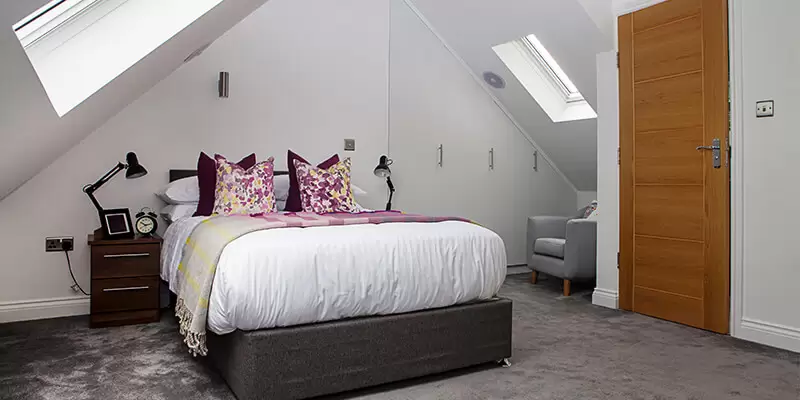 Once your conversion is complete, there are absolutely no limits to how you make use out of your newly renovated space. The most common use of a loft conversion is an extra bedroom with the addition of an en-suite, but this doesn't necessarily mean that it's the only option you have.
If you have an ever-growing family, your loft could be transformed into a playroom filled with toys, game consoles and comfy bean bags where the younger members of the family can retreat to and relax. You can find some quirky ways to decorate your playroom on House Beautiful! We suggest filling the room with different types of storage as it means that you can keep the rest of the home clutter-free and all children's belongings can be stored in one place out of sight. We love the collection of storage ideas from the Great Little Trading Co.
Other fantastic ways to use your new-found space include:
Master bedroom with ensuite
Walk-in wardrobe
Study
Cinema
Living room
Library
Main bathroom – for smaller lofts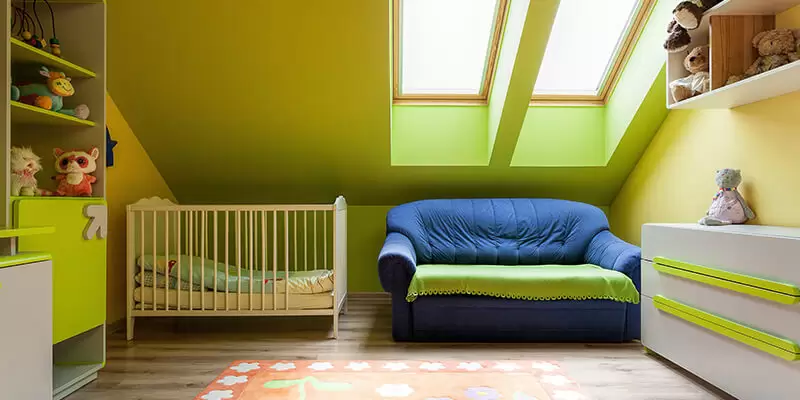 Not only does a loft conversion bring a drastic change to your home, but it is also a quick and easy process that causes little to no disruption to your day to day living. Interior aspects of the conversion, such as adding a staircase will take as little as one day and can be completed while the family are at work, school or even within the house relaxing downstairs. The DJ Moore Lofts team are happy to work around your family schedule, making it an easy and simple process to adding space to your home.
On average, around six weeks will be allocated to build and complete a loft conversion; however, they usually only take around four weeks. Extra time is always added to the timeframe to cover the event of an emergency or if other scenarios such as adverse weather impact the build. Take a look at some of our previous work to see how long it takes to build your conversion and what you can expect!
Adding a loft conversion is, without a doubt, a hundred times easier than moving house. As mentioned previously, loft conversions are a perfect alternative if you are beginning to outgrow your home, but want to avoid the hassle of selling up.
When purchasing a new home, not only will you have to cover the cost of a deposit, but also additional expenses such as stamp duty, solicitor fees and surveying. Particularly if you have to move a little further afield, moving home will also require perhaps a longer commute to work and settling children into a new school, along with the hassle of packing up all your belongings.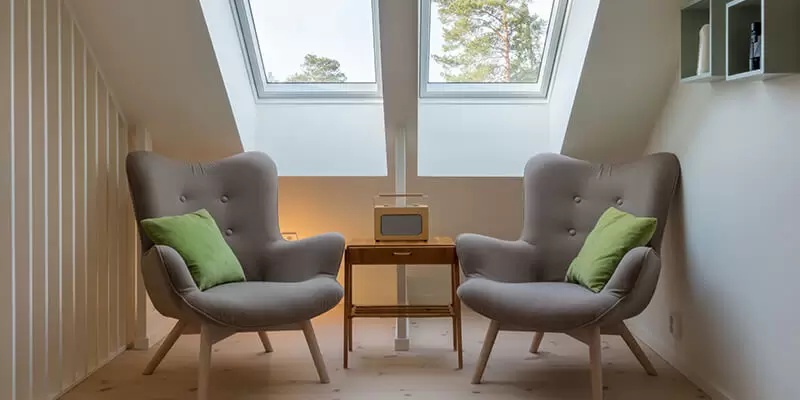 An empty, unused loft or attic quickly becomes the home of all old belongings, furniture and keepsakes that although are no longer in use, cannot be thrown away. Before you know it, you have filled the space with clutter which will do nothing but collect dust and waste valuable space. Opting to begin the process of a loft conversion forces you to clear out every nook and cranny as it must be entirely clear for work to begin. This gives you the perfect opportunity to have a full clear-out and finally say goodbye to the items that you have been hoarding for years. You will be encouraged to cut down on the amount that you keep as you will no longer have the storage space available.
Want To Start Planning Your Conversion?
Building a loft conversion brings with it an abundance of incredibly beneficial upsides to improve both the aesthetics and value of your home. It gives you the perfect opportunity to transform cluttered, wasted space into a tranquil retreat to fulfil the needs of your family.
If you are looking to add a bespoke loft conversion in Milton Keynes or the surrounding areas, please feel free to contact the DJ Moore Lofts team today. With extensive knowledge and years of experience, our team can help you transform your home with a design suited to your styles and requirements.