A loft conversion is the easiest most cost effect way to extend your house by adding another room. If it's within your budget, there's also the possibility of adding an en-suite or your own personal space for a relaxing in, allowing you to get away from your busy everyday life. Stuck for a design? We've written you an article on the top 10 loft conversion ideas for some inspiration.
Why invest in a loft conversion?
Loft conversions are very popular, not only do they extend your house but just by converting your loft adds up to 20% extra value onto the original value of your home.
Not only that but after doing some research, we found that up to half of your home's heat is lost due to poor insulation in the attic, meaning you could save up to £500 a year on energy bills. So if you're stuck on how to transform your dull, empty attic into a cosy guest room then here are some ideas.
1. Brickwork
The most cost effective way to dress up your loft convention and one of the most popular loft conversion ideas.
Exposing the brickwork of your house on a feature wall design can look stylish if done the correct way and also costs next to nothing to take away some plaster to reveal your houses brickwork.
Pairing it with a slanted ceiling can create the cosy look you're after.
You might not want to start pulling the plaster off your walls, so if that's too much hassle, then there are plenty of wallpapers that can give you the same look.
3. Add a bathroom
An en suite is a perfect way to spice up your house with a new addition. A dormer loft conversion is ideal for en-suites and bathrooms and can be constructed by one of our team members in Buckingham
A lot of people convert their attics to build themselves their dream shower or a free standing bath to retreat to after a hard day
Although slanted ceilings can make creating your dream shower a pain, it isn't impossible and lowers slanted ceilings can make it easier to tuck thing like a bath into a corner.
4. Gold Accents
Gold accents can make anything look beautiful if you feel your house becoming a bit dull and want to spruce it up add a gold towel rail or a gold chandelier for a touch of class to your loft conversion.
Loft conversions are the perfect way to spruce up your house without moving around or editing what you already have (if you're not a fan of change).
Take advantage of all the space and decorate how you please.
5. A New Kitchen
Not only for bedrooms and bathrooms, but the possibilities are also endless. The lighting in a loft convention works perfect to create a bright, modern kitchen and if teamed with the correct hi-gloss furniture can brighten your room even more.
The different heights created by slants and wall heights enables you to fit more into smaller spaces, and if your cabinets and units all differ heights you prevent the room from feeling closed in and gives the effect of you having more display space.
6. Forget the stairs
Stairs are not a necessity, saving you space and more money it is not always a must to have a staircase leading up to your attic.
Just your lofts pull down step ladder is enough and can add an authentic look, especially if for a younger child you can substitute a tree house or making a den for their own room to hide out in while still giving the effect of them having somewhere to run off and hide.
7. Natural Light
Just having your loft converted adds a lot of natural light and the skylight design can make your room appear bigger, so if your house is quite dark and doesn't receive a generous amount of light then create your room to brighten and wake you up.
You can maximise light by painting the room pale, team it with bright coloured accessories and patterned bed covers for a fresh and airy room.
8. Storage
If there's not enough storage in your house, a loft conversion can be the perfect way to fit more stuff in without cramming everything in one place, giving you an even balance of your belongings.
Also, do not let the layout stop you, things like walk in wardrobes are still possible despite the sometimes awkward measurements. When getting a loft conversion, you can transform it into anything you want.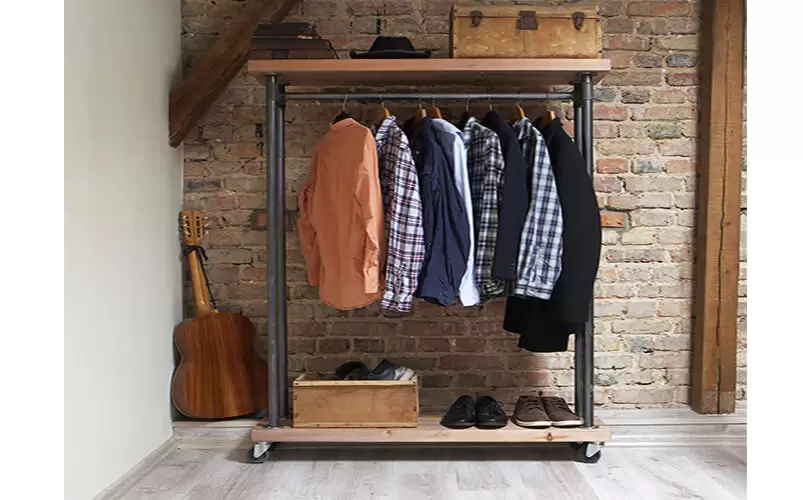 9. Sitting Rooms
Another room you can convert your extra living space into, you may already have a sitting room, but you can change your loft into your personal retreat when you want to go about your own business.
Everyone loves socialising and relaxing with their families but sometimes some alone time is treasured so what better way to spend the rare alone time you get than in your personal space.
This means you can decorate how you wish with nobody's input, a cosy, relaxing room or a bright, vibrant space to do as you please.
10. Make It Your Own
The perfect opportunity to let your creative side flourish, there is so many ways you can decorate a room to make it unique.
Finding your theme is always the first step in designing a room, blue and purple are thought of as calm soothing colours. But if you want an energetic bright vibe then colours like orange and yellow are perfect.
You can play about with lighting, wallpaper, stickers and things to hang up on your walls and from your ceilings, slanted ceilings from the conversion are perfect for things like glow in the dark stickers or images and team well with some stuck on fairy lights for a cosy feel and work perfectly if you don't want a bright beaming light at night.
There are options like stick on wallpapers which although expensive are a fantastic idea if you are easily bored, you can either frame your favourite wallpaper in large frames if you don't fancy the commitment of sticking it down or purchase stick ons but both are just as easy to change.