A loft conversion remains one of the most popular home renovation ideas, ideal for maximising on living space without having to sell up and move into a larger property. The decision to convert your loft comes alongside a wealth of benefits as not only can the project increase property value, but it is also perfect for creating a bright, airy space to spend time as a family.
Nevertheless, much like any other significant home upgrade, a loft conversion does come alongside a considerable amount of planning as there are several factors to consider before going ahead with your project. The first, and most important, is to decide what conversion type is best-suited to your property. This can differ based on many factors, so having spent many years transforming homes, we have put together a guide on how to track down the perfect style to maximise your results.
A Guide To Choosing The Perfect Conversion Type
Converting your loft is most definitely the most effective way to optimise space within your property without having to sacrifice living areas elsewhere. Unlike when opting for an extension, for example, there will be no need to compromise any of your existing floorplan to accommodate a loft conversion as instead, you will be utilising an area that would otherwise be used to store old belongings. This means that before going ahead with your project, it will be imperative to thoroughly clear out your loft space, finding alternative methods of storage to prevent your new conversion from becoming cluttered.
However, before you can even begin prepping your loft, it is vital to determine which conversion type is best for your property. To decide this, you will need to consider a number of aspects such as the shape of your existing roof, as well as your budget and how you plan to use your conversion. With many years working alongside various clients, we recognise that this isn't an easy decision, especially if you are new to the idea of converting your loft. It is for this reason that we have put together a detailed guide, running through the following topics: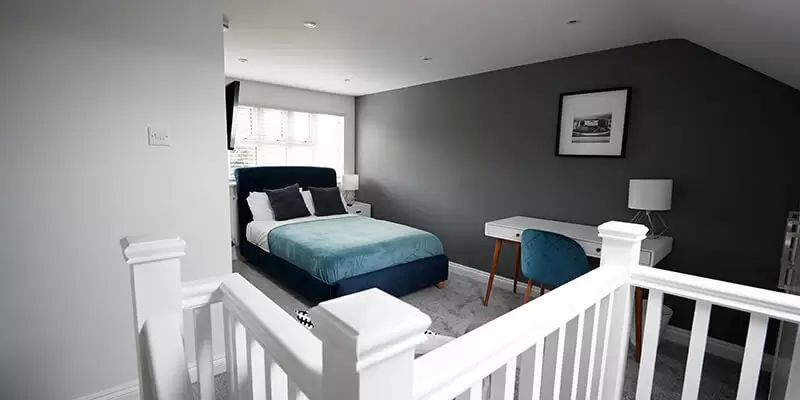 Before becoming set on the idea of a conversion, it is essential to keep in mind the key requirements as this will determine whether your loft is suitable for the renovation. While the DJ Moore Lofts team will always run through each aspect with you during your survey, it is useful to spend time inspecting your loft so that you can gain a better understanding on the potential of your space.
Measure The Head Height
First and foremost is the head height of your loft; this must be at least 2.3 metres to be able to accommodate a conversion. To measure your headroom, simply grab a tape measure and check the height from the floor to the tallest part of the room. If you meet the criteria or exceed 2.3 metres, then great news, you can go ahead with your conversion.
For those who are lower than the height requirements, on the other hand, while this most definitely doesn't mean that you have to say goodbye to your plans, the process will take longer. You will have to factor either raising the roof or lowering the ceilings on the floor below, which will add extra steps onto the project. To raise the roof, the walls will need to be extended or the joists altered before new roofing is installed. Lowering the ceilings will be slightly more complicated as not only will you need to remove ceilings, but new floor joists and shield anchors will need to be fitted.
Determine Your Roof Type
The next consideration will be whether your roof has been designed with trusses or rafters. Again, your roof type will determine which steps will need to be integrated into your project in order to create a reliable, secure living space.
Much like measuring your head height, it is relatively straightforward to conclude what loft type you have. If you open the hatch and can see rafters running along the edges of the roof only with hollow spaces in between, then your conversion will be far more straightforward. However, if you spot that additional supports are running along the cross-section, then your loft is built with trusses. In this instance, your space will require extra structural components to support the conversion, which will be factored into the process.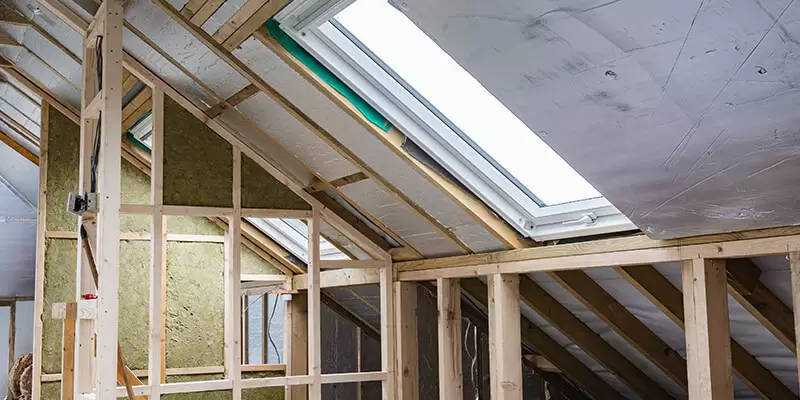 Consider The Floor Underneath
One factor that is often left unconsidered is how the loft conversion may impact the floor beneath. While your conversion may not necessarily require living space to be sacrificed, the layout of the floor below is likely to be slightly altered to allow plenty of room for the new staircase. Consider whether you have enough space for the stairs to be incorporated into your home design and if you would be happy to downsize one of your rooms to provide extra space.
If you're unsure on how the floor underneath your conversion may look with an extra staircase, then we suggest taking a browse through our case studies for some examples. Both the Velux conversion we completed in Rushden and our dormer conversion in Wixham have some great photos to show how each floor can blend seamlessly with one another.
Research Planning Permission
Another aspect that is vital to consider before planning your loft conversion is whether you require planning permission. While the majority of loft conversions do fall under the permitted development category, there are some instances in which you may need to apply. For example, if your new space will incorporate a balcony or your property is based on a conservation area, you will need to apply for planning permission before going ahead. It is imperative to check whether your plans will be classed as permitted development as failure to obtain planning permission will mean that you will have to remove the conversion and restore your loft to its original state. For more information on the building regulations regarding a loft conversion, take a look at Which?
If you are planning a loft conversion in Milton Keynes or the surrounding areas with DJ Moore Lofts, then handling planning permission paperwork is a factor that can be incorporated into your package. Please ensure that you speak with our team regarding this when requesting a quotation.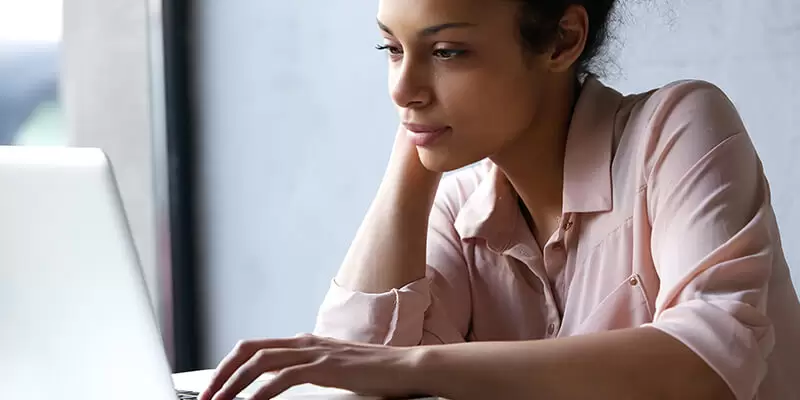 Once you are happy that your loft fits with the conversion requirements, its time for the exciting part, you can begin to shortlist which type of conversion would suit your home. Much like any other aspect of the process, our team at DJ Moore Lofts will always offer advice on this during your home survey; however, to begin envisioning how your new space could look, here are the most popular conversion styles:
Dormer Conversion
A dormer loft conversion is the most common type as it is super versatile, able to be tailored to meet two styles. As dormer conversions are designed to protrude from the slope of your roof, they are suited to virtually any property with a sloping roof. The first style is a pitched roof dormer which is placed at the front of a property and the second is a flat roof dormer, which is located at the rear. A flat roof dormer, in particular, is the most cost-effective way to maximise on your living space, able to accommodate a master bedroom complete with an en-suite at a minimum.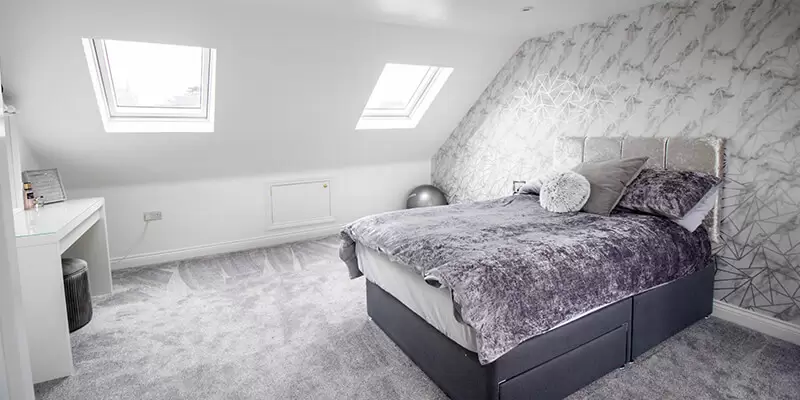 Velux Conversion
Often known as a roof light conversion, a Velux loft conversion is ideal for those who do not want to alter the existing shape or appearance of their loft. Instead, stunning, large-scale windows are added to the sloped roof of your property, allowing you to enjoy the feel of a cosy attic room yet with a constant stream of natural light. In return, this makes the space feel much brighter, airier and larger, able to be converted into the room of your choice.
Much like a dormer, a Velux loft conversion is suited to all property types; however, is particularly popular amongst those who would like to convert their loft but live in a conservation area. As there will be no need to alter the structure of your loft, it is more likely that your planning permission will be approved.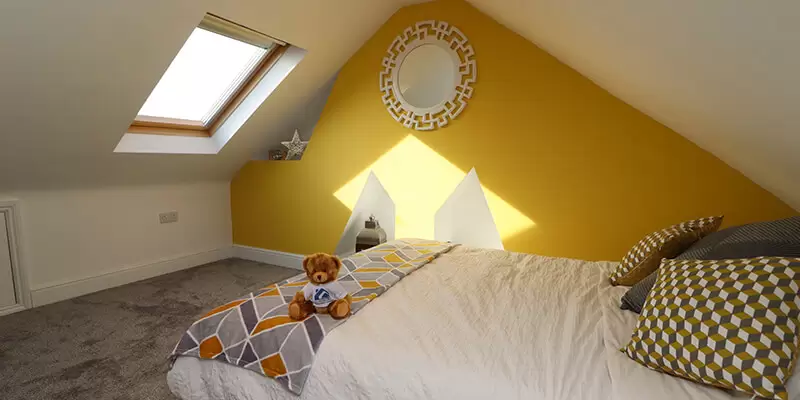 Hip To Gable Conversion
A slightly more complex conversion style is a hip to gable, which is best suited to terrace, detached and semi-detached properties. While a hip to gable conversion is a fantastic way to maximise the potential of your property, it does require extra materials and work to create the final space, which means that you will need to have a higher budget.
During a hip to gable conversion, the sloping 'hip' on the side of your roof will be extended outwards, creating a vertical wall, otherwise known as the 'gable'. One of the most significant benefits of opting for a hip to gable is that it can incorporate features of other conversion styles. For example, many also add a flat roof dormer conversion at the rear of the property to allow larger living space, able to accommodate one or more master bedrooms. This can also be combined with Velux windows along the roof to enhance natural light.
If a hip to gable is a style that you are interested in, then please do not hesitate to speak with our team about our loft extensions in Milton Keynes and the local areas. They are always more than happy to answer any questions that you may have to begin bringing your vision to life.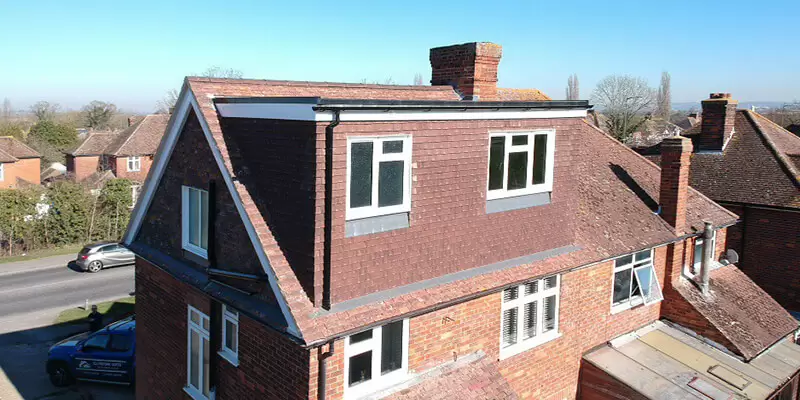 Opting for converting your loft is guaranteed to provide a significant return on investment and comes alongside endless possibilities. There really are no limitations on how you can utilise your new space, so once all of the tedious planning is out of the way, you can begin to consider your interior design. Although for most of our clients, they already have a vision in mind on how they plan to use their conversion, here are some of the most popular ideas for those in need of inspiration:
Master Bedroom – By far, a master bedroom is the most sought-after use of a loft conversion as the new space allows you to create a room filled with luxury. Not only can the bedroom be complete with a hotel-style en-suite but bespoke fitted wardrobes and furniture can also be incorporated into the design.
Playroom – If you have a young family, then it is likely that every room somehow become cluttered with toys. By opting for converting your loft into a playroom, you can keep all of your little one's belongings in one place, allowing them to create a space that is truly their own while keeping the rest of the property tidy. Take a look at Elle Decor for tonnes of beautifully themed playroom ideas.
Home Office – After working from home due to the pandemic, many companies have adapted their company to continue remote working after the lockdown. If this is the case, then you may want to consider incorporating a small home office into your loft conversion. This is ideal for those who have Velux windows featured in their space, as a desk underneath a rooflight makes for the perfect cosy office.
For more inspiration on how you can use your loft conversion to your advantage, take a look at our previous article.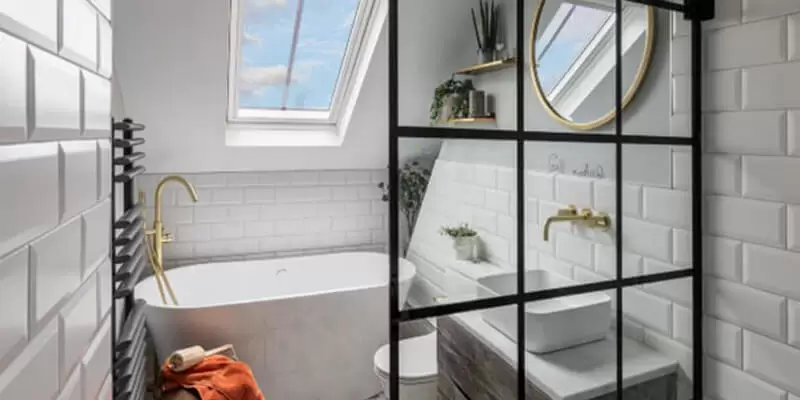 Maximise Living Space With A Conversion
Finding the perfect loft conversion to suit not only your home but also your family and requirements does mean that you will need to consider several factors; however, this is vital to ensure that you can enjoy your space for many years to come. It is a proven way to increase your property value while maximising the potential of your property. If you are interested in a loft conversion or have any questions regarding the possibilities for your space, please do not hesitate to get in touch with DJ Moore Lofts.