A loft conversion is often used to add extra space to your home, for an area for personal use or if you're looking at selling and moving house, they're often used to increase home value so that your residence will sell for more on the market. The primary use, however, is a place where you can relax by yourself and go about your business as you please – which also goes by the name of a man cave. So if you're looking for man cave accessories to add to your loft conversion to create your personal space – then keep reading!
Why Invest In A Man Cave Loft Conversion?
Despite its name you do not have to be a male to invest in creating a man cave, it is also a good use to create personal space for women or your children however it is often said men like to retreat to their "man cave" at certain times.
Personal space is always necessary, you may spend 99% of your day accompanied by your other half or family members, but sometimes you just need a few moments to yourself. So if you're struggling in convincing your wife or husband to build your personal relaxation then show them this article for some convincing loft conversion man cave ideas.
If you're someone who likes to make their personal space unique and is very territorial then not to worry because we will include some ideas that will ensure your man cave is completely original and unique.
So we will include both ideas for male and female members of the home to make this article suitable for everyone – and also because I'm sure women need their own personal space away from football.
#1. Football Table
You might've seen this one coming; a football table is suitable in every room of the house – although this statement is probably not supported by your wife.
So what's the answer to this problem? Build your own personal space just for your football table!
It's almost unbelievable how much joy and competitiveness a football table can bring to a group of people, invite your friends round for a few drinks, and you will not believe how fast the evening goes.
You play three games of football, and it's already midnight, it's a great game that is perfect for everyone, and they're excellent fun to play with.
Here's a football table we found listed below.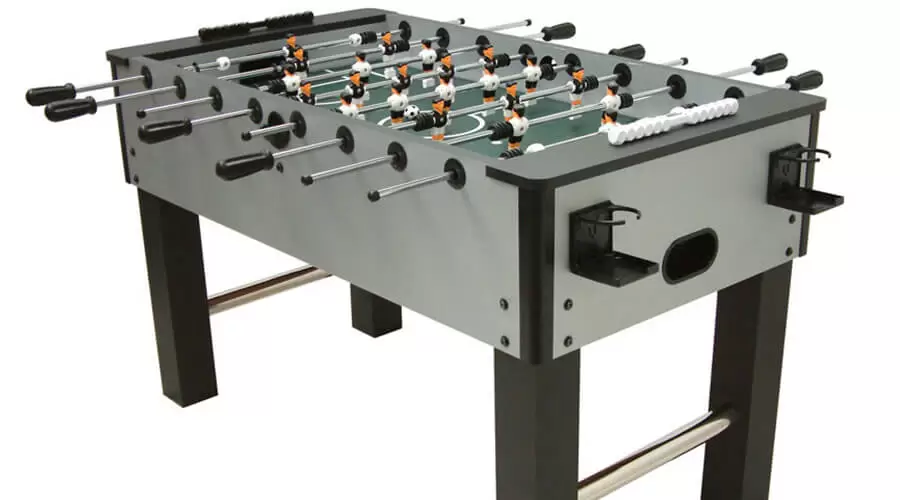 Available From
Home Leisure Direct
#2. A Mini Fridge
Suitable for both genders, because who doesn't love having a secret stash of their favourite foods? What makes it even better is with a loft conversion in Milton Keynes your man cave is at the top of your house, away from any prying eyes that could be interested in whatever is in your mini fridge.
It also gives you the perfect place to store your alcohol while keeping it fresh and pleasant to drink.
And for the girls who love a glass of wine, there is absolutely no reason you can not store your favourite wine or cheat food in a mini fridge in your man cave – remember everyone needs me time.
#3. A Hammock
Ok, so you do not necessarily need a hammock in your man cave, but it adds originality, and it is perfect for evening naps and relaxation without the cost of purchasing a second bed for your loft conversion in Bedford.
Hammocks or "floating beds" can be purchased from plenty of shops such as Ikea and are perfect for your man cave.
The cost of buying a new bed, mattress and sheets, etc would be sky high considering that it's unlikely you will be regularly sleeping in there, so a hammock is a great cheaper alternative that is ideal for napping, reading, watching tv, or even playing video games.
These floating beds or hammocks are typically quite large, so if you wanted the girls round for a night of relaxation, then these are able to hold a number of people and are ideal for relaxing to watch a film or talk.
Here's one we found below.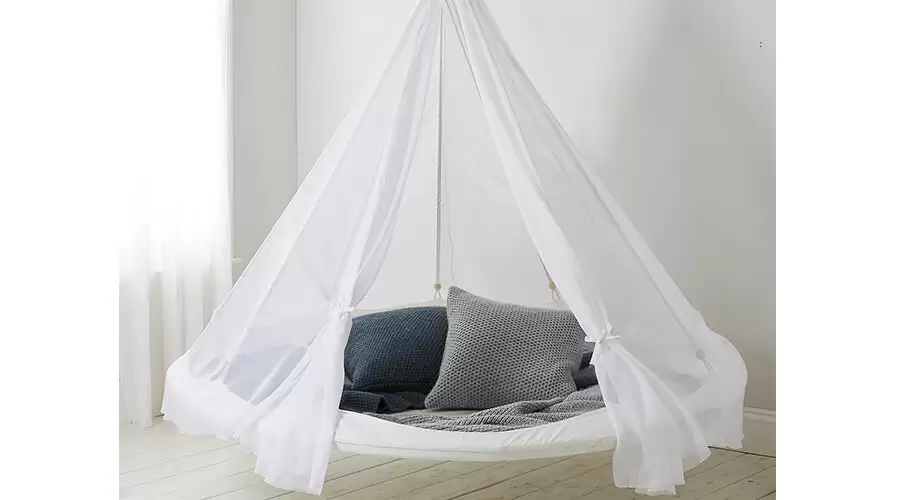 Available From
The White Company
#4. Child Hood Games Or Hobbies
Nothing feels better than reminiscing your childhood, certain scents can take you back to your youthful years, and it feels great. If you had a particular game when you were younger, the make it available in your man cave.
If you're a fan of gaming, all those old games consoles you had when you were younger sell for really cheap online now and are a breeze to get hold of. Purchase your favourite old games console along with the old video game you could never complete, or one you spent hours trying to complete the final level.
Alternatively was there ever a board game you and your friends or family used to over play? Something like Monopoly or Cluedo it can be anything.
Something like this can be entertaining when you hold a games evening or party in your man cave, play with all your friends as a cheap night in.
#5. A Projector Or Speakers
Both of these devices can create a unique atmosphere in your man cave, if you want to hold a party with a few friends round but aren't a fan of cleaning up or making your house messy; man caves are ideal for gatherings of friends for a sizeable party depending on the size of space.
If you wanted to hold a party, then speakers are a necessity to play music, play music from you and your friends past or listen to a band you are all interested in.
Speakers can even be used when your using your man cave for personal use, if you're watching a film why not connect your speakers to your TV and create a private home cinema surround sound system.
Use a projector to increase your cinematic experience, they can be purchased for relatively cheap and can be better for viewing as opposed to a tv.
Project your film or television programme onto the largest wall in the room, and try to project onto a wall that doesn't have a lot of wall decor.
We liked this projector below.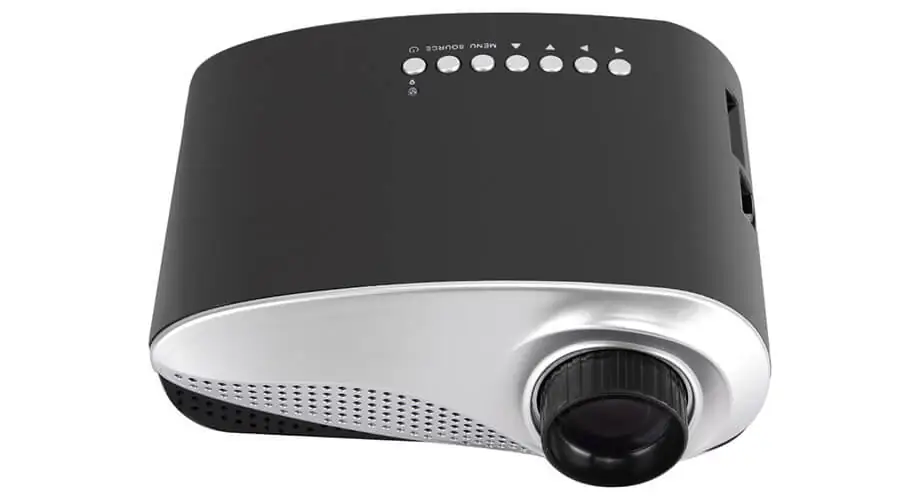 Tomptop
Summary
So a man cave can be used for multiple purposes, and for men or women. As a surprise why not create your wife a "she shed".
There a lot of ways you can design your man cave and a lot of people invest in them as they are so popular for personal space. However, a lot of individuals who invest in loft conversions in Milton Keynes also use the space for extra bedrooms or playrooms for their children, there are so many uses.
We hope this article was informative and was successful in inspiring you with ideas to add to or invest in for your personal space and you are happy with your newly designed man cave.