It's important that leading up to this time of year, you take into consideration some home preparation tips to brace yourself, as well as your property for the harsh Winter ahead.
Why Do You Need Home Preparation Tips?
Unfortunately here in the UK, it's not uncommon for us to fall victim to some seriously horrible weather. Strong winds, heavy rains and at some points of the year even snow and ice. At the beginning of this year, we all fell victim to the big freeze, it stopped most peoples everyday lives for a number of days. Roads were absolute chaos with countless cars spinning out, people weren't able to get to work and it was a nightmare. Approaching the end of this year and moving into next year, it wouldn't be very unlikely for this to happen again.
However, the one thing that homeowners forget to take care of during this weather is their properties. The external shell of our homes take all the battering and beating from the elements when they're this harsh. If you don't take precautionary measures before this weather hits, you could fall subject to things like leaks which is not ideal. If you are wondering how you can prepare your property for Winter weather this year, then keep reading! We have devised a list of precautionary methods you can do in order to prepare your home for winter weather.
Get Your Boiler Checked
This is one of the most important things you should do at this time of year. Your boiler is responsible for a lot more things in your home than you probably first anticipated. If your boiler goes on the blink during the winter it can be a huge issue, not only will you not have access to hot water, but you will also have no central heating throughout your entire house.
This is dangerous, especially for the elderly. Sadly, there have been a few cases of elderly people becoming extremely ill, or even dying due to boiler breakdowns. As they are less mobile they can't get to the phone to call anyone and have no way of heating their house. Please ensure that if you have any elderly family or friends during this winter that you check on them and ensure that they have had a recent boiler check.
Plumbers are also extremely busy at this time of year. Carrying out boiler inspections, maintenance and installations, you should try and get your slot as soon as possible to avoid boiler breakdown before a gas engineer has a chance to get there.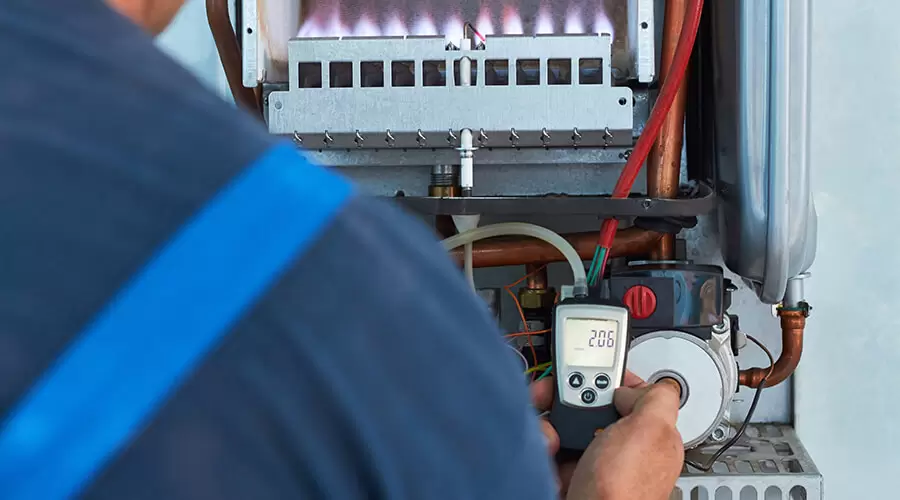 Clear Gutters And Drains
As your gutters and drainage systems are external and out of the way, the likelihood is they're the last thing you would think about. Although they are extremely important, and leaving them clogged up and dirty can seriously damage your home.
Guttering and drainage systems are responsible for the water flow leaving your home. It also is responsible for the drainage of things such as rainwater from the roof of your house. As they're on your roof, they often come into contact with rodents, birds and a lot of debris. During this time of year, as you've probably noticed outside is all of the leaves falling off of the trees. If these get into your guttering, they can clog them up, combined with things like moss and general dirt. Once the blockage is big enough, the pressure will build up until it bursts an causes a leak. In the case of this, you have a severe problem. The water can leak and seep down the roof and walls of your home. Water damage works fast and can have a devastating effect on your home, inducing the growth of mould, damp and even breaking down the foundations of your home. We often aim to avoid this when building our loft conversions Buckingham, so we recommend checking your drainage systems.
Protect Your Pipes
As a lot of your pipework is external as well as being inside your property, they are exposed to the elements. During the freezing weather, it becomes so easy for your pipes to freeze up, just the same as your guttering if that happens it can cause serious issues in your home.
Water is continuously running through your external pipework from things like your sinks and boiler. Due to the constant running of water, it can become frozen stuck in the pipes. If this is left the pressure will build up and the pipe will eventually crack or burst. This can happen in your home and cause a leak. As plumbers are often extremely busy this time of year, it can be challenging to find someone who can stop this situation as soon as possible. As water damage can start to destroy your home bit by bit within a matter of hours, it's important that you address this, check out the effects of water damage here and how to prevent it.
You can have a plumber insulate your pipes or do it yourself. Pipe insulation is affordable and requires the simple procedure of wrapping it around your homes outer pipes.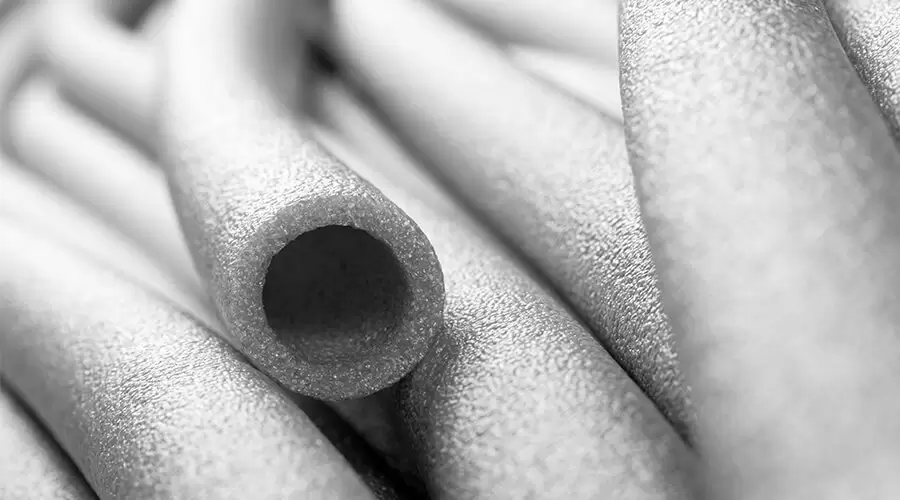 Install Home Insulation
Central heating is designed to spread heat throughout your home evenly, through radiators and underfloor heating. It's great if you can do this, although if your home has no insulation, it's pointless and will be wasting your money. Without insulation, it becomes difficult for your home to retain any of the heat being given out by your heater.
Check that you have cavity wall insulation throughout your home, if you don't then you could be losing a lot of money on your energy bills and not feeling the full effect of your central heating system. Another way to successfully heat your home is through your loft. Heat often rises, so if a lot of the heat in your property is going to your uninsulated loft, it's going to let it out very quickly. Insulate your loft to prevent this happening, it's affordable and can save you at least £145 on your energy bills each year.
Prepare Your Home For Winter!
Using these top tips, your home will be a cosy warm place this winter and will not end up costing you anything extra on your bills! It's important to take these top tips in mind and attempt to incorporate these into your own property; it can be difficult as well as stressful when things go wrong just before the festive season.
For information on loft conversions Milton Keynes, please do not hesitate to contact a member of our team today! We hope that this article was helpful, if it was then why not share on social media?