Book A Tour Around Our Showroom!
Contact the team to arrange a quote and then personalise your loft by visiting our showroom.
Our New Showroom Tour
There are many elements of your loft conversion that can be personalised to your home and style preferences, from the external cladding to the window design. When taking a showroom tour, you can begin to visualise your new home addition in terms of size, shape and products incorporated into the conversion.
Customising Your Loft
Our team will take you around the showroom to give you a better idea of how you can customise your space through external and internal features, giving you a real feel of the endless possibilities available when designing your new space. You can also see case studies of the following:
Flat roof dormer
Hip-To Gable conversion
Velux loft
Bespoke bathrooms
Fitted wardrobes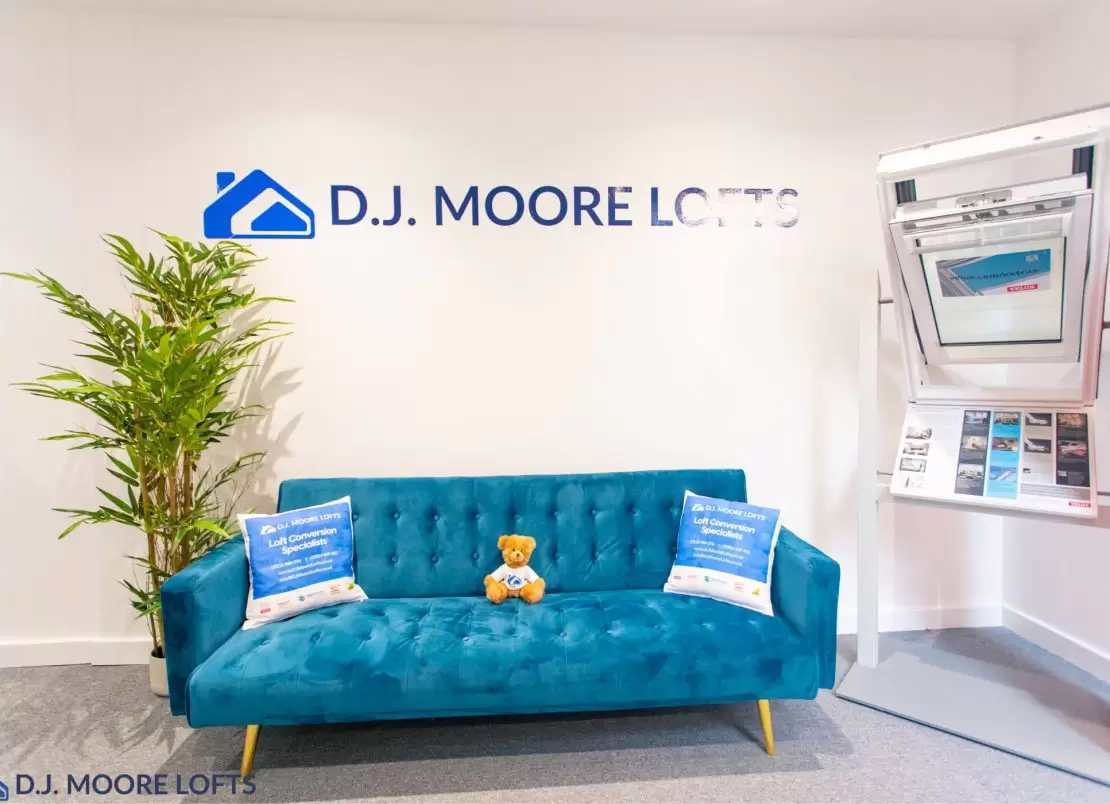 Step Foot Inside a Loft Conversion
Inside our showroom, we have constructed a flat roof dormer and also incorporated a pitch roof dormer to give you a feel of the different conversion styles that can be installed onto your home. Through this, you can get a better understanding of the space that is provided when choosing different loft conversion styles.
What Is Included in Our Showroom?
The aim of our showroom is to help you piece together your dream loft conversion, so you can see a range of products and designs that are available when working with DJ Moore Lofts. Included in our showroom is as follows:
Velux windows and blinds
Bespoke wardrobe range
Drawer range
Fully plastered area
TV to showcase work
MK04 Solar Integra® window
Hard plank cladding styles
Plain tiles
View Our Recent Projects
A TV has also been installed into our showroom, which has preloaded case studies and ongoing plans to give you a good idea about the diverse and wide range of customisable features. Here, you can visualise your loft conversion through examples of previous projects our team have worked on, along with ongoing projects and plans.
Join Us in Our Virtual Showroom
If you would like to see what our team can achieve, as well as your options when it comes to designing your loft conversion, then we can arrange for a tour in our virtual showroom. The DJ Moore Lofts team are more than happy to discuss:
Colour options for cladding
Internal designs such as bespoke fitted wardrobes
Roof styles
Maximising space
Plumbing for new bathrooms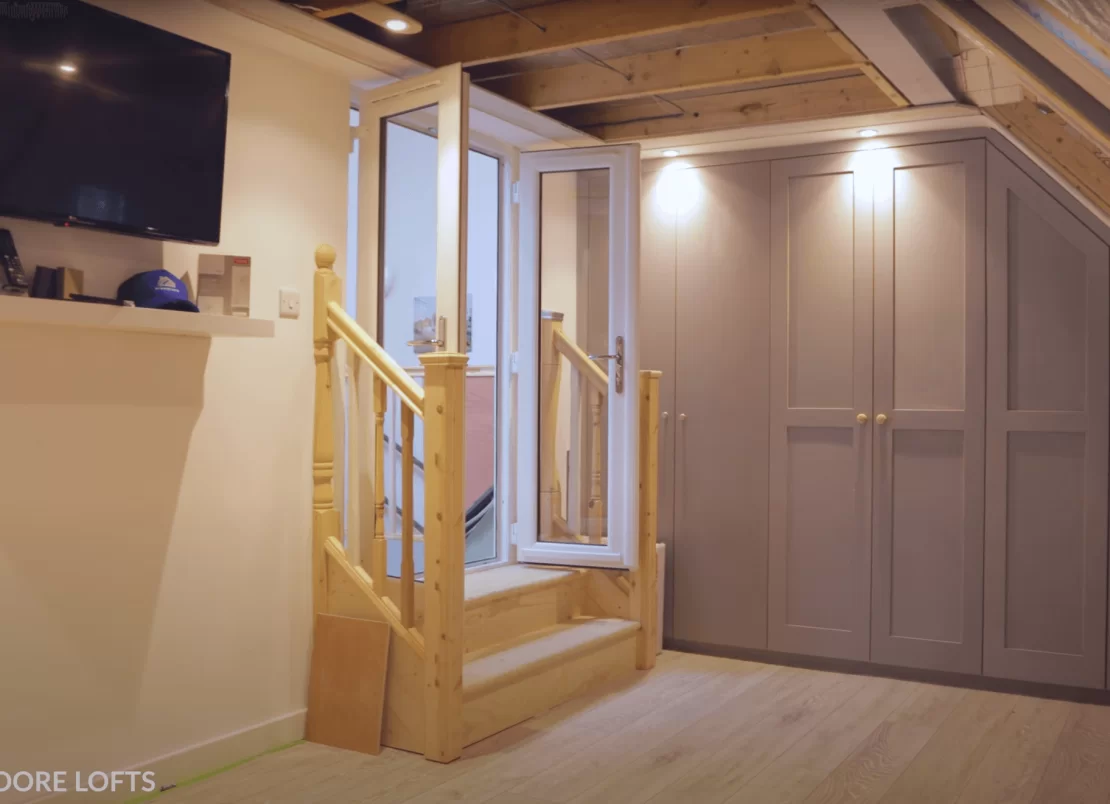 Arrange a Tour With DJ Moore Lofts
To organise a tour in our showroom, all you will need to do is contact the team to arrange a quote for your loft conversion. Our team will then arrange a time and date best suited to you to visit our showroom located in Bedford or for a virtual tour.