Leading Roof Window Supplier
For over 70 years, VELUX® has been modernising loft conversions through designing innovative roof windows. Offering a generous section of roof windows to suit any loft conversion type, all products provided by VELUX® have been tried, tested and guaranteed!
Add Smart Indoor Climate Controls
1800+ Blind Colour Variations
Noise Reducing Glazing Options
Range of Sizes and Colour Options
Improve Ventilation & Healthier Living
Electric / Solar Remote Control Options
Enhance Daylight In Your Loft Conversion
DJ Moore Lofts are fully certified to install all models in the VELUX® range. The team are incredibly knowledgeable, allowing them to guide you through each type and recommend the best windows to get the most out of your loft conversion. Styles range from a simple single window to a fantastic Cabrio balcony.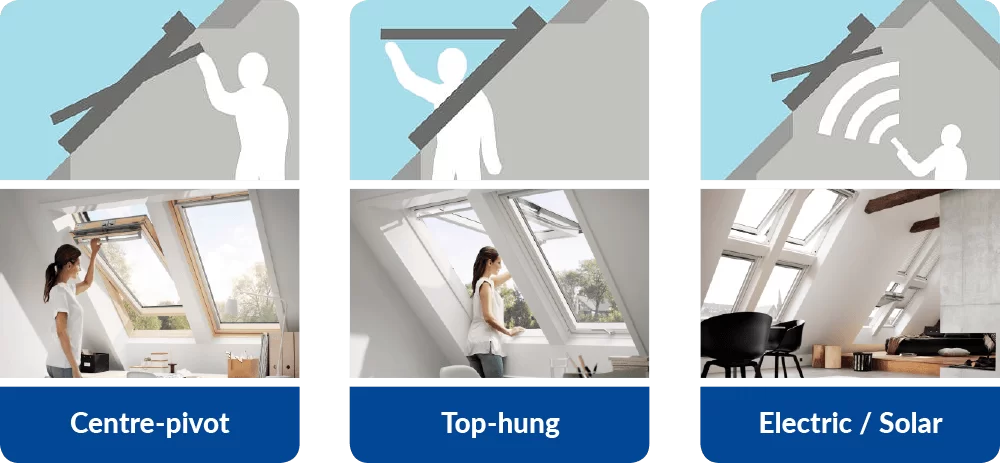 Upgrade Your Home With VELUX® Active Indoor Smart Controller
The VELUX® Active Indoor Smart Controller is ideal for those hoping to modernise their home through smart technology. Using sensors and remote-operated features, products can be customised to meet your needs. Windows can automatically close when it rains, improve ventilation during humid temperatures and many more!
Healthier Indoor Climate
Control Via Your Phone
Sensor-Based Ventilation
Smart Heat Protection
Voice Control Assistance
Easy Setup & Installation
Examples Of Our Velux Installations