What Is Velux
As one of the leading providers of roof windows in the UK and Ireland,
VELUX has over 70 years of experience providing customers with enhanced living environments. As specialists in their fields, ranges available continue to innovate and develop as the world of technology grows; many components can now be automated. Styles vary based on requirements to ensure that customers can make the most out of their investment.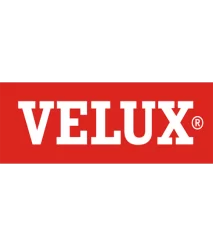 Benefits Of VELUX Windows
Improved Natural Light
VELUX windows utilise larger glazing without having to extend the frame size, which means that homeowners can enjoy improved natural lighting without having to compromise roof space.
Climate Control
Depending on the range you opt for, many VELUX windows offer sunscreen benefits which are ideal for improving the ventilation in rooms; therefore, balancing the climate.
Range of Styles
As briefly mentioned, VELUX windows are available in a plethora of styles, colours and shapes. From a simple roof window to the VELUX INTEGRA® electric and solar roof windows, you'll never be short for choice.
What The VELUX Accreditation Means
As fully certified VELUX installers, DJ Moore Lofts promise customers windows that are the very best on the market. All installers undergo regular quality checks and skill assessments to ensure that their results remain of the highest standard. The VELUX values remain at the heart of all projects; these are commitment, mutual respect, improvement, local initiatives and thoroughness.