Attic Conversion Additional Services
Here at DJ Moore Lofts, we want to ensure that your attic conversion in Milton Keynes runs smoothly by providing you with all of the services you may require. Our professional and experienced plumbers, designers and decorators can bring your vision to life without you having to lift a finger. From start to finish, our team will project manage your conversion, ensuring that every installation and service is tailored to your requirements. Take a look at the other services that can be included in your package.
Why Choose DJ Moore Lofts?
Having had experience providing loft conversions for many clients over the years, the DJ Moore Lofts team have become well known in the industry for our high-quality, well designed and award-winning loft conversion. Our team have won awards for the best Velux loft conversion of the year, along with many others.
Plumbing Services
If you plan to have an ensuite incorporated into your loft conversion, then our plumbing services in Milton Keynes are perfect for establishing a seamless conversion built around your design and requirements.
Gas Safe Registered
Ensuring you have the safest experience and can enjoy your home addition knowing our team are safety-approved.
Fixed Price Quotes
There are no hidden fees in our quotes, and additional features can be added to your package during your project.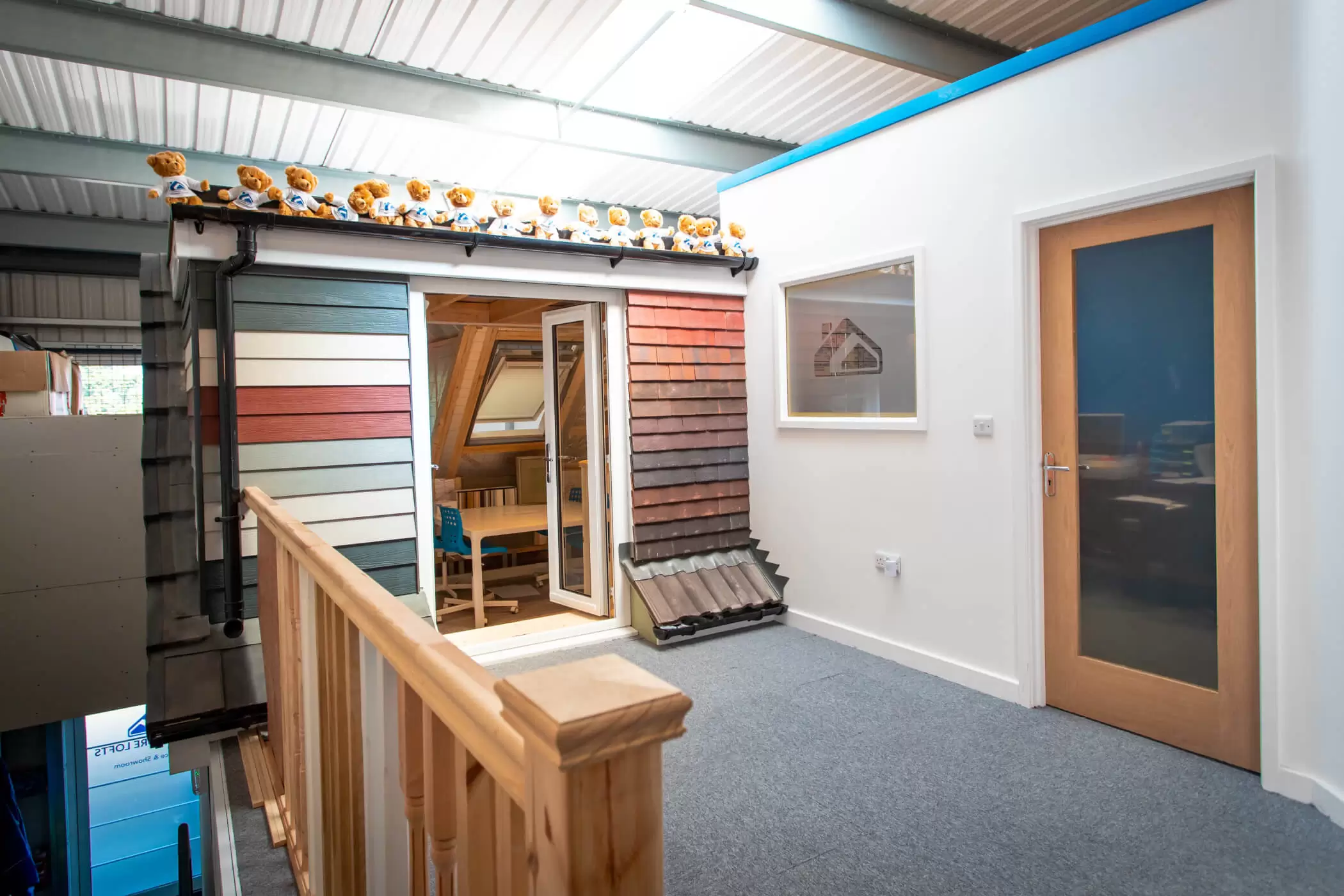 Explore Our Loft Conversion Showroom!
Whether you have a design in mind that you would like to implement, or you would like to find out more about your range of options, why not come and visit our showroom? If you have not found the perfect loft conversion showroom in Milton Keynes to answer all your questions, then you can find friendly and experienced designers waiting for you to visit our showroom located in Bedford.
Inside our showroom, you can find a host of design ideas and solutions, such as Velux windows, wardrobes, cladding, and so much more. Head on down to our showroom or contact the team to find out more and book a consultation.
Customer Testimonial
" DJ Moore Lofts have managed to turn our loft into a fabulous guest room. They were very tidy and went out of their way to make the job run smoothly. We are extremely grateful for Daniel and his team's work."
Milton Keynes
"I am very pleased with my DJ Moore Loft. It all went smoothly and it was a very professional service. The contractors were very experienced and were very courteous and respectful of the rest of the house and my family during the work. Not ever having a loft conversion previously I was anxious about the whole process but I can honestly say that I needn't have worried and have no reason not to recommend them to others."
Mr & Mrs Law Milton Keynes
Frequently Asked Questions