Attic Conversion Additional Services
When planning your project, we understand that it can be stressful trying to organise multiple tradespeople to complete tasks on time for a quick process. This is why, when working with DJ Moore Lofts for attic conversions in St Albans, you have the opportunity to incorporate a range of additional services to make your project run smoothly and minimise delays. Take a look at the services that we can provide when working on your loft conversion:
Why Choose DJ Moore Lofts?
With many years of experience working with clients to transform their homes, we are thrilled to have become one of the leading specialists in the area, receiving many 5 star reviews. This has all been down to the exceptionally hard work and dedication of our team, who share the commitment to striving for perfection.
Quick Turnaround Times
Any construction work on your home can be disruptive, so we strive to turnaround your project quickly, often within 5 weeks.
Five-Year Guarantee
All of our loft conversions come alongside a five-year guarantee as standard, giving you that extra reassurance.
Fixed Price Quotes
We take an honest approach to loft conversion contracts, offering online fixed price quotes with no hidden fees.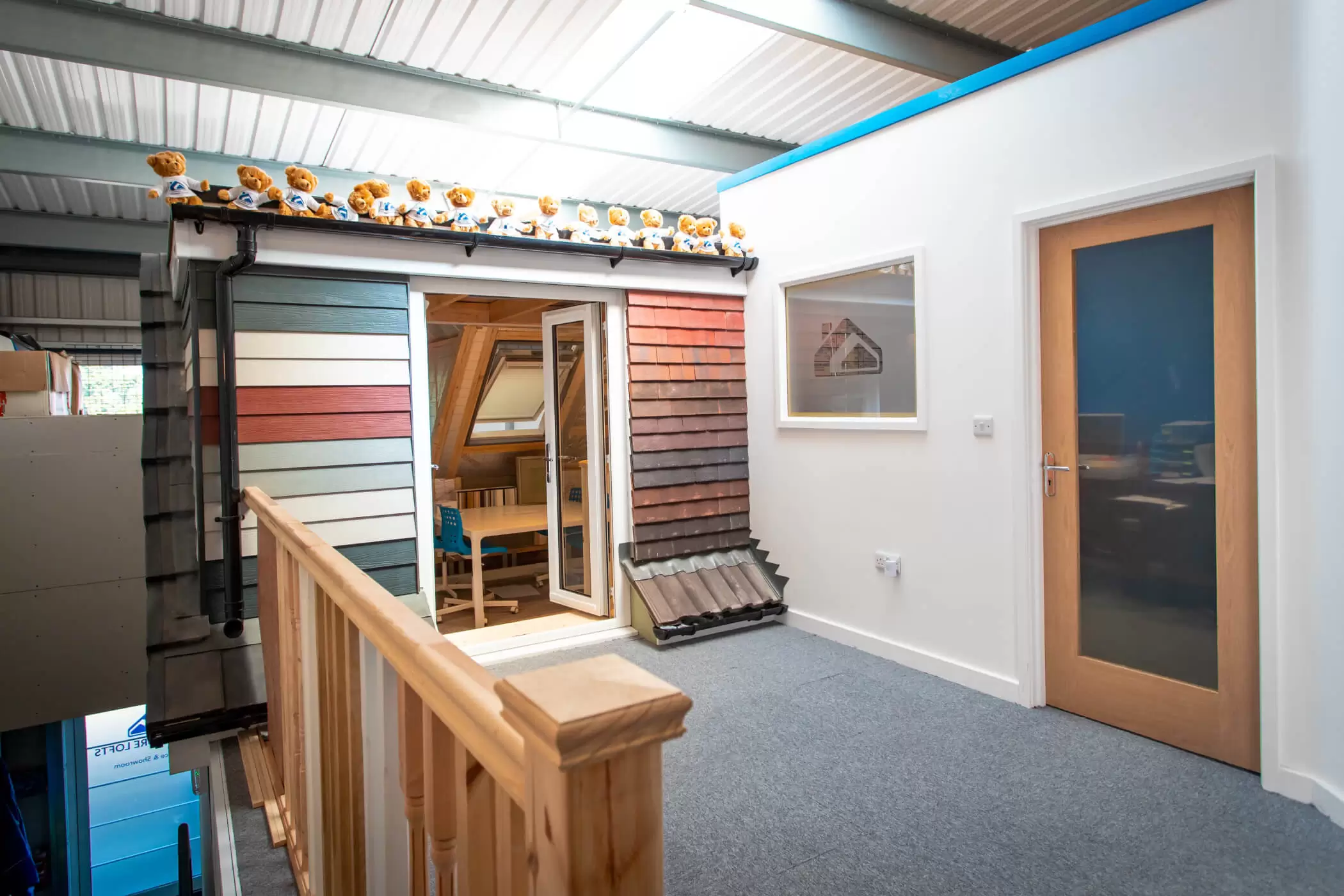 Explore Our Loft Conversion Showroom!
Need some advice? Why not consider visiting a loft conversion showroom in St Albans? Our experienced team can help you to piece together some ideas for your loft conversion, including the array of colours and materials that can be used on the exterior of your conversion to match your properties aesthetics. You can also see how a dormer loft conversion will look, giving you an idea of the space that can be introduced into your home.
If you need some inspiration for your interior design, you can also find our wardrobe and drawer ranges. Our friendly team will be more than happy to take you through the styles and additional features that you can utilise, also discussing our past projects to give you an idea of what can be achieved with your conversion.
Sharing Fantastic Feedback
Customer Testimonial
"We wanted to create a bigger space within our loft, it was only small and we couldn't use any of it. We went to DJ Moore in Aylesbury, and they knew exactly what to do. Our loft is now spacious, and now the kids can go up there, with me knowing that they are safe."
St Albans
"Would like to thank DJ Moore for their amazing work with my loft conversion, I chose Dormer to improve the space, and I was well and truly shocked by the results, excellent results."
Cailyn Miller St Albans