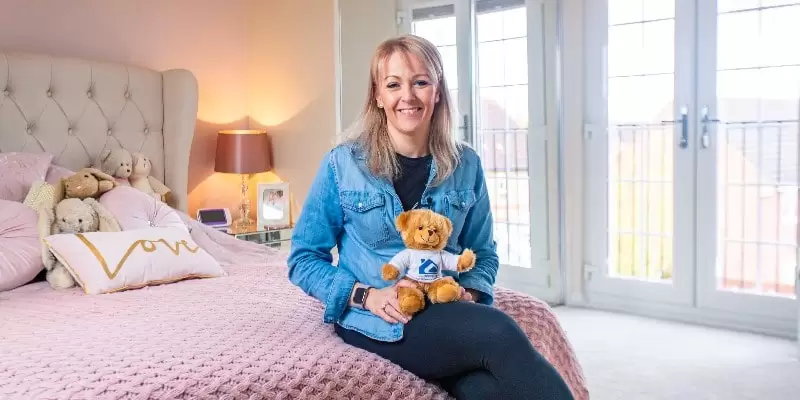 Flat Roof Rear Dormer
Loft Type: Dormer Conversion
About The Project
Here we have another fantastic example of how a loft conversion in Bedford and the surrounding areas can change your home for the better. Originally, our clients were looking to add two extra bedrooms, but during the build, once the dormer and structure were created, they loved the space so much they decided to change the space into a master bedroom for themselves.
What We Did:
We have built a fantastic dormer conversion and created the large space needed for the client to access the area, and even with a large bed incorporated into the room, it is still super spacious thanks to the flat roof rear dormer. As well as the flat roof dormer, we installed a Juliet balcony with French doors to create an eye-catching feature onto the space that also has the benefit of natural light and ventilation. Adding to this natural lighting, we also installed three MK06 Velux roof windows.
The ensuite bathroom is stunning and has been completed by the clients as they wanted to finish this part in their own time and pace. To lend them a helping hand, we first plumbed and plastered the area, then left the space ready for them to finish. The clients have done an amazing job, and the results are absolutely beautiful.
The area was so large it meant that we also had the space to create a large dressing area/room. For this space, we fully built a custom wardrobe to suit the rooms aesthetics while also providing our client with maximum storage.
We were able to install the stairs straight up and over the existing set, which meant that the client didn't lose any first-floor space. The benefit of this means that the new stairs look as though they part of the existing staircase design.
Check out what our happy client had to say about their conversion in their video testimonial! And don't forget to like and share on social media channels.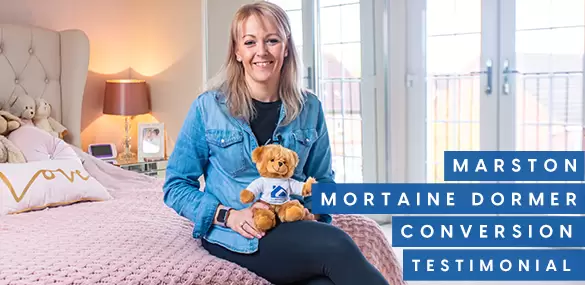 What The Client Said
"We opted for DJ Moore as we had quite a lot of recommendations for them. We started around August time, and it was such a smooth sailing process; apart from us keep changing our minds and the team were absolutely fantastic. I absolutely love the bedroom, and the bathroom is my favourite with the roll-top bath. We cant recommend DJ Moore Lofts enough, they were absolutely fantastic. A WhatsApp group was set up so that everyone knew what was going on."
John Doe May 2021
Pictures Of The Finished Project