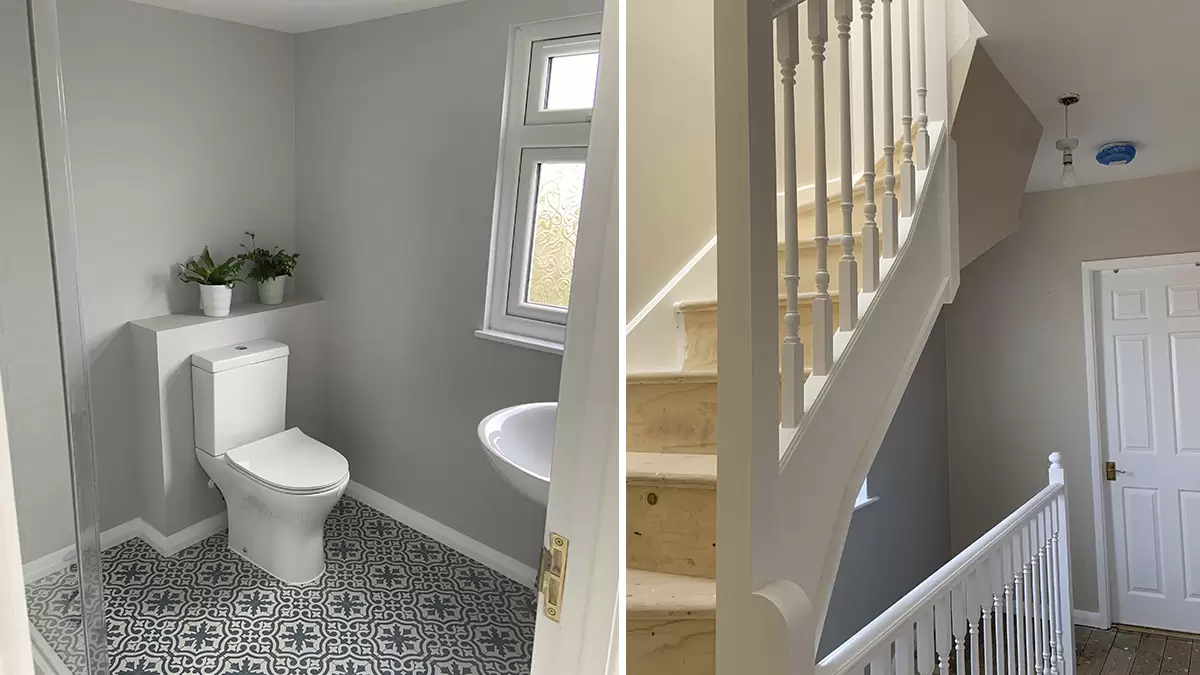 Dormer Conversion, Aylesbury
Loft Type: Dormer Loft

Area: Aylesbury

Duration: 5 Weeks
About The Project
The DJ Moore Lofts team built this lovely Dormer Loft Conversion for a family in Aylesbury who were looking for a way to gain extra space in their home.
The client was initially interested in a Velux loft conversion. However, once we had shown them the impact on the current box room that creating the staircase would inflict, we suggested the benefits of a Dormer Loft Conversion. Highlighting the extra space this type of loft conversion would give them without diminishing the existing rooms, the client decided to go ahead with the Dormer design.
What We Did:
Choosing the Dormer design enabled us to take up minimal space in the clients smaller bedroom while simultaneously gaining a more significant conversion, complete with an en-suite. After seeing the plans we had designed, the family were excited for the project to be completed, so the DJ Moore Lofts team got straight to work. Proceeding as planned, the full conversion was complete in just five weeks!
The Dormer conversion was fitted with two UPVC windows, allowing plenty of natural light to be let in, along with three MK04 Velux windows. The team also installed bespoke fitted wardrobes in the loft space for the clients, giving a sleek and seamless finish to the new bedroom.
As you can see by viewing the photos in the gallery below, this is a fantastic example of the benefits a dormer loft conversion can offer to a semi-detached house. The family were also able to gain the much needed fourth bedroom in their house with minimal cost impact compared to moving home, as well as a much quicker process! The family were so pleased with their loft conversion that they left us a very kind review, too! If you are interested in a Dormer Loft Conversion, contact us today to see how we can help you!
Mrs Cherry
"Great communication, professional, no pressure selling, trustworthy, friendly, hard working, organised, kept to time scale and saved us money with other suppliers. The whole team that worked on our dormer conversion were fantastic and a pleasure to have around, and very little disruption to daily life."
John Doe September 2019
Pictures Throughout The Project