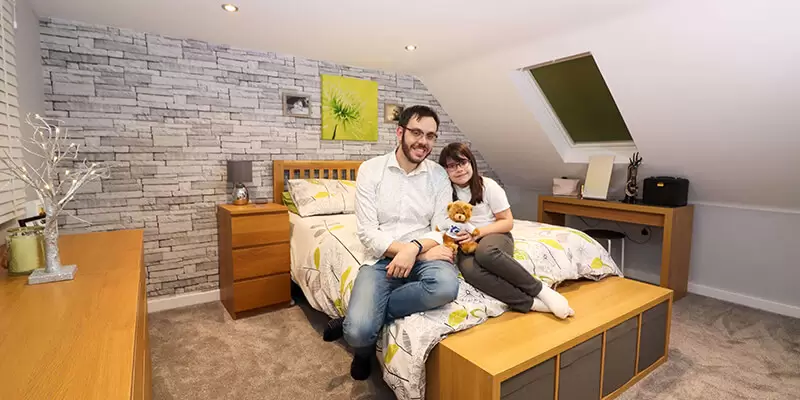 Velux Conversion
Loft Type: Dormer Loft
Area: Rushden
Duration: 4 Weeks
About The Project
We were recently appointed to complete this beautiful Dormer Conversion for a lovely family in Rushden. The family were living in a new build home constructed in a timber frame. Due to the nature of the material, this made the conversion structurally a little more complicated than the majority of our work, but was nothing we hadn't handled before! The team were excited to get started!
What We Did:
With the help of our design and planning team, we effectively planned a way to install the steel necessary for the conversion without any disruption to the rooms below the loft space. Once the steel was installed, we were able to get going with our usual process of converting the loft space.
For this project, we constructed a dormer loft conversion, finished with the increasingly popular iron-grey cladding complete with three UPVC dormer windows. As well as this, we also installed three Mk06 Velux windows to the front roof.
In their newly converted loft, the client was originally planning for a master bedroom and an en-suite. However, having converted very similar properties previously, we were confident there was room for a dressing area as well. The client was thrilled to hear this and went ahead with the idea!
The build was completed within just four weeks, and our clients were able to begin decorating and personalising their new space straight away! We believe our hard-working clients had it completed and were living in the new space within six weeks of us beginning the conversion!
The clients were delighted with the new space, and we can see why! The new space looks fantastic in the finished photos! We also had a great video testimonial from the happy family!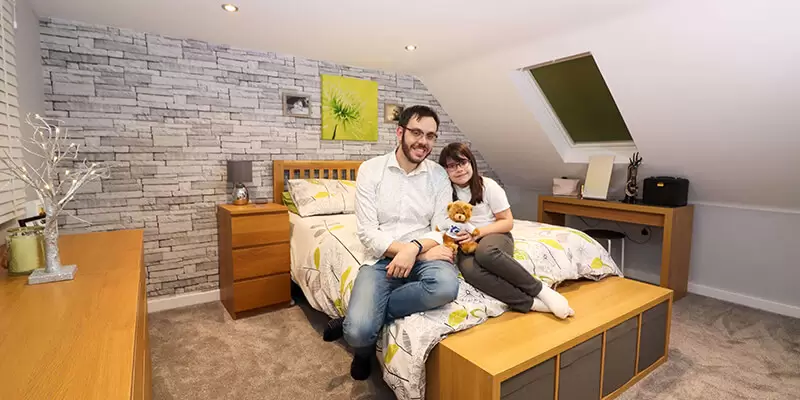 What The Client Said
" I would recommend DJ Moore Lofts. From start to finish, it was seamless. It was like we were in control but without needing to know anything. We were totally kept informed, and it was like having a team working for you and knowing what we wanted was always best practiced! "
John Doe December 2019
Pictures Throughout The Project