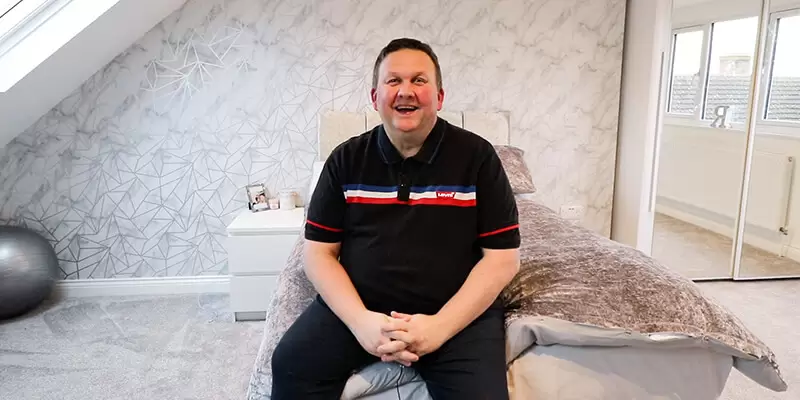 Dormer Loft Conversion
Loft Type: Dormer Loft

Area: Wootton

Duration: 6 Weeks
About The Project
DJ Moore Lofts recently completed a project for a homeowner in need of more space in their home due to their growing family. Using our expertise, we decided that a dormer loft conversion was the perfect route for the client to accommodate the space they needed. A consultation was conducted with the client and their home, and we were amazed at the space we had to work with.
What We Did:
Located in Wootton, Bedfordshire, this property gave us the perfect canvas to showcase the space a loft conversion can create, especially for this growing family.
The family contacted DJ Moore Lofts through a recommendation from a previous client who lived in the same village, of which we completed a lovely loft conversion. The homeowners approached us with the idea of gaining an extra bedroom through a loft conversion for their daughter. In order to reach all the customer requirements, we worked closely alongside the family to ensure they received everything they wanted from the loft conversion.
Our fantastic team began the construction process by getting all the structural works completed. This was done within a two week period and included building a rear flat dormer and getting all the steelworks completed. Furthermore, the team completed all the joist works and fitted brand new 3 MK04 Velux roof windows to let plenty of light into the new bedroom.
Once the team completed all the structural works, the new space was completely opened up to reveal a fantastic area which showed the client exactly what they had to work with. The new large area helped the clients to understand what type of room they could incorporate, and finally come to a decision on the design. The clients decided on the final layout of their room, and the team began to bring the design to life; this included specific electrical points and even a bathroom layout and design.
The team initiated the insulation and plasterboarding stage, and carried on completing cladding work to the outside of the property. The dormer loft was completed in 6 weeks, which was in record time for the type of build conducted.
The client was ecstatic with the new space DJ Moore Lofts created for them. The previous unused, dark and dreary space had now been transformed into a modern and light master bedroom. The comparison between the two is astonishing! This extra room was a complete hit, and the client has recommended the team to friends and family. We have recently started another property on the same road, which was achieved through the recommendation of the Manyweathers family.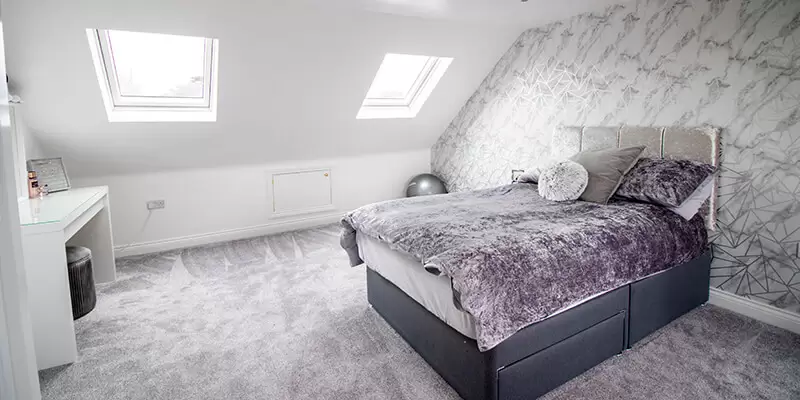 What The Client Said
" We are honestly astonished at the amount of space the DJ Moore Lofts team have managed to create for us. This loft conversion has changed our lives, giving our teenage daughter the independence and space she needed! They have brought our design we had in our head into reality and we can't thank them enough!"
John Doe February 2020
Pictures Throughout The Project