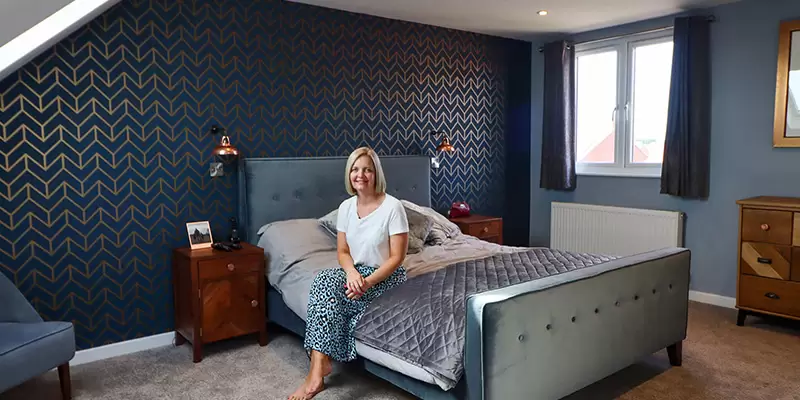 Rear Flat Roof Dormer
Loft Type: Dormer Conversion
Area: Bedford
Duration: 4 Weeks
About The Project
Our latest project was for a family who had been recommended DJ Moore Lofts by a previous client, who also had a loft conversion in Bedford completed by us six months prior. Their property was the same style, on the same road. The homeowners wanted to make their loft space as big as possible, opting for a Dormer Conversion to achieve their vision.
What We Did:
To accommodate to their preferences, we suggested and designed a rear flat roof dormer.
Our team transformed the loft space into a large master bedroom with a dressing area and a stunning en-suite bathroom to complement.
Although the loft was already spacious, the rear-flat dormer provided an enhanced floor-plan, making the area more useable. The windows were already considerably larger than a conventional loft, allowing the space to have plenty of light and ventilation. We recommended steeping the dormer in one of the wall plates, as this would help avoid an overpowering on the roofline.
We installed a total of three MK06 GGL Top Hung Velux Windows, along with three additional UPVC Dormer Windows into the iron-grey cladding dormer. The stairs worked perfectly over the existing loft and were in keeping with the landing in the house. This enabled the conversion to flow seamlessly with the landing area, allowing plenty of space for extra dressing tables.
Overall this project took 5 weeks to complete including some extra work requested by the clients for their kitchen; which included knocking down a load-bearing wall out and replastering the kitchen.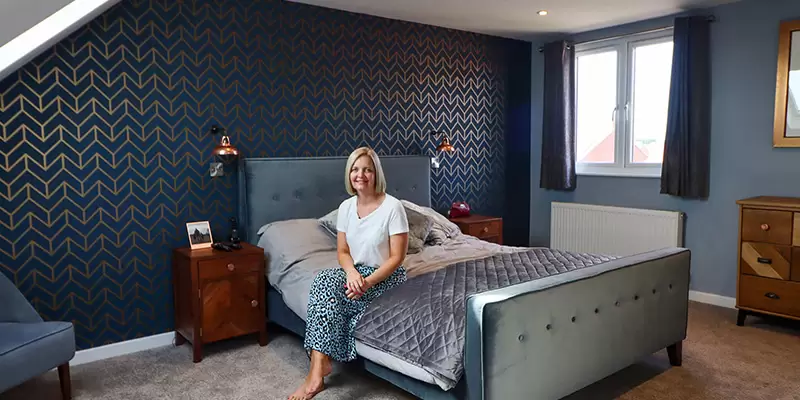 Mrs Grove
"Where do we start? Absolutely fantastic service from start to finish. We were recommended to DJ Moore Lofts when we decided we wanted a bigger master bedroom and additional bathroom and it was the best decision we ever made!
We could not be happier with the end results, stunning work from the guys! Thanks so much guys! "
Mrs Grove 13th August 2019
Pictures Throughout The Project