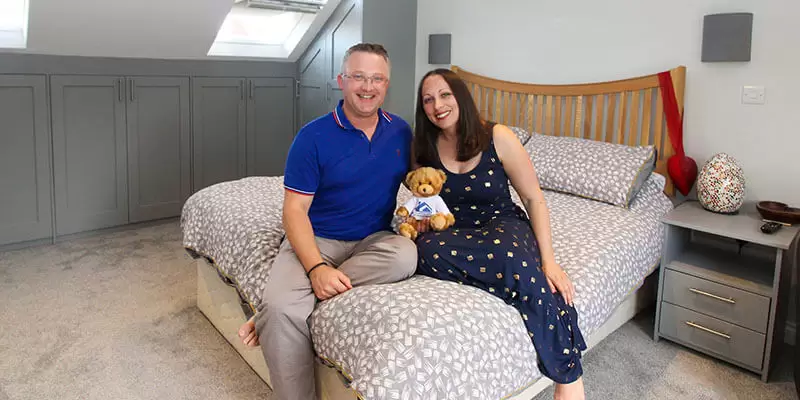 Flat Roof Dormer Loft Conversion
Loft Type: Dormer Loft
Area: Bedford
Duration: 3 Weeks
About The Project
We have completed this conversion for a lovely family in Bromham, who were in need of more space. Our team handled all the designs and permissions for a Flat Roof Dormer Conversion, in order to create a large master bedroom and a decent-sized ensuite.
What We Did:
We started the build, and within two weeks, the structural stage was complete. This then enabled us to complete all the first fix plumbing and electrical works. Once this was done, we could then crack on with all the insulation to comply with current building regs. Following this, we started the plaster boarding ready for our plasterer to finish off the next week.
We fitted a double winder set of stairs up over the existing stairs, which matched perfectly. We then also installed the Velux window central to the stairs, providing plenty of light and successfully made the existing landing even look bigger.
Once the loft was plastered and completed, we were asked to build some bespoke fitted wardrobes to the sloping area of the room to maximise storage and space. George, our 2nd fix carpenter built these from scratch and even built some matching bedside tables.
We then had our painter fully paint them in beautiful slate grey, and the client was thrilled with the size and space these gave. They really do add a special and bespoke touch to the loft!
Pictures Throughout The Project