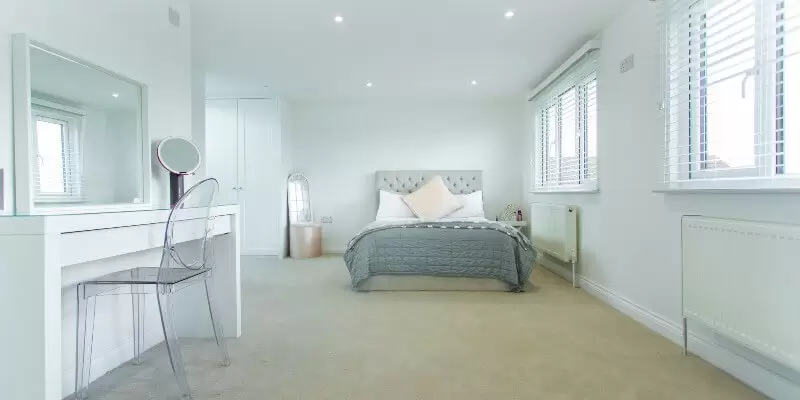 Dormer Conversion, Wooton
Loft Type: Dormer Loft Conversion
Area: Wootton, Northamptonshire
About The Project:
Here in Wootton, Northampton, our experts created another stunning example of a dormer conversion; however, this one is slightly different, as the loft was a great size to start with! The brief was simple; to convert the loft into a master bedroom with an ensuite, creating a large usable space that our client's daughter could call her own.
What We Did:
To begin this project, we chose the option of stepping in the dormer from the wall plate. This not only provided far more functional space but also meant that the dormer was not as big and bulky as it would typically be, improving aesthetics on the exterior of the property. Our clients loved the idea of finishing their conversion with a modern grey colour palette, so we also ensured that even the windows, fascia and gutter all matched.
As with all of our projects, we ensured that this build was finished to a high-quality standard and that it gave the client exactly what they were looking for. The ensuite provides a luxury feel with full tiling and extra LED mood lighting in the soap box and underneath the vanity unit. Although there was little space to install a large window in front of the apex, we compromised by adding the smallest window available from VELUX, helping to maximise ventilation and natural lighting, creating the illusion of a bigger space.
The main room is an excellent size and even has its own dressing area with fully fitted wardrobes, thanks to George, and a perfectly centrally placed window too! The stairs feed up over the existing ones, and we added some extra details at the client's request, including replacing existing handrails and newel caps with oak, along with adding LED lighting to the new loft stairs. We don't often do this, but we love the extra wow this can give, and it acts as an excellent stair light.
It's amazing to think that with a build of 8 weeks, you can create something so special! We transformed that dark, unusual space into a bright, airy, luxury master bedroom and ensuite, adding fantastic opportunities to the house and value. Our clients were over the moon and even left us another glowing reference on Trustpilot, which you can see below.
To book a survey or request a free price guide quote, please do not hesitate to get in touch with our team. Not only do we cover projects in Northampton, but we also specialise in loft conversions in Milton Keynes, Bedford, Luton and many other areas.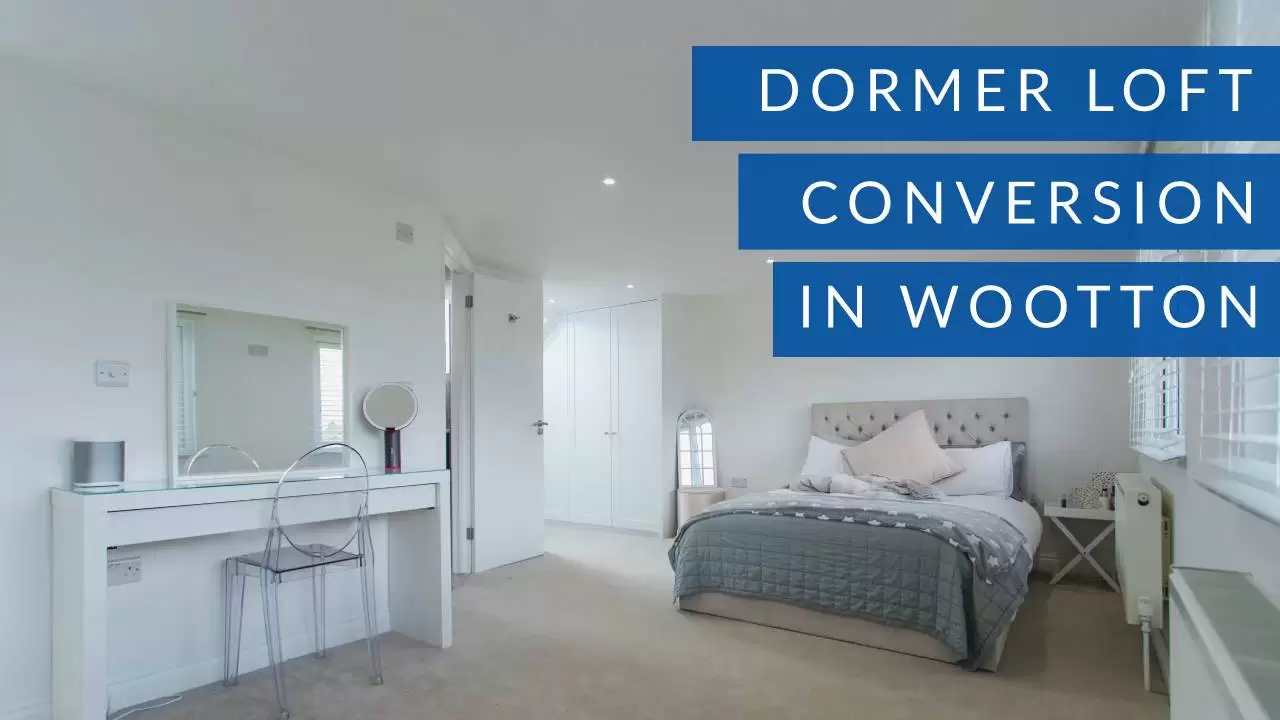 What Our Client Said:
"We are absolutely delighted with our loft conversion!"
"Dan and the entire team were superb all the way through the project and the team onsite were an absolute pleasure to work with at all times. The guys were always helpful, clean, tidy, professional and super friendly. Really outstanding."
"We would have no hesitation whatsoever in recommending DJ Moore Lofts to anyone considering a project, they are true experts in their field and were proactive and helpful at every stage of the build."
"We have gained a fantastic room and so much space and wish we had done it years ago!!!"
"Thanks again Dan and team."
Wayne & Varinder

John Doe February 2023