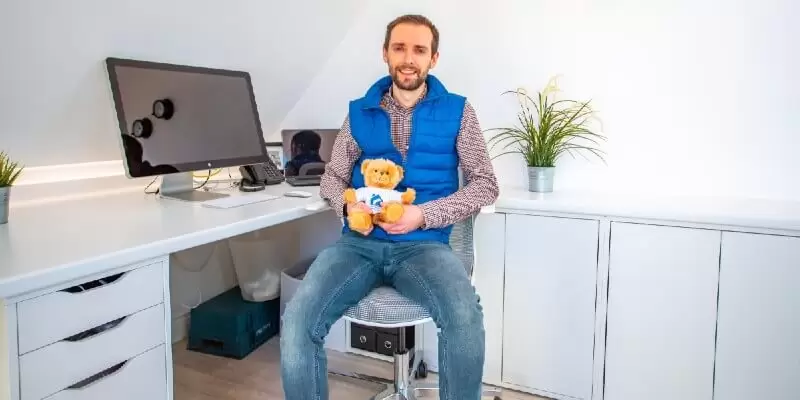 Velux Loft Conversion
Loft Type: Garage Loft Space
About The Project
For this fantastic project, we created a stunning little home office in our client's detached garage. Our client was looking to build a home office and wanted to create the perfect space where he could work from the comfort of his home to avoid having to have an office elsewhere.
What We Did:
To begin the project, we met with our client to discuss the various options he could consider, along with the price and our ideas for the space. From here, we pieced together a design and worked with the client to build this beautiful office just in time for Christmas, ready for him to begin using in the new year.
To complete the office, we installed two top hung Velux windows to ensure that the space remained nice and bright, along with a wonderful oak barn door. By far, our favourite part of this project is the amazing solid oak stairs that we fitted to the side of the garage for access to the loft above the garage.
Our client, Chris, was amazed at the space we were able to create and even recorded a video testimonial for us, which we have added below!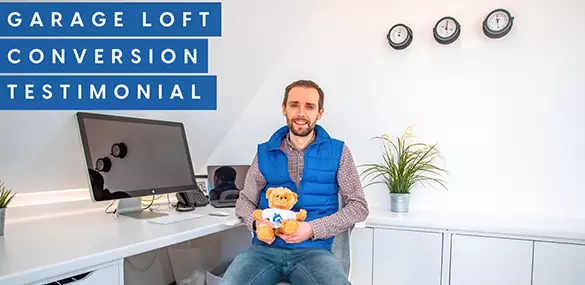 What The Client Said
"Daniel and his team did a fantastic job, it's an amazing space. From start to finish, from planning through to the build, it went so quickly, and they were very helpful with every aspect along the way. Absolutely no hesitation in recommending them, they're my number one choice as far as concerned!"
John Doe April 2021
Pictures Of The Finished Project