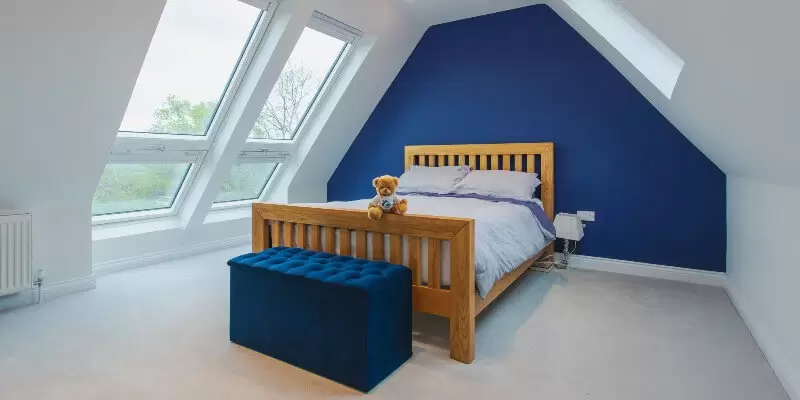 Velux Conversion, Silverstone
Loft Type: Velux Loft Conversion
Area: Silverstone, Northamptonshire
About The Project:
It was an absolute pleasure to work on this stunning Velux conversion in the charming village of Silverstone. We were recommended to this lovely family thanks to one of their friends who had been following our work on social media. Their goal for this loft conversion was clear from the beginning – to create an entire space dedicated to the parents, transforming their top floor into a new master suite.
What We Did:
As the property overlooked the beautiful countryside, we discussed options on how to use this to our advantage. We opted for adding two Velux PK19 Cabrio windows, which maximised the view and, thanks to the perfect location of the loft, meant that when our clients laid in bed, they could look straight out into the fields to watch the sunset and sunrise. We also installed another four large Velux windows to allow plenty of natural light and really open up the loft conversion.
To allow the new stairs to be installed up and over the existing set, we moved a wall in the current front bedroom and extended the hallway. The loft conversion itself has been designed with a large, open-plan landing complete with bespoke fitted wardrobes. This means that the master bedroom can remain bright, minimal and spacious with no real need for furniture.
Our client's ensuite is an excellent size with a large shower, sink and toilet, along with a Velux SK06 window. George, who also fitted the wardrobes, helped us to build units around the toilet for maximum storage.
Overall, this was a simple build. The loft had a 3.6m head height at the centre and a modern truss roof meaning the turnaround time was just over five weeks. It is yet another fantastic example of what is possible inside a loft, and even better, we were thrilled to hear that our clients were over the moon and even left us a glowing five-star review!
If you are interested in a loft conversion in Towcester, Silverstone or any areas in Northamptonshire, please do not hesitate to get in touch with our friendly team!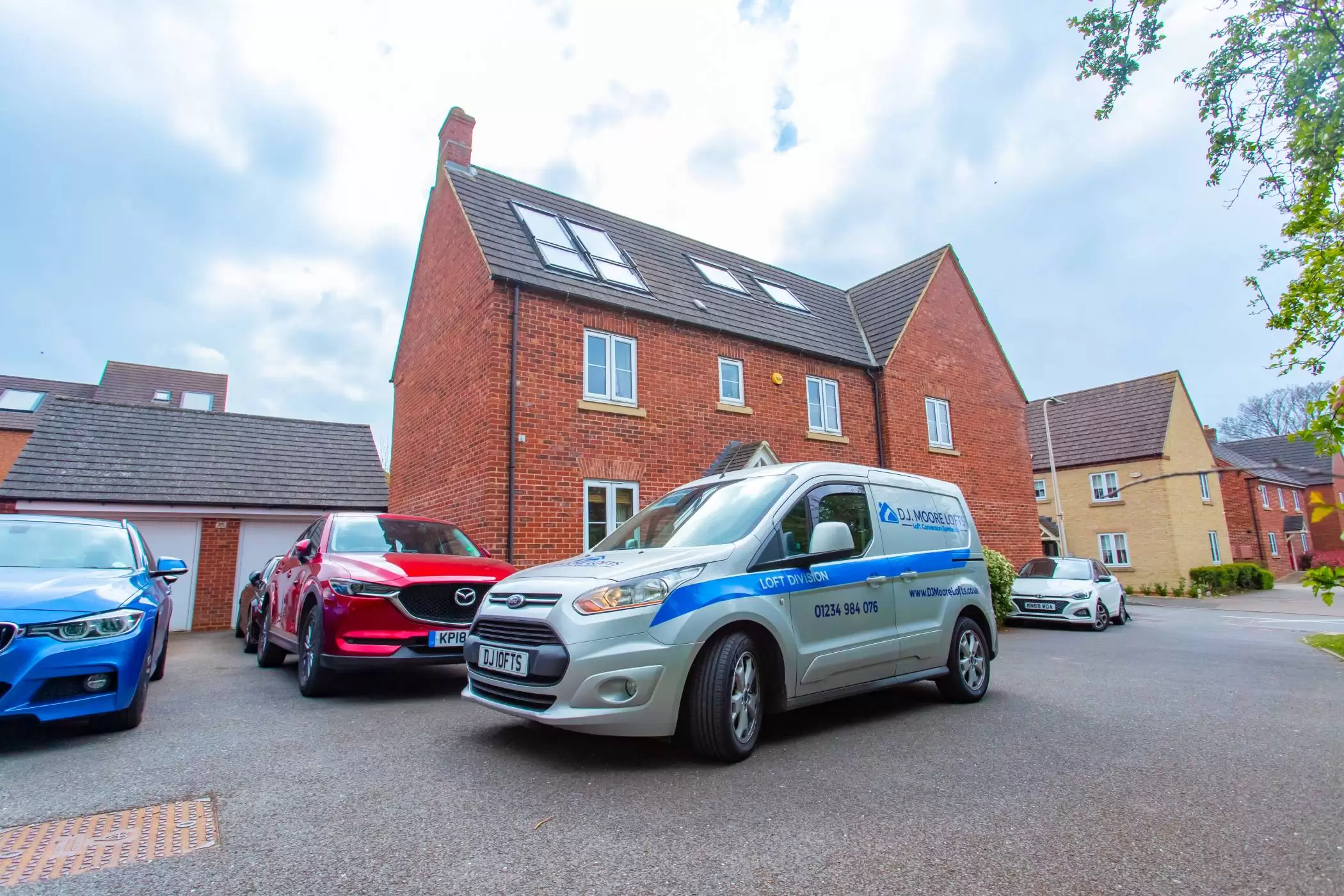 What Our Client Said:
"We've just had our loft conversion completed by Dan and his brilliant team, and we've been delighted with the utterly professional and friendly service we received from the entire team. Investing a considerable amount of money is a daunting task, but the service we received made the entire process stress-free and very enjoyable."
"They met and far exceeded our expectations, providing advice and ideas at every stage. We really appreciated how quickly Dan and the entire team were to always reply to any questions we had and accommodate our requests."
"Seeing the regular posts on social media platforms of the current jobs was really helpful and helped to give us a brief understanding of how Dan and the team work. It gave us confidence in the company and provided us with some good ideas of what's possible with a loft conversion."
"When it came to the all important cost! Having your loft converted is a major investment, and Dan was quick and upfront about all costs, with NO hidden extras. All invoices were received promptly and came in exactly as expected."
"We are so happy with our new living space, which has transformed our home. We could not recommend DJ Moore Lofts more highly! Thanks Dan and all the team."
John Doe April 2022