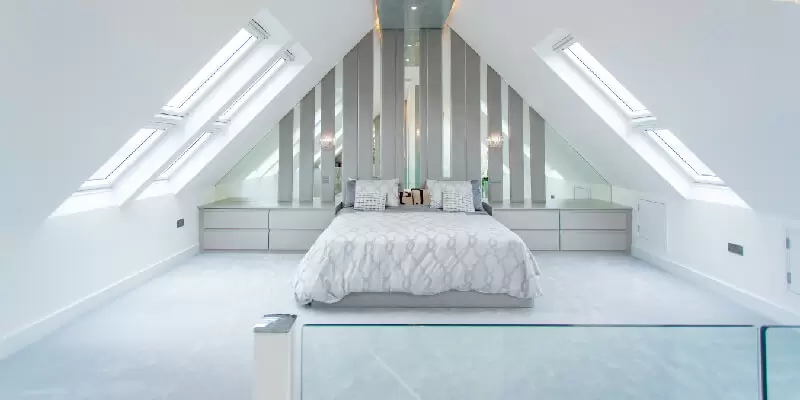 Velux Conversion, Wing
Loft Type: Velux Loft Conversion
Area: Wing, Milton Keynes
About The Project:
Our client approached us with a vision of creating a large master bedroom with an open dressing room area and a wet room in their loft. The main roof was over 4 meters high, which was ideal as it gave us plenty of space to create this large room, and along with 14 Velux windows, it was sure to be a stunning new addition to their home.
What We Did:
The team of highly skilled specialists in loft conversions in Milton Keynes were very excited to take on this project, as it was one of the highest spec, luxurious builds we have completed to date – we knew it would take a lot of hard work and dedication but that the outcome would be worth it in every way! The first step was to create a plan that would meet our client's vision while keeping within their budget.
The main room of the loft conversion was designed to be open-plan, which was achieved by keeping the fire door at the bottom, leading off the existing landing. As a result, it gave the illusion that there was no loft conversion from downstairs. To access the loft, one simply has to walk through a door and up the stairs, which were completed with 15mm toughened glass to maintain the open-plan design.
The bed in the loft had a fantastic feature wall which, although we wish we could take the credit for, was built by a specialist fitted wardrobe company. However, we did build the bespoke light feature above the bed, with switchable LED lighting, and also installed LED lights up the stairs.
The loft conversion was equipped with air conditioning, with the cassette placed centrally in the ceiling, and after a lot of effort from our highly skilled team, we managed to fit it flush to the ceiling for an overall finished look.
The loft conversion was adorned with 14 Velux windows, which provided a great feature to the room; two of the windows were placed next to each other, creating a group of four, which offered a lovely view of the countryside. Additionally, we added fully electric solar blinds in all the windows to provide the perfect blackout for sleeping.
The bathroom in the loft had a wet room shower, along with his and hers sinks and a free-standing bath. The tiling was excellent, and the team worked hard to make it look nice, even in the wet room tray area. It took a lot of work to create the correct falls, but the end result was a high-end bathroom that looked simply stunning.
This project was another standout build for our portfolio, showing just what our team and company can offer. It was definitely one of our favourite lofts completed to date, and we were thrilled to see the finished product exceed the client's expectations. We take pride in our work and ensuring that our clients are happy with the end result, so when it's even more than they asked for, there's not much more we can ask for!
We look forward to taking on similar projects in the future and continuing to provide high-quality building services; if you are looking for specialists in Velux, hip-to-gable, or dormer conversions in Milton Keynes and surrounding areas, please don't hesitate to get in touch so we can discuss your options!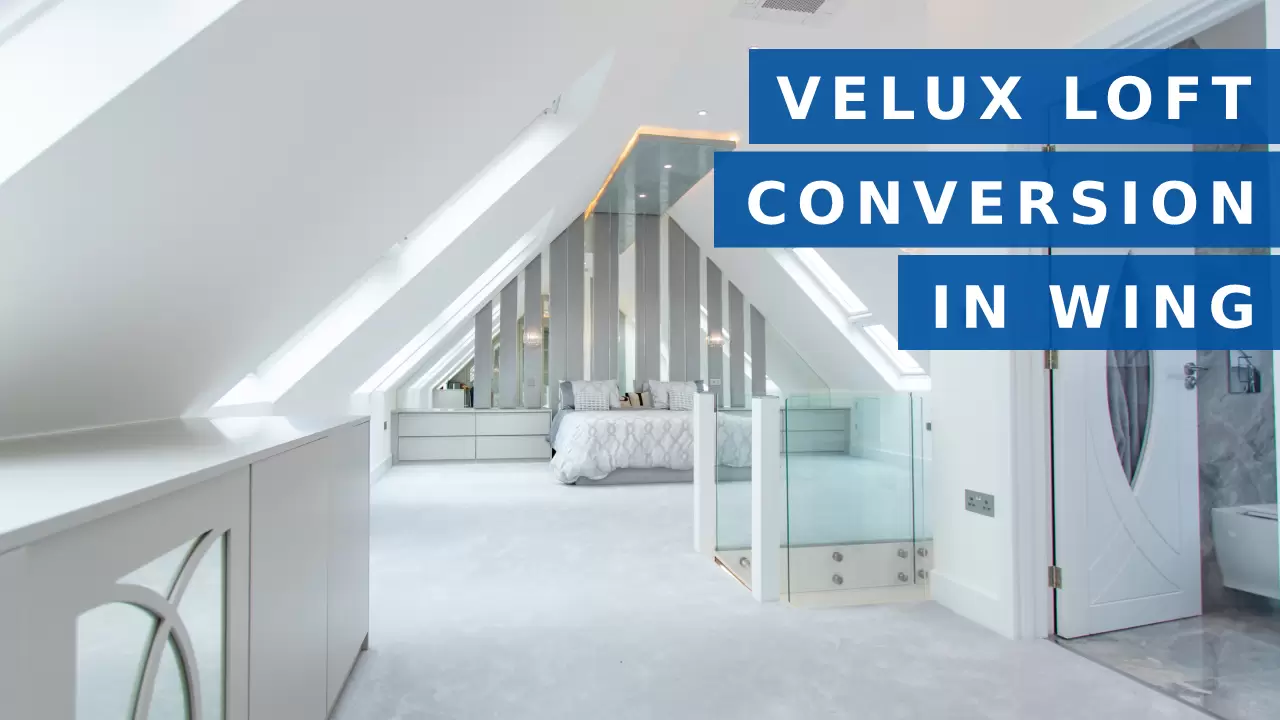 What Our Client Said:
"We really liked that we went through a detailed process to scope our requirements up front but there was also flexibility to make alterations along the way."
"We ended up with an amazing open plan loft bedroom with a bathroom which is now the master bedroom and we get to enjoy all that natural light every day."
"I would highly recommend DJ Moore Lofts."
John Doe December 2022