Attic Conversion Additional Services
Planning a project should not be a stressful experience, which is why we ensure that our clients have everything that they require for their attic conversion in Aylesbury at their fingertips. When working with our experienced team, you will have access to a host of additional services to piece your conversion together. Everything from the plumbing of your new bathroom to the design of your bedroom is all taken care of by our highly skilled, qualified and experienced team.
Why Choose DJ Moore Lofts?
Our team has years of experience providing leading and luxury loft conversions for those in and around the Aylesbury area. We pride ourselves on offering only the best of the best in the industry, and will always look to ensure that every client has the conversion they envisioned. Using high-quality products and skilled individuals, you can have the peace of mind that your home is in good hands.
5-Year Guarantee
To offer clients the reassurance their products and our services are of good quality, we offer a 5-year guarantee.
High-Quality Products
We provide clients with nothing but the best in the business, so you can be sure that your conversion is up to date and modern.
12 Years of Experience
Our team has over 12 years of experience in providing just lofts alone, and has grown into a reputable company over the years.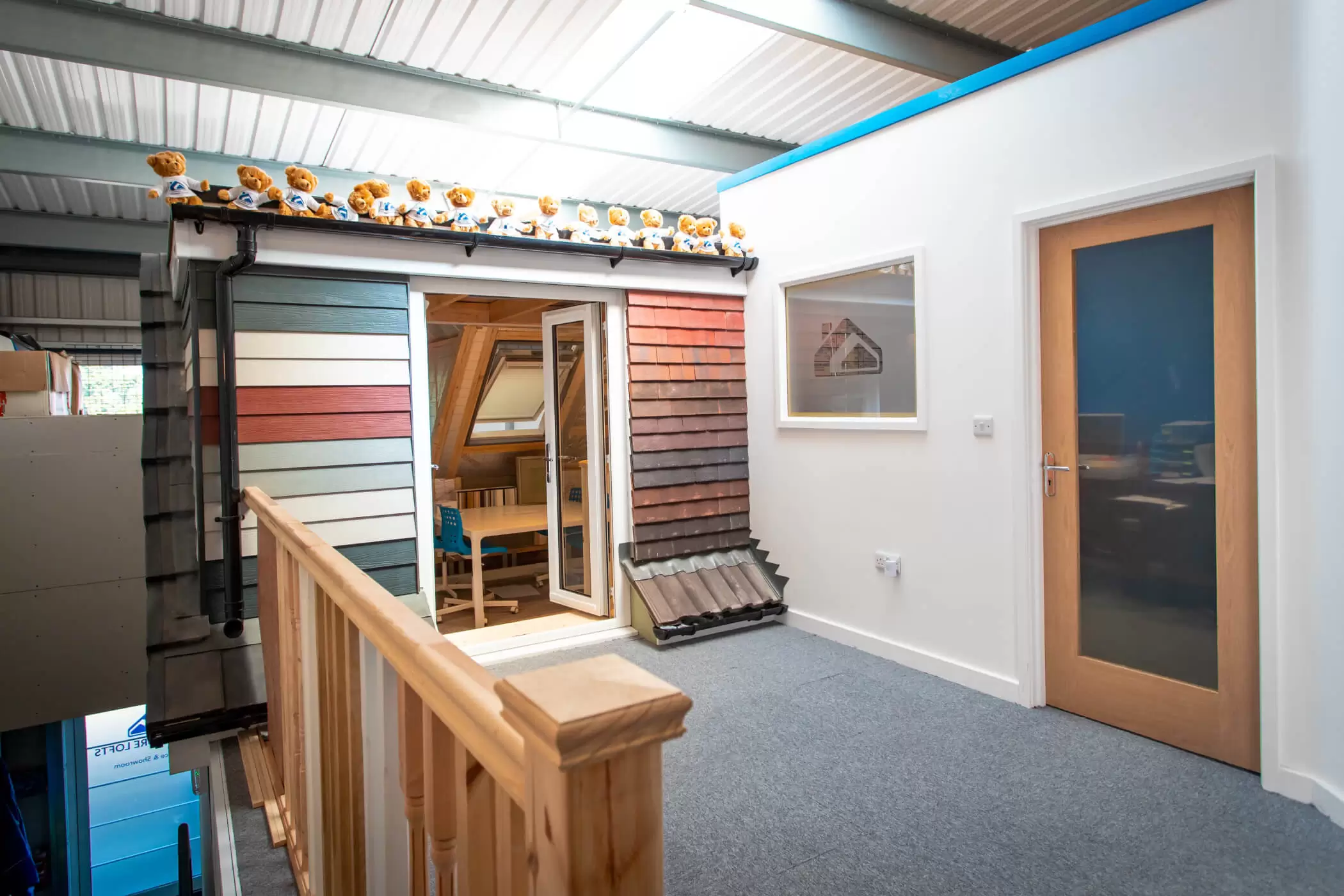 Explore Our Loft Conversion Showroom!
Looking for a loft conversion showroom in Aylesbury? Our showroom is located not far from Aylesbury in Bedford to provide you with a range of ideas and design inspiration. You can find a host of products in our showroom, such as our Velux and MK04 Solar windows, as well as a range of cladding that can be incorporated into a hip to gable or dormer conversion.
When visiting our showroom, the team will be more than happy to advise you on the best products and design for your home, giving you an abundance of information to help you make the best decision for your home. If you would like to visit our showroom, then please feel free to get into contact with our team to book a tour.
Customer Testimonial
"We wanted to create a bigger space within our loft, it was only small and we couldn't use any of it. We went to DJ Moore in Aylesbury, and they knew exactly what to do. Our loft is now spacious, and now the kids can go up there, with me knowing that they are safe."
Aylesbury
"A really great company if you're looking to create more space within your home. Me and my partner decided to go for the Hip to Gable Conversions. We had such a tiny space in our loft, that we couldn't fit anything in there. At DJ Moore, they created a far bigger space, it looks great!"
Dan Smith Aylesbury