Attic Conversion Additional Services
From the beginning to the end of your loft conversion, our team are here every step of the way to provide you with all of the help and advice that you may require throughout your project. To ensure that you have everything you need, our team can complete a range of services for your attic conversion in Woburn Sands. Starting with the design and planning process, the team can then help to complete plumbing, heating and further installations at your request.
Why Choose DJ Moore Lofts?
Converting your loft is no small task, but our team are well equipped with the skills and experience to ensure that your project runs smoothly and is complete to the highest standards. Our team have become renowned for our loft conversions, and will always go above and beyond to ensure you have your dream home addition.
Gas Safe Registered
Our team are accredited and certified with many organisations to give you peace of mind during and after your loft conversion.
Always Put You First
Bringing your vision to life is our priority, and we will always go out of our way to ensure you get what you want.
Tailored Designs
All loft conversions are unique, and our team are well versed in created bespoke, customisable loft designs.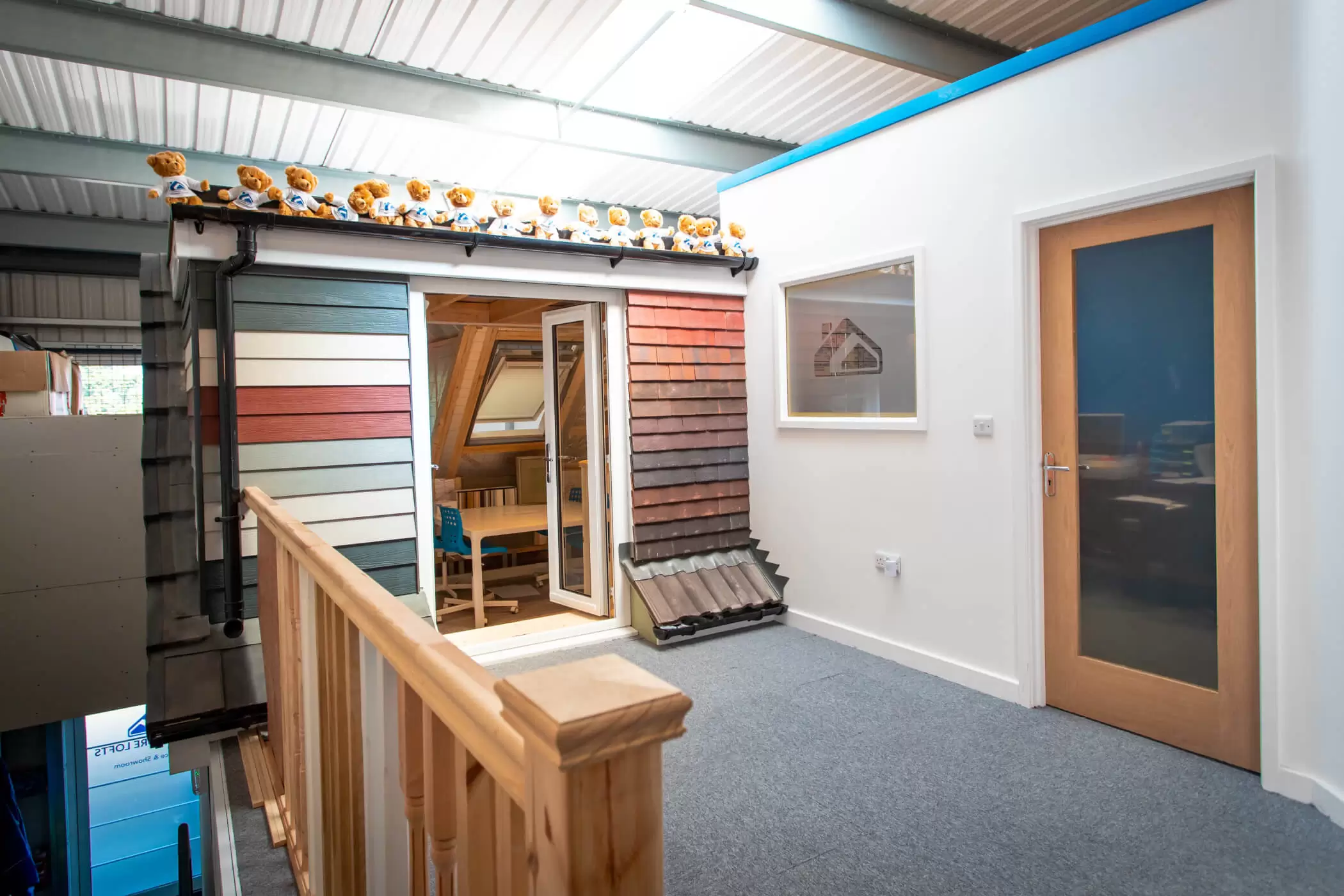 Explore Our Loft Conversion Showroom!
Our showroom near Woburn Sands is perfect for finding a range of solutions for your project, including exterior designs such as tiling and cladding options, as well as interior features including wardrobe ranges. When contacting our team for a tour around our showroom, they will be able to take you through all of the possibilities for your home, making sure that your conversion is perfect inside and out.
If you are searching for a loft conversion showroom in Woburn Sands, then our team are just a phone call away to get you booked in.
Customer Testimonial
"We were debating whether to go for a loft conversion or single-storey extension, but after a neighbour of ours had their loft converted by DJ Moore Lofts, we knew we had to have the same! They did such a good job at designing and building our conversion, it is absolutely incredible! The space is fantastic, and we are so excited and happy with what they have been able to achieve."
Woburn Sands
"We have a small loft and thought that it wasn't possible to have a conversion, bu the DJ Moore lofts team have managed to do ana amazing job with what we had. the converted the loft with a dormer conversion, and it looks so good! We didn't even think it was possible to do what they have managed to do, and we cannot recommend them enough!"
Richard Roberts Woburn Sands