Whether you are moving home or are wanting to reduce the amount of clutter you have laying around, good home storage ideas can help to organise your property and keep things neat and tidy. While it's tempting to splash out on new pieces of furniture and fancy storage units, it's so easy to keep things on a budget and find some fantastic affordable storage options instead.
Easy Home Storage Ideas
Get your home back in order and reduce that clutter! It's time to develop a storage plan and think a little creatively in order to maximise your space. Finding much-needed room and a place for everything can be difficult at times, especially if you have a continually growing family or tend to hang onto things for a little too long – but we're here to give you some hope in the form of 7 clever home storage ideas.
Take a look through our list and you'll soon begin to identify storage options throughout your home that you never knew existed. All it takes is a little out-of-the-box thinking, and your house will be a clutter-free zone in no time at all.
1. Drawer Organisers
Drawers are everywhere in our homes; the kitchen, hallway and bedroom, to name just a few places. They can easily become crowded with little bit and bobs, cluttering everything up until they can barely close. It's easy to shove things in drawers, out of sight, and forget about them. There's a simple way to stop this from happening and to maximise this particular storage option, with the help of a drawer organiser.
From clothes and makeup to kitchen utensils and kid's toys, drawers of every shape and size can be put to much better use if you handle them in a more organised way. By slotting a drawer organiser inside them, you will be instantly presented with partitioned sections, enabling you to replace everything in a tidy way. Drawer organisers maximise each and every corner of the drawer they inhabit, meaning that you'll most probably be able to fit more things in than you had been able to before.
A cutlery tray has got to be top of the list, with a range of options available for those looking to organise their kitchen drawers. Take a look at Clutterfree Kitchens for some great options. The Holding Company have an amazing selection too if you're looking to implement this idea beyond the kitchen. From clothes and accessories to makeup as well, you'll find a drawer storage solution that will fit every need possible.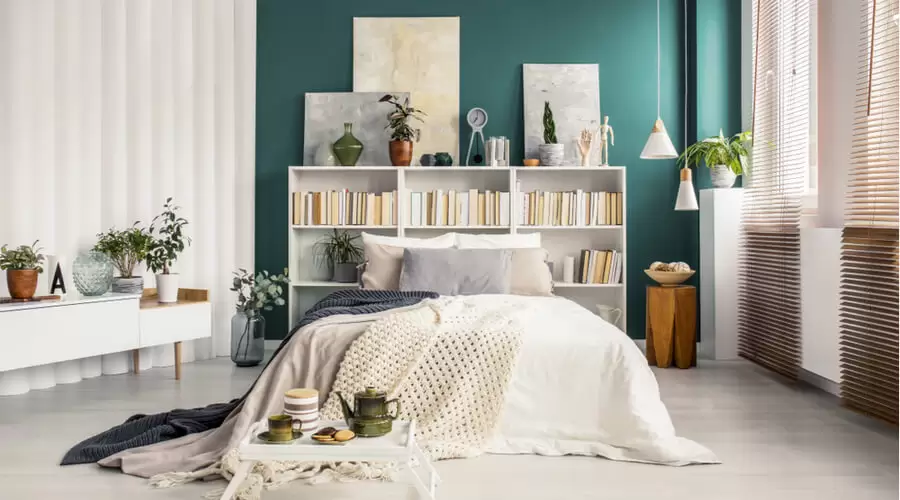 2. Bed Storage
Without a doubt, a bed takes up the most space in any bedroom, making it a little frustrating if you are short on space. There are so many options nowadays, however, to turn your bed into an amazing storage solution. The most obvious being investing in an actual storage bed which has the ability to be lifted up, presenting a vast amount of storage space. The company, Happy Beds have a large selection of these types of beds if this is something you'd like to look into.
When it comes to beds, something that many people don't consider in terms of a storage option is the headboard. Not only are headboards that incorporate storage via shelves and cupboards extremely handy, they also look amazing! Just check out this Pinterest board on how creative you can get with them – decorate them with plants, lamps and books and they'll enhance your room's decor massively. Wayfair has a fantastic selection to choose from. Take a look and decide if this could be the storage solution you've been looking for.
3. Use Your Doors
Like drawers, doors are everywhere around the home – even more so in fact. As far as doors go, we're sure that 'storage option' wouldn't be the first thing that springs to mind upon looking at them, but there are ways to utilise them to your advantage. Many door storage ideas are incredibly affordable, taking dead space and turning it into a new place to keep a vast amount of things.
Clas Ohlson has a set of hooks that are specifically designed to be hung over the top of your door – meaning that you won't have to drill any holes anywhere. Use the same method of door storage on the back of a kitchen or pantry door, to store all of those spices and jars. Better Kitchens has a great example of this kind of product at a super affordable price. Why not do the same in your bathroom and free up much-needed shelf and window ledge space? This handy door storage solution from The Container Store will help you do just that; with plenty of space to store bottles, towels and makeup.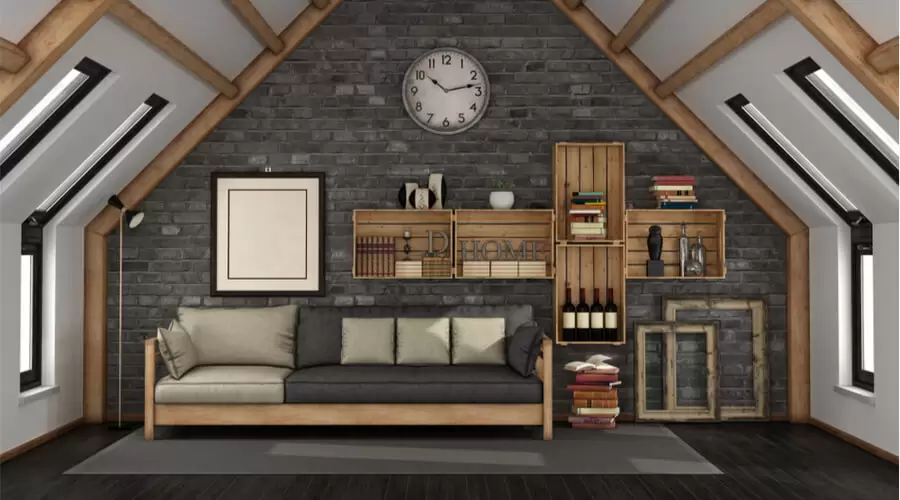 4. Stacking Crates
Instead of shelling out a tonne of money on a new unit, console table or TV cabinet that may not actually provide you with that much storage, hop on the rustic crate bandwagon and create your own! Not only is this incredibly affordable, but when done right, they can also look fantastic. By buying individual rustic crates, you'll be able to position them in any way you'd like a create a bespoke storage solution unique to your needs. Either keep them on the floor and stack them up or nail them to dead space higher up on a wall to create an amazing focal point. There's also the option to paint them a specific colour to match a room's decor if you want to get the paintbrushes out and be really creative. Woodenbox UK have an amazing collection of crates, including patterned, plain and coloured.
5. Shelving
One of the most effective forms of storage around – shelves can be positioned anywhere on your wall. From floating shelves and freestanding to corner shelves and shelving cabinets, there is no end to this versatile storage solution. There are important factors to bear in mind, however, when thinking about where to position your shelving in order to maximise the space effectively. This article from Apartment Therapy sums it up perfectly and gives some fantastic ideas on where to place shelves to best make use of space. Our personal favourite has got to be above a radiator!
6. Low-Level Storage
This can be described, quite simply as a box placed at a low level, mainly on the floor underneath a piece of furniture. This form of storage is another one that makes use of dead space. A great place to use this kind of storage method in underneath a bed – unless you have one of the fancy storage beds we mentioned earlier of course! If you have a small bedroom, using underneath your bed as a place to store things could be your saving grace. Whether you're looking for a place to store unused items and keepsakes, or need a place for your shoes and accessories, under your bed is the perfect option. Available in many different colour and materials, you can buy low-level storage options for beds from almost everywhere; we love these hessian storage boxes from A Place For Everything.
Another place that this method of storage can be put to good use is below a sofa. Ever wondered where to put those extra books, DVDs or board games? If there's space under your sofa, this is a great use of dead space. Take a look at this great tutorial from Homedit, and create your own low level storage specifically for your sofa.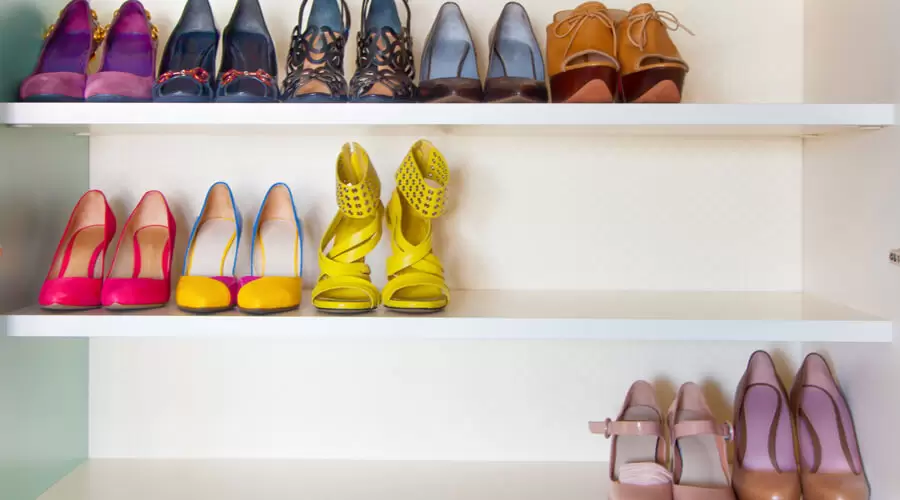 7. Shoe Storage
As the saying goes, there's no such thing as too many shoes! If you're a bit of a shoe fanatic, you're likely faced with a bit of a problem when it comes to storing them all. While it's relatively easy to get hold of a bog standard shoe rack, they too can be a bit clunky and take up more room than necessary. Nowadays, there are so many storage options out there that act as a shoe rack but keep them hidden and pose as something else; such as an ottoman from the Cotswold Co. or a sideboard from Laura-James. Avoid an ugly shoe rack and take a look at this article from Shelterness – it's full of unique shoe storage ideas that will keep those trainers, heels and flats safe and sound, and out of sight.
Storage On A Larger Scale
If small storage options just won't cut it, and you're in need of something a little more substantial, call one of our team today to discuss your needs. We are specialists in extending homes and providing much-needed storage space, so would be happy to provide any help or advise. Working in many different areas and providing an array of services, from loft conversions in Milton Keynes to loft extensions in St Albans, means that we are the perfect people to help bring your home extension vision to life; enabling you to achieve storage spaces on a whole other level.
If you know anyone in need of a declutter or interested in extending their home, why not share this article on social media and point them in the right direction.