Attic Conversion Additional Services
Here at DJ Moore Lofts, we aim to make your conversion as straightforward and hassle-free as possible. To achieve this, we have our very own in-house specialists that can help with every aspect of your attic conversion in Bedford, from the beginning stages of designing your space to making those final touches with decorating services. All of our packages are designed bespoke for each client, allowing you to incorporate as many or as few services as you wish to bring your conversion together.
Why Choose DJ Moore Lofts?
We take an honest approach to projects, using only fixed price quotes with no hidden fees and offering clients a stage-by-stage payment scheme. Not only this, but our team will ensure that clients are kept in constant communication throughout their project, updating them on the progress.
Highly Accredited Team
To maximise our quality promise, all team members have been accredited by leading bodies and are approved by Trustmark, LABC and Which?
Free Survey & Quote
We recognise that a loft conversion is a significant investment, which is why we offer a free survey and quote to discuss options before making your decision.
Fast Turnaround Times
Our turnaround remains quick without compromising the exceptional quality we are known for. Many of our projects are completed within just 5 weeks!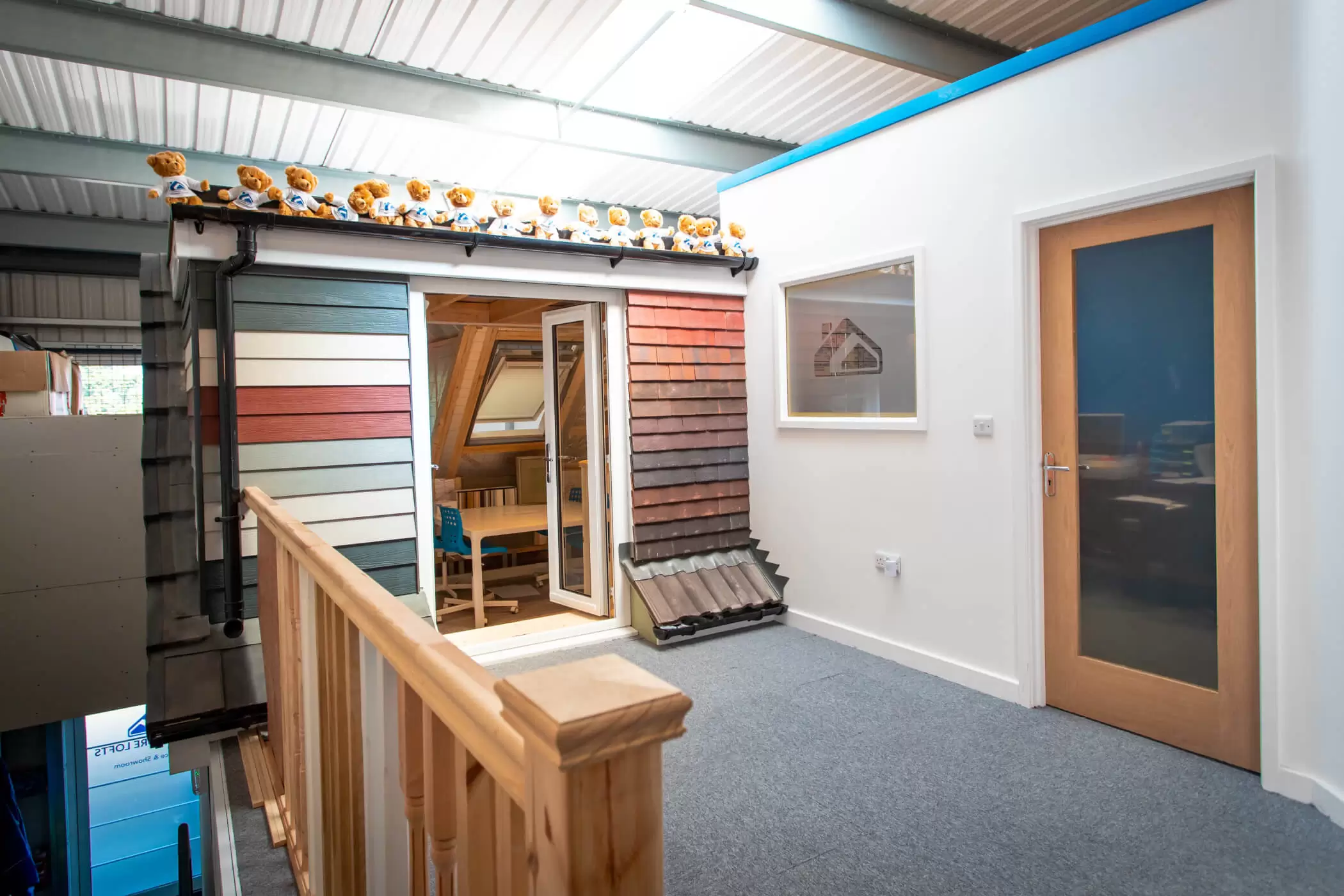 Explore Our Loft Conversion Showroom!
Come and visit us at our loft conversion showroom in Bedford! You can find a wealth of information, products and design ideas by visiting our team at our showroom. Everything from cladding on the exterior of your dormer conversion to Velux windows to incorporate natural light can be viewed at our showroom to give you an idea of the type of products that you can introduce into your space.
Please feel free to give our friendly and expert team a call to arrange for a tour of our showroom. On your tour, you will be able to advise our team of the style you wish to implement, and they can show you a range of case studies to give you some inspiration on both exterior and interior design, along with layout ideas.
Customer Testimonial
"A great company, I would highly recommend them to anyone looking to get a loft extension. DJ Moore really know their stuff!"
Bedford
"I'd just moved into my new home, straight away I knew my loft had potential to have a bigger space. I called up DJ Moore in Bedford. They offered me the Dormer Conversion service, it was perfect! I now love my new loft."
Danny Martin Bedford