We're so grateful to have been asked to feature on the Milton Keynes College website to showcase our journey with apprenticeships.
At DJ Moore Lofts, we champion our dedicated employees and support our apprentices' progression within the construction industry. Our Director, Daniel Moore, is particularly passionate about encouraging young adults to get into construction through apprenticeships. Milton Keynes College has been the natural choice when deciding to bring an apprentice on, as this was where Daniel first started and gained his NVQ in Carpentry.
An Expanding Business
Over the last six years, our construction company has built up an extensive portfolio of fantastic clients and 25 dedicated employees based in both Milton Keynes and Bedford. We've created hundreds of stunning loft conversions using our design and planning services, and our Apprentice, Daniel Burton, joined us in September 2021.
Keen to take on more apprentices with Milton Keynes College this year, our mission is to train and mentor the next generation to become incredible traders while also helping them grow into better people.
Speaking with Milton Keynes College about advice he would give to other employers considering taking on an apprentice, our Director Daniel Moore said: "Don't be scared. It's worth a go, and like anything, the more time and energy you put in with younger staff, the more they will thrive – improving themselves and benefiting you and your company."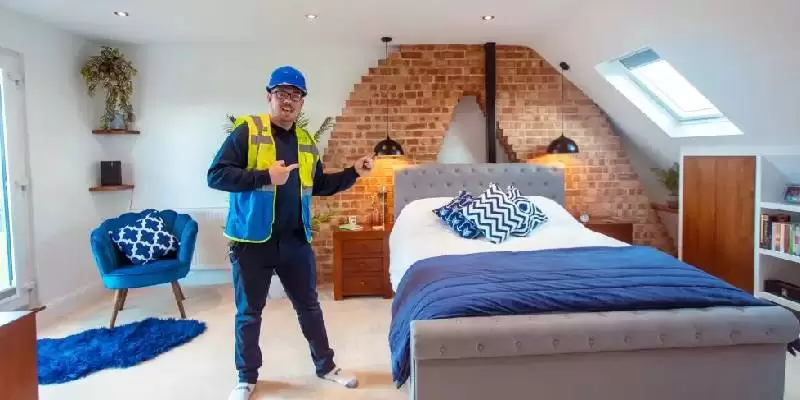 Looking To Start Your Career?
With six years of experience providing bespoke loft conversions in Bedford, Milton Keynes, and the surrounding areas, we are highly skilled in installations. If you're interested in joining our team, check out our Careers page for available vacancies, or get in touch with us today for help on an upcoming project.