When converting your loft, there are tonnes of ways that you can personalise the space to make it more convenient for the use of the room. For example, if, like many homeowners, you decided to convert your loft into a new master bedroom with an ensuite, then you can decide the layout of the room, the materials and where everything is situated in the bathroom. This makes it exceptionally easy for you to make sure that your new home addition is everything you had envisioned.
As leading specialists in loft conversions in Milton Keynes and the surrounding areas, one of the most common questions our team are asked when providing designs and quotes is how the conversion can be customised. From the electrics such as socket location to the tiling in your bathroom, you can completely decide on how your conversion looks and feels.
Converting Your Loft To Suit You
It comes as a surprise to many to find out that the colour scheme and flooring aren't the only things that can be customised when creating your ideal loft conversion. In fact, a lot goes into your conversion, which essentially means that there is a lot you can customise. The DJ Moore Lofts team will work alongside you to create a design that epitomises your style, ensuring that it functions to your needs, adjusting the location of electrical products and your ensuite to match your vision. With an abundance of loft conversion styles, it makes it exceptionally easy for the team to convert a range of loft sizes and shapes, ensuring that you can fit all of the features you had mind into your exciting new home venture.
When working with the team, you can design the following additional features into your conversation: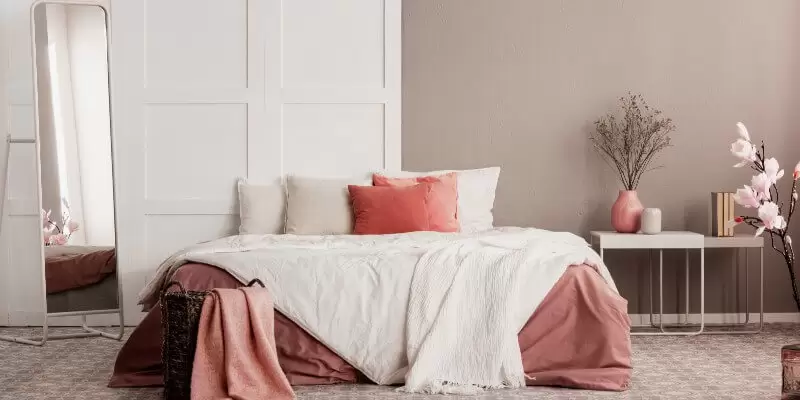 The first thing that comes to mind when designing a loft conversion is how it is going to look, but what is often forgot is the electrical systems behind the room. This is an essential part of your conversion, and the location of these features will impact the usability of your conversion, meaning that it is essential to first think about what you are going to use the room for. Once you have done this, it makes it easier for you to design electrical points and lighting inside your conversion to cater to the needs of the room, such as placing sockets in easily accessible areas. Again, the team can work with you to ensure that you take every aspect of your loft conversion into consideration, choosing high-quality and modern products that elevate your experience and the design of your conversion. Here are the following features that you can customise:
Sockets
You have probably never taken any notice of your sockets unless they are in an inconvenient location that makes them hard to use. However, when designing your loft conversion, you can choose where your plug sockets are located when our team of electricians work on supplying the room with electricity. This means that you can place sockets close to the bed, near where you will be placing your TV, or doting them around to make your games room easier to accommodate.
Additional socket customisations include the socket themselves. While they play a small role in the aesthetics of the room, when investing in a loft conversion, you want to make sure that every part of it is perfect. For this reason, when enquiring about our loft conversions in Bedford and the surrounding areas, you can take advantage of our multiple socket designs, such as a sophisticated chrome or a elegant satin finish.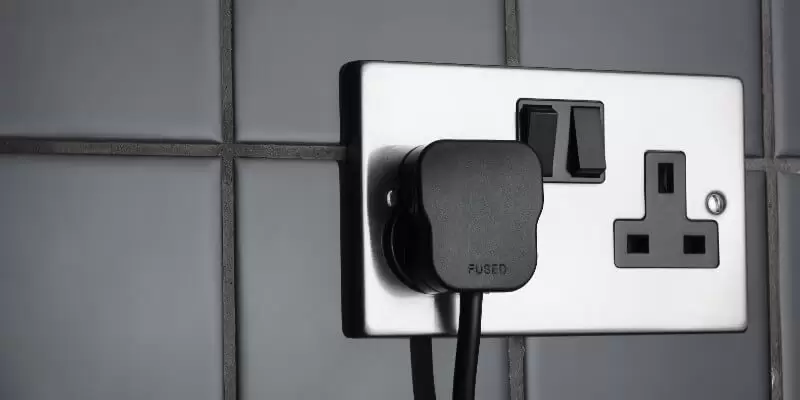 Lighting
The lights in your new conversion can have a dramatic impact on the way the room feels, so becomes a surprisingly important aspect of designing your conversion. Luckily, the way your loft conversion will be designed allows ample light to enter the room through the newly installed windows, but that doesn't mean that you can't jazz up the room with some luxury lighting fixtures. Just some of the ways you can personalise your lighting features include:
LED downlights
Storage lighting added to eaves areas
Dimmer switches
Mirror lighting
Other Additional Electrical Features
If you are looking to add even more luxury to your loft conversion, then there are further additions that you can incorporate to make it comfortable and homely. For example, the DJ Moore Lofts team can add underfloor heating in bathrooms of various sizes, keeping the room nice and toasty on a winter's day. Additionally, aerial and satellite points can be incorporated into the room, making it ideal for your bedroom TV or even as a cinema room.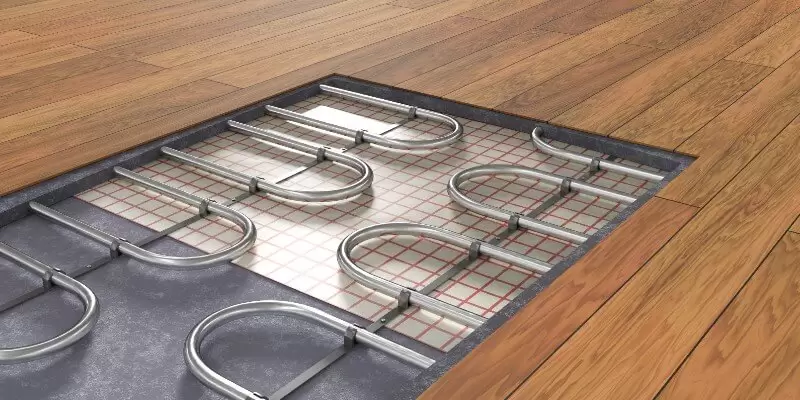 Whether you opt for high-quality products or a cheap alternative, there are an abundance of materials and colours that you can choose from if you decide to incorporate tiling into your design. This is most commonly the case in the bathroom, where tiles are used on the flooring and the walls, as it adds an element of elegance and sophistication to a modern bathroom design. As it can have such a significant impact on the aesthetics of your bathroom, you will need to take all materials and finishes into consideration. This will be easier for those that already have a colour scheme and style in mind, but for those that are unsure, here are a few ideas to take into consideration:
Marble – A stunning white and black contrast marble looks breathtaking when paired with black features such as taps, frames around shower enclosures and small additional touches such as soap dispensers. Choose to have this on the walls and flooring, or subtly incorporate the marble tiles into your bathroom on the walls only.
Ceramic – For a glossy finish that looks effortlessly chic, a ceramic tile can instantly add elegance without taking centre stage, making it perfect for those looking to create a focal point out of the bath or shower.
Granite – A granite tile comes in various forms, making it exceptionally easy for you to create a stylish bathroom with a light or dark design. You can choose a glitter finish to add some sparkle to a dark colour tile, or stick with a simple glossy white granite.
Mosaic – If the shower is going to be the statement piece in your bathroom, then incorporating some mosaic tiles into the shower makes it stand out, creating a dedicated zone for the focal piece. You can also incorporate this on the floor for a traditional or eclectic look.
Before committing to a specific bathroom colour and style, make sure that you have taken a look at various different designs. You can find a range of ideas for inspiration over on Country Living.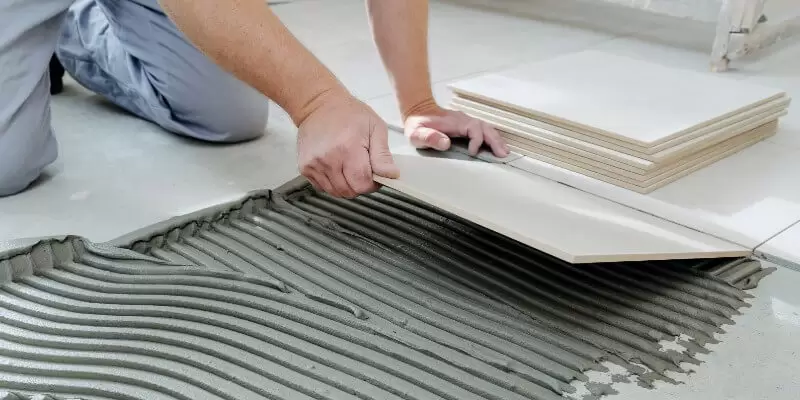 Tiling isn't the only part of the bathroom that you can customise to your personal preferences. In fact, the entire design can be made bespoke to you and your style needs. Everything from the sink to the shower valves and heads can be designed to create a coherent and beautiful bathroom that not only functions well, but looks stunning for many years to come. There are an abundance of products that you can piece together to transform your space, whether you are looking to create a traditional or contemporary design. Here are some of the many ways you can personalise your bathroom:
The Sink – If you are looking for a modern or contemporary design then we would suggest opting for a square sink with black or chrome finishes on the tap. One the other hand, for a traditional bathroom, a rounded white basin mixer with gold taps of a traditional design will make the room look timeless with a hint of character.
The Shower – Match your sink and taps to the products in your shower enclosure, opting for a glass screen to section off the shower and choosing from a wide range of colourful and vibrant shower trays. The showerhead and valves can also be matched to the taps for a coherent piece.
The Bath – There is a selection of bath designs that can be incorporated into your new bathroom depending on the space you have to work with. For example, you can opt for a freestanding bath for a contemporary feel, or add a touch of luxury with jets installed into the bath for your own spa at home.
For more bathroom designs that we think you'll love, head on over to Ideal Home, who has a selection of modern and traditional bathroom styles.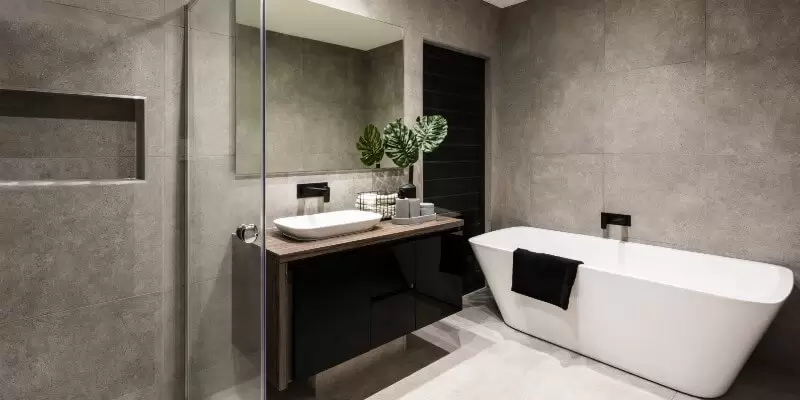 As your loft conversion is completely designed bespoke to you, it means that you can incorporate as many windows as you like. This means that you can take full advantage of VELUX windows to increase natural lighting in the room; this is ideal for those with a smaller loft as it makes the space feel bigger and brighter. When working with our team creating loft extensions in Milton Keynes, you can add additional windows to your conversion in locations that best suit you. The team will then work closely with you to design a plan that can be submitted to your local council to ensure that planning permission is granted before works proceed.
Window blinds can be hard to come by, especially when your windows have been sized to your personal preference. For this reason, when having your loft extension built by our team, you can benefit from a 20% discount on VELUX blinds, which the team are more than happy to install for you free of charge when working on your project. This ensures that your loft conversion is exactly how you imagined from the moment our team leaves and you start enjoying your new home addition.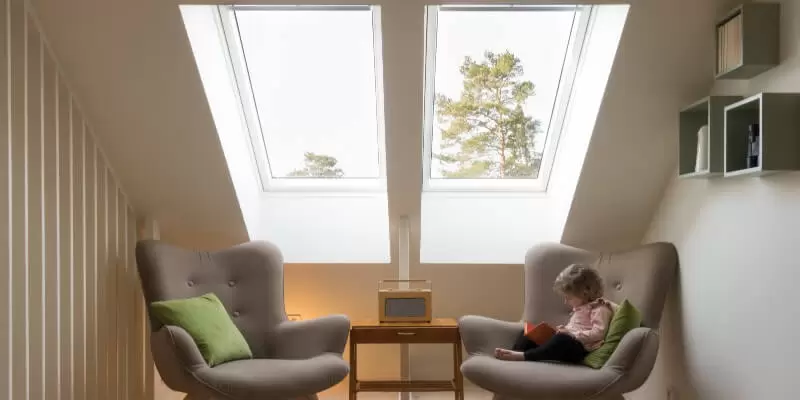 Start Personalising Your Loft Today!
There are serval ways that you can fully personalise your loft conversion, from the type of loft conversion you opt for, to the finishing touches in interior design. Using a skilled team and a selection of high-quality products, you can easily bring your vision to life. So, whether you have a design in mind or need a professional helping hand in working out how to add stylish and convenient space onto your home, why not give the DJ Moore Lofts team a call? Our team has years of experience in transforming homes with leading loft extensions in Bedford and the surrounding areas, so please do not hesitate to speak with our team about your next home adventure.