No matter how lovely your home is, it is not uncommon to find yourself yearning for just a little more breathing room! That being said, moving to a bigger house isn't always the ideal solution considering its rising costs, stress-inducing logistics, and time-consuming nature. But don't worry because there is an alternative way to expand your living space whether you're seeking a home office, an additional bedroom for your growing family, or simply crave a little extra room to relax – dormer loft conversions! "What is a dormer loft conversion?" you may ask. Well, that's where we come in!
What Is A Dormer Loft Conversion? Your Questions Answered!
In this article, we will dive deep into the captivating world of dormer loft conversions, exploring their definition, potential costs, planning considerations, timeframes, and inspiring design ideas that will leave you longing to venture on your very own loft transformation journey.
So, bid farewell to the confinements of your current living arrangement as we embark on an enlightening exploration of dormer loft conversions – the key that unlocks the door to an entirely new dimension of your home, offering a myriad of possibilities limited only by your imagination.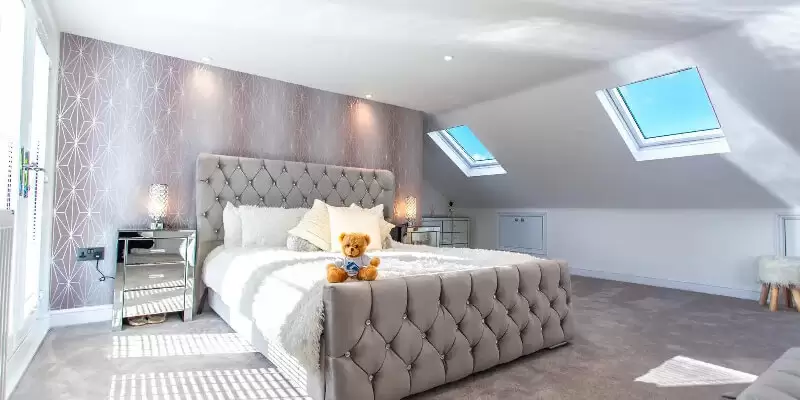 Imagine stepping into a loft where the low ceilings and awkward angles give way to spacious rooms flooded with natural light, thanks to thoughtfully placed windows, skylights and walls. In the quest for extra room, dormer loft conversions have become an extremely popular choice for homeowners seeking to expand their living space without the hassle of moving. These innovative conversions have the power to breathe new life into your home, elevating your once cramped and eerie storage space into a stylish haven of comfort and versatility.
A dormer is a structural extension that protrudes vertically from a sloping roof and is often preferred because they provide a significant increase in usable space compared to other types of loft conversions, such as Velux or roof light conversions. The combination of additional headroom and vertical walls created by the dormer allows for easier movement and a greater range of design options, such as adding functional bedrooms, ensuite bathrooms, home offices, or recreational areas!
The cost of a dormer loft conversion can vary depending on several factors, such as the size and complexity of the project, the location of your property, and the materials we use. Generally, our prices start from £40,000, but our knowledgeable team of specialists in loft extensions in Milton Keynes will be able to give you a detailed quote based on your specific requirements.
Now we know that the prices may initially seem daunting, however, it's crucial you look at the bigger picture and embrace the positive aspects that come with this investment. By adding a dormer conversion to your property, you are not only expanding your living space but also enhancing its overall appeal and market value; think of it as a long-term investment in your home – a smart decision that offers both immediate benefits and future rewards.
So, while the price tag may initially give you a shock, remember to approach it with a positive mindset. A dormer loft conversion is an opportunity to create a more comfortable and functional home and ultimately save yourself the upheaval of moving. The value and satisfaction that come from transforming your loft into your dream space are priceless in the grand scheme of things!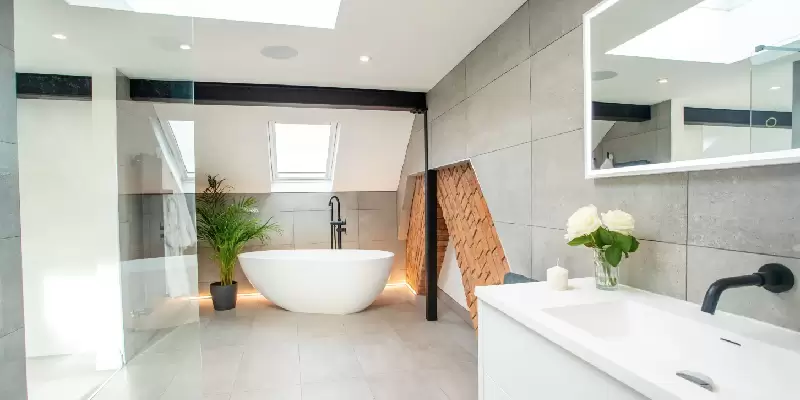 In most cases, the beauty of a dormer loft conversion is that it falls under the umbrella of permitted development rights. This law means that, as a homeowner, you have the freedom to carry out certain types of extensions without the need to go through the potentially lengthy process of obtaining planning permission. However, it's important to note that there are still a few important considerations and limitations to keep in mind; these regulations ensure that your dormer conversion is carried out in a way that is respectful to the surrounding environment and neighbouring properties.
One key aspect to consider is the size and position of the dormer. While permitted development rights grant you the freedom to expand, there are restrictions in place to prevent overdevelopment, impact on neighbouring properties or negative effects on the overall aesthetics of the area. Your dormer conversion should not infringe upon the rights and enjoyment of your neighbours – this means taking into account factors such as light obstruction and privacy. Local planning authorities often have specific guidelines regarding the maximum height, width, and projection of dormers. By staying within these parameters, you can ensure compliance with the regulations while still achieving your desired loft transformation and minimise any potential issues.
It seems like a lot, we know – but that's why our experienced loft conversion specialists are here to help you navigate through the regulations and ensure compliance. Our talented team will guide you through the entire process, provide valuable insights, and help you understand the specific regulations and guidelines that apply to your local area.
The duration of a dormer loft conversion can vary depending on several factors, each playing a role in shaping the project's overall timeline – the conversion's complexity, the loft's size, and the homeowner's specific requirements all contribute to the duration of the process. It is important to understand that each project is unique and may require different amounts of time to complete.
On average, our dormer conversions take anywhere between a few weeks to a few months, from the initial planning and design stages to the final completion. During this time, various tasks will need to be carried out, such as structural assessments, obtaining necessary permits and approvals, and the actual construction work itself. Factors such as structural considerations, including the need for reinforcing existing structures or making changes to load-bearing walls, can impact the project's duration, and weather conditions can also play a role, as certain construction activities may be weather-dependent, especially when it comes to external work, such as roof modifications or installations.
That being said, you can rest assured that our skilled specialists in loft conversions in Milton Keynes will have the necessary expertise and resources to manage your project effectively and ensure a smooth and successful conversion that meets your requirements and is completed within a reasonable timeframe.
A dormer loft conversion opens up a world of possibilities for creating versatile and functional living spaces catering to your needs and lifestyle. Here are some exciting ideas to ignite your imagination and inspire your dormer conversion project: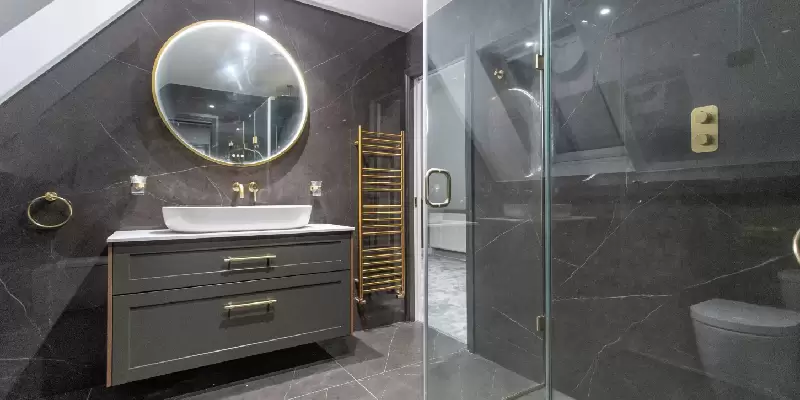 Master Bedroom Suite
Transforming your loft into a luxurious master bedroom suite can be a dream come true. With the added space and natural light that a dormer conversion provides, you can create a tranquil sanctuary that oozes comfort and style. Incorporate an ensuite bathroom for added convenience and design bespoke storage solutions to maximise the use of space, ensuring a clutter-free and serene environment.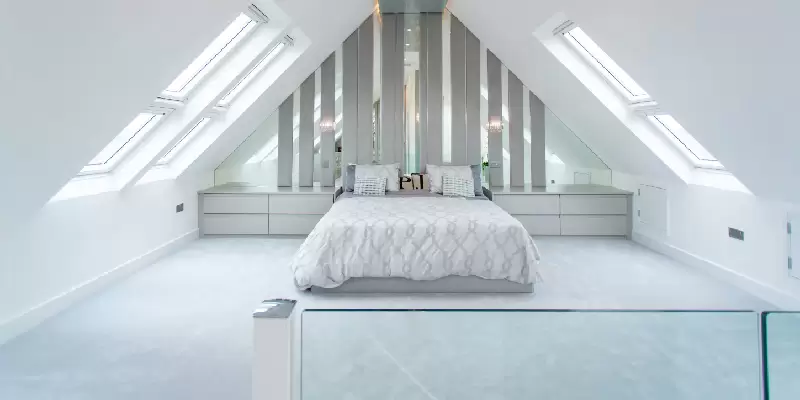 Home Office
In today's world, with more and more people working remotely, the need for a dedicated workspace at home has become increasingly important. A dormer loft conversion offers the perfect opportunity to create a home office that promotes productivity and creativity. Make use of the generous amounts of natural light and elevated views to design a bright and inspiring workspace, and enjoy working from the comfort of your own home.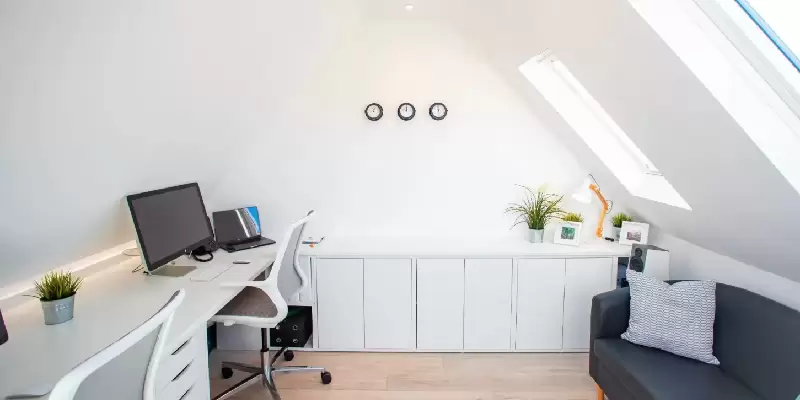 Children's Playroom
If you have little ones, a dormer loft conversion can be transformed into a vibrant and spacious playroom that sparks their imagination and provides a dedicated area for fun and creativity. Design a space that caters to their interests, incorporating custom storage solutions for toys, books, and art supplies. You could even create designated play zones, such as a cosy reading corner or an interactive play area, to encourage exploration and entertainment – the possibilities are endless!
Guest Bedroom
Converting your loft into a comfortable guest bedroom is an excellent way to accommodate visitors and provide them with a comfy retreat. With a dormer conversion, you can create a private and inviting space with an ensuite bathroom, ensuring your guests feel pampered and at home. Pay attention to the finer details, such as soft lighting, comfortable furnishings, and thoughtful amenities, to create a welcoming environment for your loved ones or visiting friends.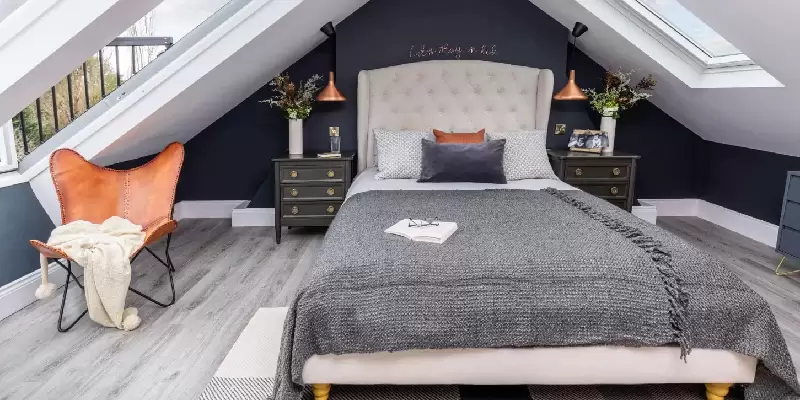 Entertainment Room
Take your leisure time to the next level by transforming your dormer loft into an entertainment haven! Create a home cinema where you can enjoy movie nights with family and friends, complete with plush seating, a state-of-the-art sound system, and a large-screen television. Alternatively, you could design a gaming room equipped with the latest consoles, comfortable seating, and immersive lighting to indulge in your favourite video games. If relaxation is your priority, consider designing a tranquil space where you can unwind, meditate, or practice yoga, complete with comfortable seating, calming decor, and soft lighting.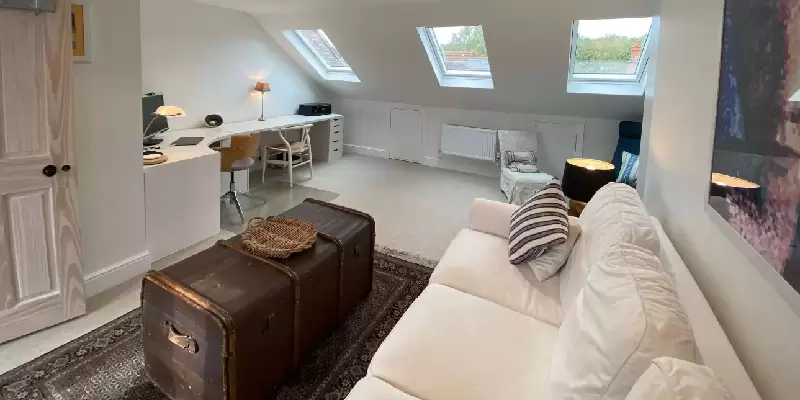 Remember, these ideas are just a starting point. A dormer loft conversion allows you to unleash your creativity and tailor the space to your unique preferences and requirements. Collaborate with our talented team of professionals who specialise in loft conversions in Milton Keynes to bring your vision to life, ensuring a functional, stylish, and personalised living space that you'll cherish for years to come.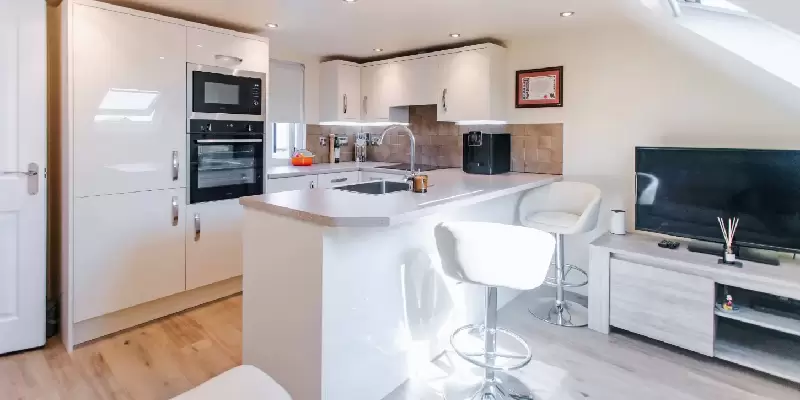 Redefine The Essence Of Space Within Your Home
A dormer loft conversion is an excellent way to unlock the hidden potential of your loft, providing valuable living space and enhancing the value of your home. By understanding the cost, planning permission requirements, and time frame associated with a dormer conversion, you can make an informed decision and embark on a successful loft transformation journey. With the right vision and the help of our talented team, who specialise in dormer conversions in Milton Keynes, you can create a unique and functional space that meets your lifestyle needs and adds value to your property.