Our Interior Decoration Services
As well as providing you with a leading loft conversion, our team can also help to finish your new space by fully decorating the interior. Our interior decoration packages are bespoke to each client, ensuring that you have the help you require and the results you envision. From painting to plastering, we can do everything for you, so you don't have to lift a finger. As the shape of your loft may make it hard to reach some areas when decorating, our experienced team can lend a helping hand by completing the task for you.
When designing an interior design package with the team, you can discuss colours and finishes that suit you, such as matching colours with your bespoke fitted wardrobes or running through ideas on the best colour palettes for the ambience your wish to create. No matter what your design requires, our team are highly experienced in designing and decorating loft conversions, taking away the stress and providing you with the perfect finishing touch to your new space.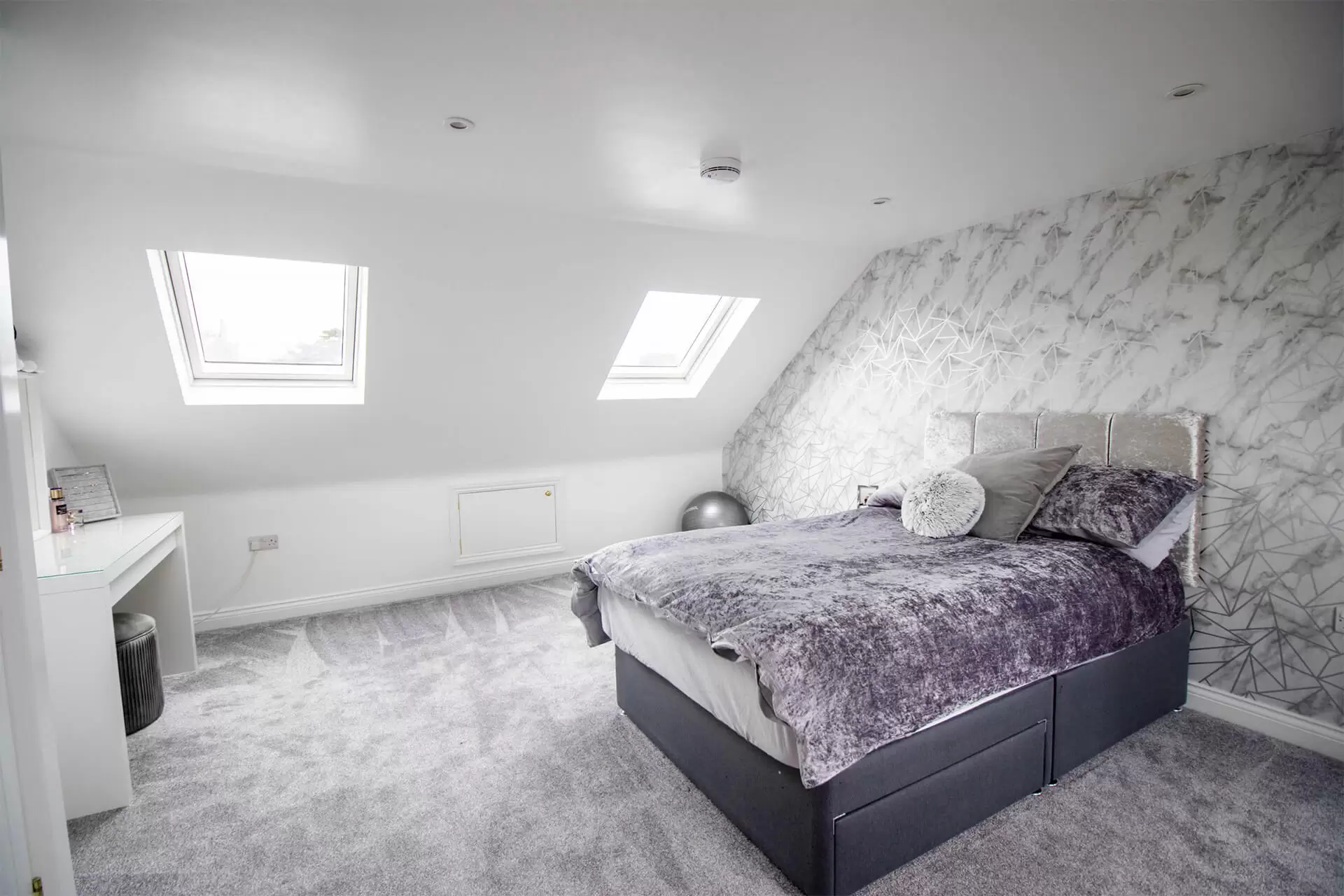 Plastering
Our team has years of experience in plastering loft conversions and can complete your new space ready for you to move in your furniture.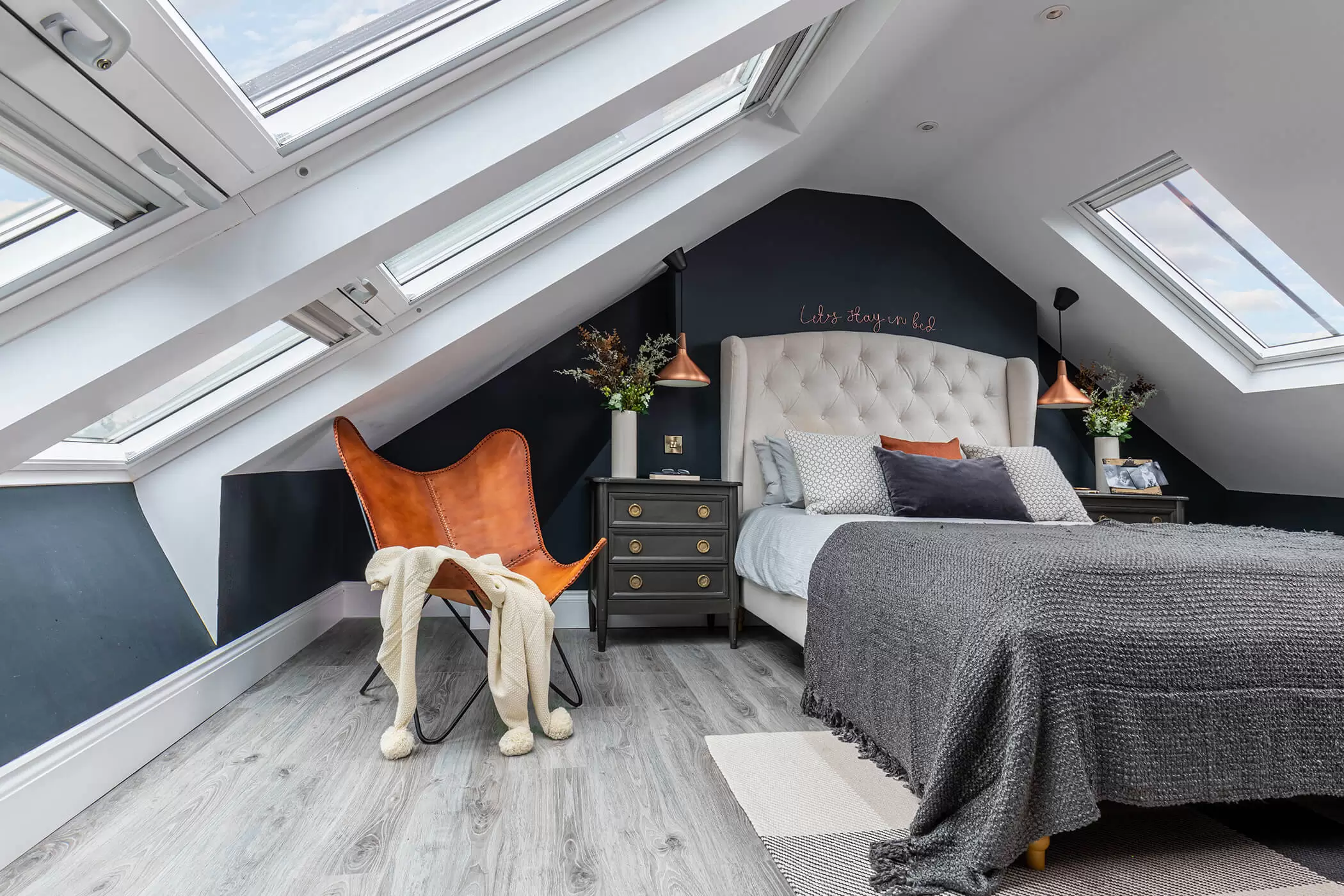 Painting
With an array of paint colours to choose from and a professional helping hand, your conversion can be catered to your style.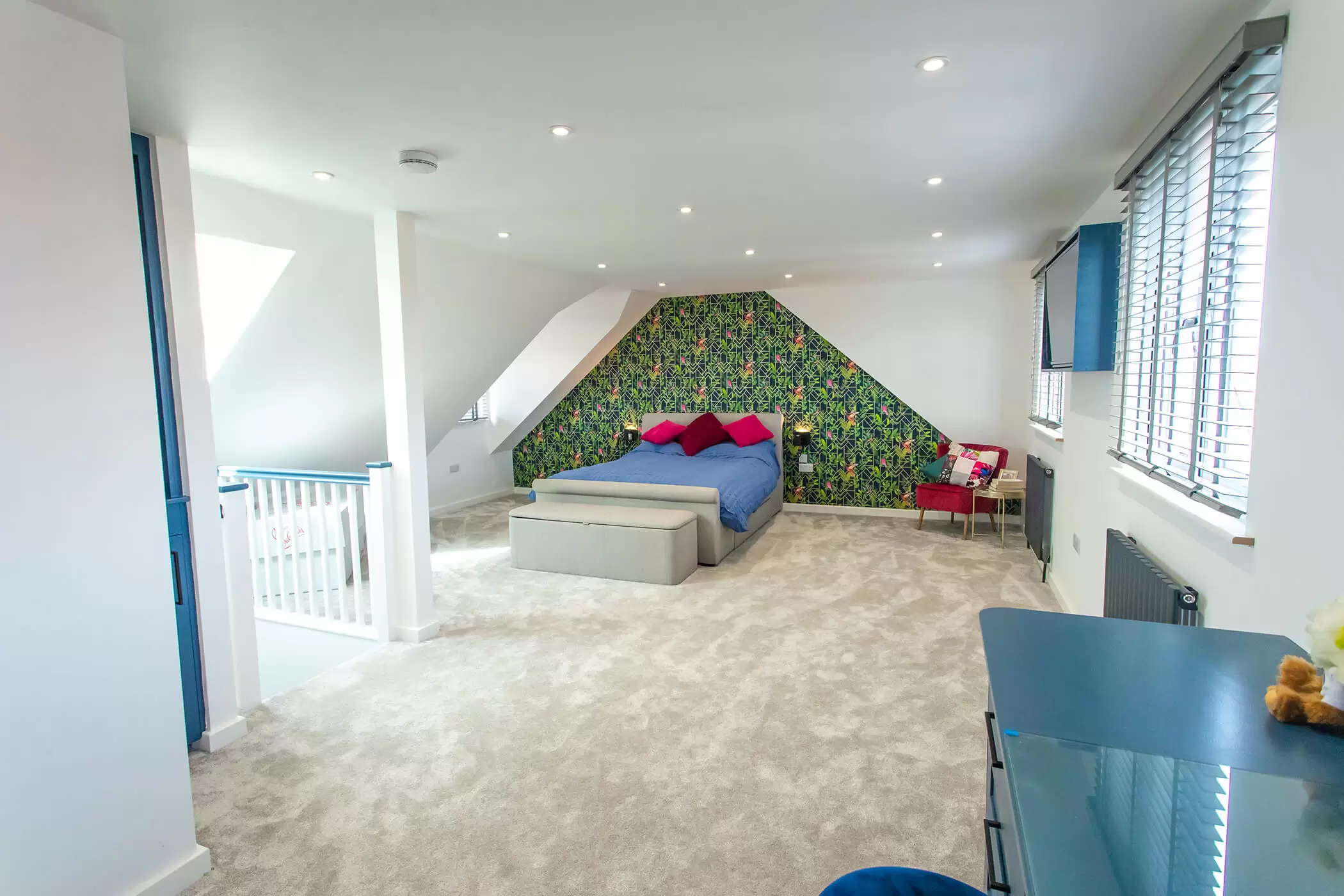 Wallpapering
If you wish to add some detail to your interior design, then our team can help to complete wallpapering to perfection.
Why Choose Us?
When enlisting the help of the DJ Moore Lofts team to complete interior decorating, you will be provided with only the highest-quality materials to ensure that you have the perfect finish for your new space. Every aspect of your loft conversion can be decorated by our team, from handrails and doors to hallways and walls. Our two main priorities are ensuring that you have the loft conversion of your dreams while taking the hassle out of installation by completing the final touches, ready for the room to be used.
High-Quality Finishes
As we use only leading brands and products for your decorating, you can expect a high-quality finish that will last for many years to come.
Personalised Touches
Every home is unique, and that's why our team will always work with you to create an interior design that epitomises your style.
Samples Available
To give you some inspiration and the peace of mind that your choice is the right one, we can provide you with samples upon request.
Examples Of Our Decorating Services