Decorating your home can be fun and is a great chance to play around with new interior design trends while injecting some of your own personality in the process. There are a host of different home interior design ideas and decorating tips that you can take into consideration when renovating your home. Whether you have had your loft recently designed and installed by our team, or you wish to completely renovate your entire home, we have come up with ideas that will transform your space.
Our Favourite Home Interior Design
First thing's first, setting a budget should be your number one priority. Without mapping out exactly what you have to spend and allocating it to the different things you'd like to do, it can be extremely easy to go over budget.
If you've decorated rooms before, you'll know how easy it can be to get carried away and buy things without really considering if you can afford them. There are many budgeting tools online, such as this one from Love Renovate, that can help you to see your budget ready for renovations to begin.
Let's take a closer look at our top decorating and design ideas that are budget-friendly while also changing aesthetics.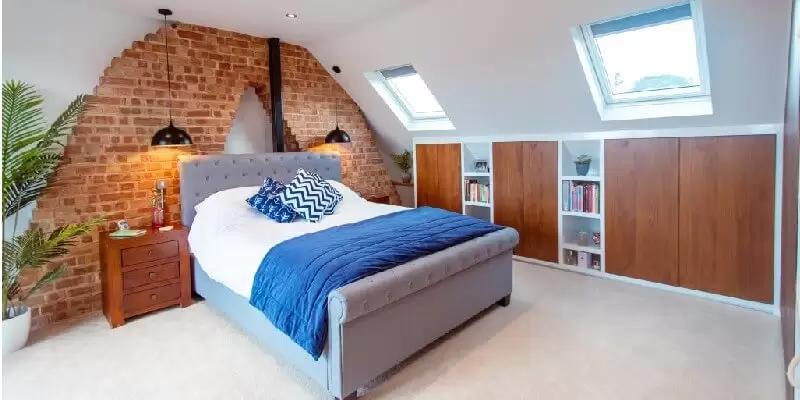 Before you get going, take a second to search for some interior decoration inspiration, as this can help you to put together some basic design ideas. You may have a specific aesthetic you would like to achieve or a simple theme you want to touch on; either way, collect some magazines or trawl through Pinterest to set those interior design plans in motion. Take a look at this article from Antonia Lowe Interiors on the best interior design magazines to help point you in the right direction. Alternatively, why not scroll through some of these inspiring interior design Pinterest boards to give you some ideas;
Putting specific design ideas in place will help to save money, as you will be able to find solutions that can create the same aesthetic without costing a significant amount. Once you have your plans in place and a budget set, it's time to look at specific ideas that will breathe life into your interior design project.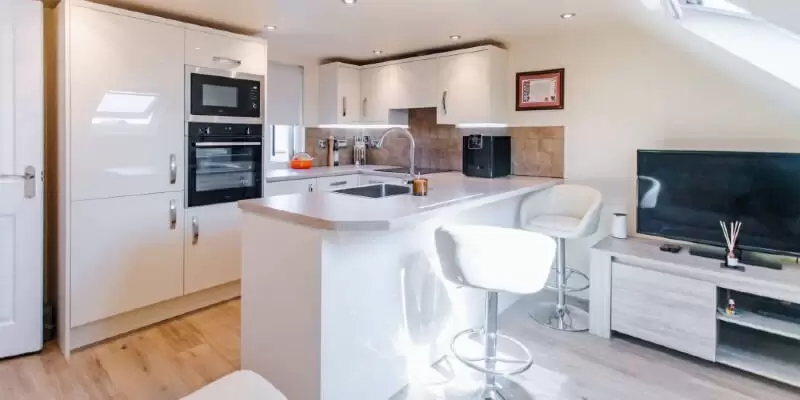 This might seem a bit out of place on a money-saving list, but believe us when we say, it's one of the best ways to create a brand-new space while increasing the value of your home. As broken down in this article from This is Money, a loft conversion can offer a 71% return on investment, so if you have the budget, this is definitely an interior improvement well worth considering.
Having carried out hundreds of loft conversions in Aylesbury, we can confirm that a loft conversion can be completed in a minimum of 4 weeks, depending on the size of your property and chosen design. As well as this, being at the top of your property, they are out of the way, meaning that the construction won't distract or interrupt your everyday life. A loft conversion can be used for anything from a new bedroom with an en-suite to a recreational games room or extra living room.
To create a contemporary interior design in your loft conversion, we recommend that you consider the following features to include in your design:
Lots of natural lighting through skylights and glass panels
An open plan feel for those that choose to incorporate a study and bedroom
Enjoy a French or Juliet balcony
White walls with black or dark grey frames on windows
Incorporate chrome features such as a chrome balcony rail and chrome handles
Why not speak to our team about our wide range of loft conversion types, such as our Velux conversion in Buckingham and our dormer conversion in Bedford?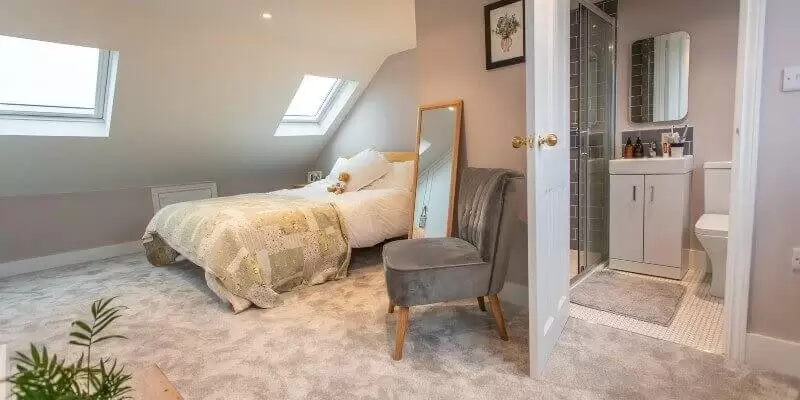 Interior doors have the ability to make or break the first impression of any home. More often than not, they are the first thing that you'll see on entering a property, so they are a great area to tackle if you are looking for an impactful home interior design.
While this may not sound like a particularly cost-effective interior design tip, it doesn't have to be an expensive project. Internal doors range in style and price, enabling you to choose some that fit in with your budget. There are a huge range of retailers that sell doors for interiors, so you'll be spoilt for choice if this is something that you'd like to invest in. Take a look at the range from Door Store, for a large variety of styles and colours, or for something a little different, check out the mirrored doors from archiproducts; we love the idea of these to really open up a room.
If you don't know where to begin, have a look at this article from Vibrant Doors, guiding you through the considerations to make when picking new interior doors. You can also pair your interior doors with a matching bespoke wardrobe when working with our team for your loft extension in St Albans. The colour, style, finishing touches and interior of your wardrobe will be customised to your aesthetic, allowing you to add your personal twist while also matching the aesthetics across the home.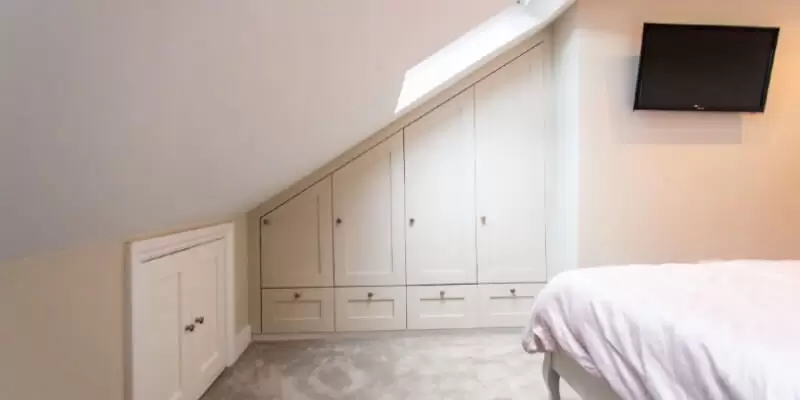 Feature walls can really transform a space through the use of a vibrant colour, a wall decal or even textured paint; the possibilities are endless. Not only does this create a stunning and mesmerising modern house interior, but it can also save you money by implementing a simple and cost-effective solution that has a dramatic impact on the interior design.
Paint is the most commonly used method when creating a feature wall. A simple lick of paint is both inexpensive and easily altered should you wish to change colours at some point in the future. Feature walls have really come into their own in recent times, with interior trends incorporating geometric painted shapes and lines, as opposed to merely painting an entire space. With a little investment in some decorating tape, there's no end to the designs you can incorporate with a painted feature wall. Take a look at some of these amazing examples from Real Homes, and you'll soon see what we mean!
On the subject of paint, why not opt for one with a little texture? This isn't for everyone but is another way to create a strikingly eye-catching feature wall at an affordable price. From suede textured to concrete effect paints, there are a host of ways to create a completely new aesthetic by injecting some texture into a space.
If you are looking for a more decorative feature with stunning colour and patterns, such as floral pattern, then there are a wide selection of wallpaper designs that you can utilise. Places such as World Of Wallpaper have a fantastic choice to add to your interior design, giving you endless options to bring some character into your space.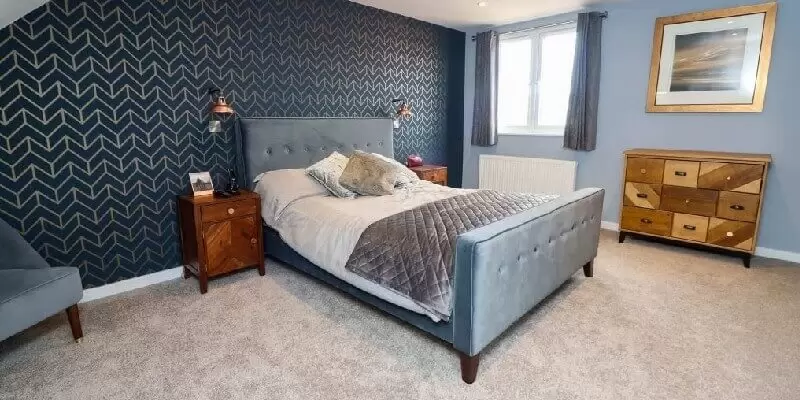 Another cost-effective idea that is more than easy to achieve is adding some accessories. Investing in a few different accessories and adding them to a specific room or around your home can make a huge difference to the overall design. These can be as small or as lavish as you choose, fitting in with your budget depending on how much you would like to allocate. Some of the best interior design tips include the following:
Lighting
New lights are a great way to incorporate a specific design trend while filling spaces with attractive features. Whether you choose to implement this particular accessory through ceiling lights, lampshades or spotlights, each has the ability to dictate the ambience and overall feel of a room.
Art
Possibly the best way to put your own stamp on a space, whether it be a large A1 poster, a series of small framed pictures or an original canvas. Artwork can tie in colour schemes as well as a specific trend, while decorating dead space that would otherwise be left empty. Check out Print Club London for a range of art in many different mediums.
Mirrors
A proven way to open up a space and reflect natural light, mirrors are a fantastic way to make smaller rooms look bigger than they are, while creating a focal point within any room. Keep it simple or jazz up the decor a little with something a tad more decorative. Take a look at the range from Graham and Green, and see what takes your fancy.
Plants
Not only do plants help to filter the air in a room and create a cleaner environment within your home, but they also provide really attractive features, whether on a coffee table, mantlepiece or window ledge. Succulents and Cacti have made a big comeback in recent years, particularly when it comes to interior design trends, so why not jump on the bandwagon and add some to your home? Alfresco Style has a great range to choose from at really affordable prices.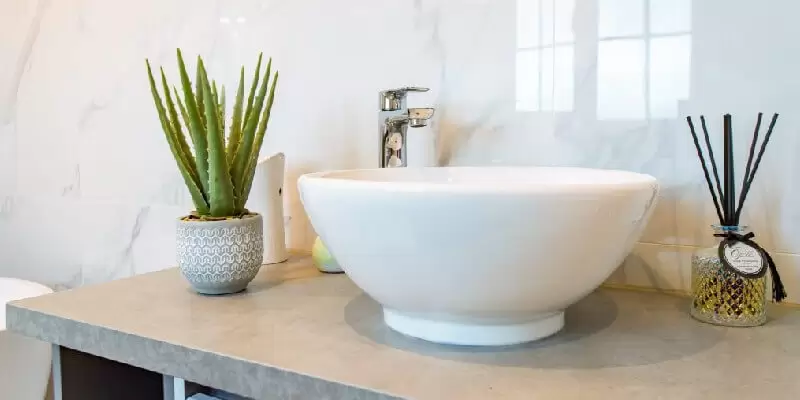 Do you have carpets covered in stains, rugs that have seen better days or floorboards marked with scratches? Although the initial upheaval of getting flooring replaced can seem like a real pain, the benefits will far outweigh any short-term hassle.
New flooring can dramatically improve the look of any room or space, including stairs and hallways, so it's a great aspect to focus on. If, for example, you can't afford to take on multiple interior decorating projects, by concentrating on updating your flooring, you'll be ultimately improving your entire house and will see the difference throughout the home.
If you don't have the budget to fit new kitchen cabinets or bathroom suites, why not look into updating the handles and fittings? This is a small but effective way of rejuvenating your interior decoration at home and repurposing old items to give them a new lease of life.
New handles can add little touches across a room but make a large difference. Incorporate colours or trends in this subtle way, and you'll be able to transform a room completely. The range from Not On The High Street contain marble, copper and glass handles, as well as design trends such as geometric, vintage and modern, illustrating perfectly just how much of a difference they can make.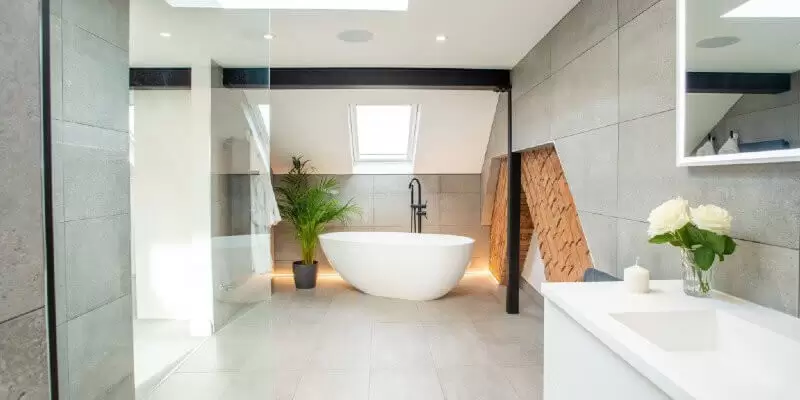 There are tons of painting and decorating tips that you can take into consideration when renovating your home. For example, painting your kitchen cabinets with a lighter colour to make the space feel bigger and brighter. This is why thinking about your colour palette is important, as it can drastically change the aesthetics and the feel of your room. Lighter colour palettes create a brighter, lighter and airy space, making it ideal for small spaces or contemporary designs, while softer and slightly darker colours are perfect for creating a warm, inviting and homey feel. HubSpot has a great article on how to come up with a colour scheme for your home using specific rules and techniques.
Take Inspiration From Our Home Decoration Tips
We hope you're now sufficiently armed with enough home decoration tips and much more to get you going on your money-saving renovation mission. There are so many ways in which you can save money while decorating, from establishing a budget, deciding on trends and working through each room one by one.