Over the years, opting to add a loft conversion to your property has quickly become one of the most sought-after home renovation ideas, often used as a cost-friendly alternative to moving home.
For many homeowners, the loft is used as a storage solution for anything from family heirlooms to old furniture, making it a hoarder's heaven! However, many lofts, when converted, have more than enough room for a large master bedroom with the addition of an en-suite, which means that it is most definitely worth utilising the free space to your advantage.
If you're in the process of considering whether this fantastic home renovation meets your requirements, we've devised a list of the top ten benefits of loft conversions!
The Rewarding Benefits of Loft Conversions
As the housing market continues to rise year on year, homeowners are opting to, instead of selling up, bring a new lease of life to their current property. Whether this may be through remodelling an existing room, adding a conservatory or converting their loft into a spacious extra bedroom. While all home revamping options are able to bring a new quirk to your home, converting your attic comes alongside some of the most rewarding benefits, including those below: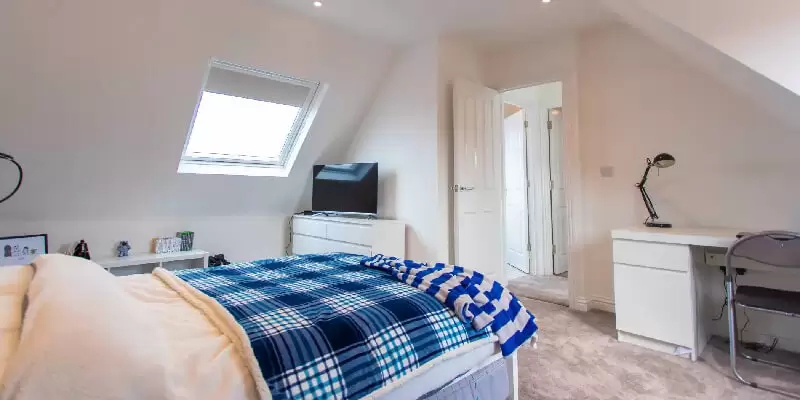 A loft conversion is an excellent home improvement that allows you to take full advantage of your existing space. The process involves transforming your old, empty loft space into a fully functional, livable extra floor on your home. While most opt for converting their loft into a new master bedroom, the possibilities truly are endless, and it couldn't be easier to customise every aspect to your requirements.
The complexity of your project will depend on your existing roof structure, property type and your desired outcome. Most loft conversions involve building an extension, also known as a dormer, as this allows you to accommodate features such as an ensuite or dressing room. For those lucky enough to have a generous loft size and height, it is possible to convert the existing space only, meaning no alterations to your property aside from adding windows – this is called a Velux conversion.
Regardless of the type of property you have, our team have the skills, knowledge and expertise to bring your vision to life and make what may seem like the impossible, possible.
The advantages of a loft conversion are endless, making it most definitely a worthwhile investment. Not sure how a conversion can benefit your home? Take a look at just some of the incredible features:
1. Increased Living Space
It can be incredibly easy to begin to outgrow a home, not only when new members arrive but also as the younger generation reach their teenage years. With this in mind, lack of living space remains one of the main reasons why homeowners consider moving to a larger property that meets their ever-growing needs.
Although both an extension and conservatory bring the advantage of additional living space to a home, they do take considerably more time and planning. The options in terms of room type are often limited to an extra living room or dining room when it comes to conservatories, along with an extension that requires approved planning permission. Our loft conversions in Milton Keynes, on the other hand, are quick and easy to transform, making the addition of extra living space a straightforward task. It also means that you are using dead space to your advantage without having to compromise property land that you will miss when built over.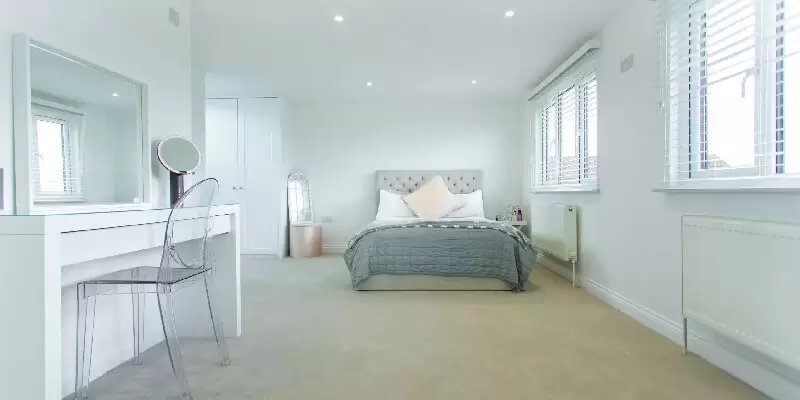 2. Adds Value To Your Home
A loft conversion is not only capable of rewarding you with extra features in the present day, but also in the future if you do ever decide to sell up. It is thought that a loft conversion can add up to an extra 20% to the value of your property, making it a valuable investment.
With tons of properties on the market, potential buyers or tenants will always be keeping an eye out for features that make a property stand out from the crowd. A loft conversion allows you to successfully enhance the space that you already have to your advantage, making a hidden treasure that will entice potential homeowners to take a look further into what your home can offer them.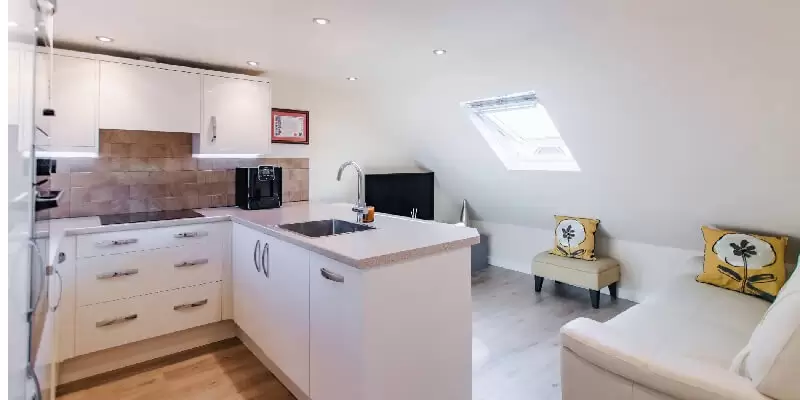 3. Variety Of Styles Available
When it comes to loft conversions, we can guarantee that you will never be short for styles to perfectly complement your home. Every conversion can be individually tailored to meet both your requirements and the theme that you aim to convey. The three main types of loft conversions available for your property are:
Dormer Conversion:

Not only does a dormer conversion renovate your current space, but it also adds a slight extension to the roof which allows a sloped room to become vertical. The extension projects vertically from your existing roof to provide extra headroom, floor space and natural light.

Velux Conversion:

A Velux conversion utilises the original shape and layout of the loft, but creates the appearance of a larger space by adding Velux windows to the roof. The structure of the roof is not changed at all, which means that the loft needs to be relatively bigger in height to live comfortably in the room.

Hip To Gable Conversions:

Many properties have a sloped roof on one side, which makes it tricky to fit a loft conversion. During a hip to gable conversion, the sloped side of the roof is extended, which means that the slope will be replaced with a vertical wall. The sloping side is named the 'hip', and the vertical wall is the 'gable', which is why this particular conversion type has been given a unique name.

4. Room With A View

Nowadays, particularly if you live in a busy city or town, the only views that you can enjoy from windows are those filled with housing estates, offices and roads, which is somewhat unappealing. Many houses lack a view, which is why this feature of a loft conversion comes as such a pleasant surprise to those considering the renovation.

All loft conversions utilise large Velux windows, often located on the roof, which is ideal for stargazing on clear evenings. They will also be considerably higher than any other windows in your home, allowing you to see your local area from a whole new perspective, making every loft conversion a room with a spectacular view!

5. Energy Efficient

Many are surprised about the range of different home efficiency benefits that come alongside a loft conversion and the low cost that they require to run.

All loft conversions, as mentioned previously, are filled with large windows, which means that for the majority of the day, they utilise only natural lighting. Most other rooms in the home are likely to be blocked by other properties, trees or the street outside, which means that on the gloomier days, artificial lighting will be required all day. However, conversions can be lit by only natural lighting throughout the day, all year round.

During the conversion process, if you haven't already, your chosen specialists will insulate the roof to ensure that the room stays cosy in the winter and stop hot air from seeping in during the summer. This means that after your loft conversion, you can guarantee that your home will be adequately insulated. In addition, as heat rises up, you will not need to spend as much money on using your central heating to heat the converted room.

6. Planning Permission Rarely Required

If you were to make any other alteration to your home that requires an extension, you would need to gain planning permission before you can begin. Loft conversions, on the other hand, do not need planning permission; they are already classed as permitted developments unless they require a complete change in the appearance of your home.

Excluding the hassle of getting granted planning permission will save you both time and money. In most cases, submitting a planning permission application, there will be a fee associated, and you simply cannot guarantee that it will even be accepted. Being able to begin the conversion process without the worry of extra waiting time and fees makes a loft conversion even more of a beneficial renovation.

7. Creates A Multiple-Use Room

Once your conversion is complete, there are absolutely no limits to how you make use out of your newly renovated space. The most common use of a loft conversion is an extra bedroom with the addition of an en-suite, but this doesn't necessarily mean that it's the only option you have.

If you have an ever-growing family, your loft could be transformed into a playroom filled with all toys, game consoles and comfy bean bags where the younger members of the family can retreat to and relax. We suggest filling the room with different types of storage as it means that you can keep the rest of the home clutter-free, and all children's belongings can be stored in one place out of sight. We love the collection of storage ideas from the Great Little Trading Co.

The great advantage of opting to utilise a loft conversion as a playroom is that as they get older, the room can be altered with age. When children reach their teenage years, you could even consider making your very own home cinema room. For a full guide on how to make your own home cinema, take a look at Homebuilding & Renovation!

If you do want to turn your new loft conversion into a comfortable, functional bedroom then take a look at our previous article for some inspiration!

8. Quick & Easy Process

Although a loft conversion does bring a drastic change to your home, it is, in fact, a quick and easy process that causes little to no disruption to your day to day living. Interior aspects of the conversion, such as adding a staircase, will take as little as one day and can be completed while the family are at work, school or any other commitments. Your chosen conversion specialists will be flexible in working renovations around your schedule.

On average, around 6 weeks will be allocated to build and complete a loft conversion; however, they usually only take around 4 weeks. Extra time is always added to the timeframe to cover the event of any uncontrollable issues that arise.

9. Easier Than Moving Home

Adding a loft conversion is, without a doubt, a hundred times easier than moving house. As mentioned previously, loft conversions are a perfect alternative if you are beginning to outgrow your home, but want to avoid the hassle of selling up.

When purchasing a new home, not only will you have to cover the cost of a deposit but also additional expenses such as stamp duty, solicitor fees and surveying. Particularly if you have to move a little further afield, moving home will also require perhaps a longer commute to work and settling children into a new school, along with the hassle of packing up all belongings.

10. Encourages A Clear-Out

An empty, unused loft or attic quickly becomes the home of all old belongings, furniture and keepsakes that, although are no longer in use, cannot be thrown away. Before you know it, you have filled the space with clutter which will do nothing but collect dust and waste valuable space. Opting to begin the process of a loft conversion forces you to clear out every nook and cranny of the space as it must be entirely clear for work to begin. This gives you the perfect opportunity to have a full clear-out and finally say goodbye to the items that you have been hoarding for years. You will be encouraged to cut down on the amount that you keep as you will no longer have the storage space available.

In short, absolutely yes, a loft conversion is worth it. Our list of benefits has proved that, across the board, it can increase the value of your home and utilise a lot of unused space that could be being used by your family right now. It is a significantly easier process and more cost-effective than moving house, yet it will make your house feel as good as new. Our specialists in loft extensions in Milton Keynes can assist you in planning and designing your new loft conversion, along with building and installing it. Ensure you contact us now to get started on your dream home!

Book Your Loft Conversion Today!

Building a loft conversion brings with it a plethora of incredibly beneficial upsides to improve both the aesthetics and value of your home. It gives you the perfect opportunity to transform cluttered, wasted space into a tranquil retreat to fulfil the needs of your family.

If you are looking to begin the process of adding a bespoke loft conversion in Milton Keynes, then please feel free to contact DJ Moore Lofts. Our team would be thrilled to provide you with a free survey to decide on a fixed quote; we make the promise that there are no added extra fees! Take a look below at a gallery of some of our amazing loft conversion transformations.