What Is LABC?
The LABC (Local Authority Building Control) is a membership organisation that acts on behalf of all building control teams in England and Wales. Their team of surveys are dedicated to ensuring that all construction projects are delivered to the highest standard with long-term safety in mind. They maintain technical consistently by providing training, guidance and performance standards to all companies who are members of the LABC.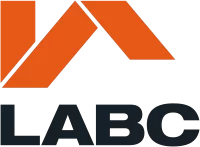 Benefits of the LABC Accreditation
Training & Qualifications
Thanks to the LABC, the team at DJ Moore Lofts can consistently develop their knowledge and skillset through taking regular training courses to gain additional qualifications.
Guidance Documents
Being a member of the LABC means that DJ Moore Lofts regularly receive guidance documents which are filled with the latest industry updates in the world of building control.
Health & Safety
Part of the LABC memberships is advice on customer protection, public safety, and how to meet HSE or Trading Standards and Environmental Health regulations.
What the  LABC accreditation means
The LABC accreditation features many components, which, collectively, allows traders at DJ Moore Lofts to maintain a quality that outshines all competitors. As the certification process is a one-off, team members will always be a member and will continue to receive additional training, guidance and industry updates. Having the accreditation under our belts enables us to give all clients peace of mind that their property couldn't be in safer hands.