Our Floor Installation Services
DJ Moore Lofts has partnered with a local floor company that provides us with high-quality flooring materials and finishes. Although these carpenters are not part of the in-house team, we have an exceptional relationship with the business and can schedule floor installations at times best suited to the project. Through this, you can choose the perfect flooring that matches the aesthetic of the room and provides a luxury feel, all completed to the set deadlines to ensure that the project finishes on time.
When designing your flooring with the team, we can provide you with samples to help your decision-making, ensuring that every detail is perfect and enhances the aesthetic you are looking to create. Having worked on many loft conversions over the past 12 years, our team can help you decide which flooring is best for you, whether that be through colour inspiration or recommending flooring materials best for the rooms use. All you will need to do is pick the material and colour, and our team will measure and organise the installation of your chosen flooring.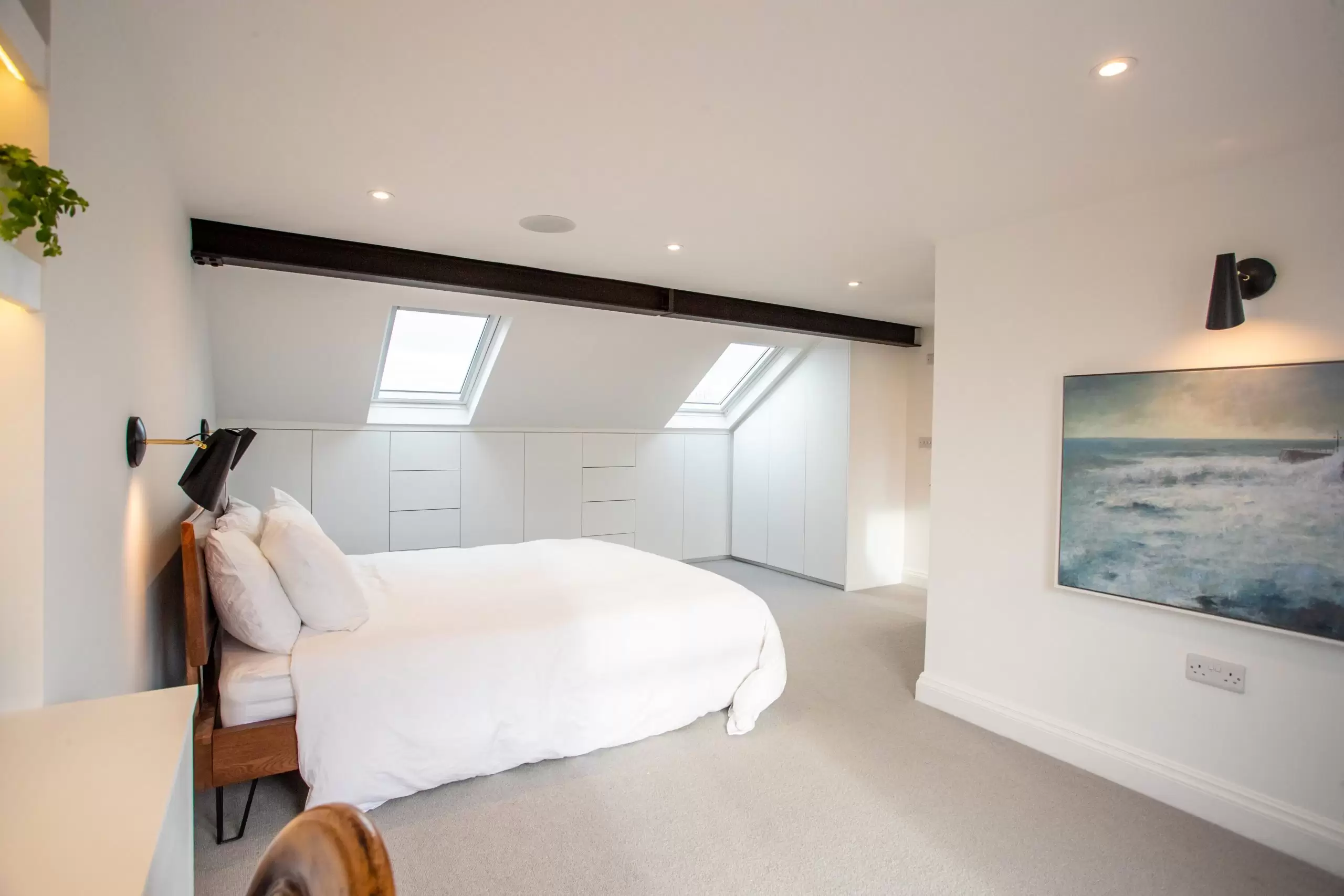 Carpet Installation
A carpet flooring can provide you with a soft material that enhances a homely and cosy feel within the room.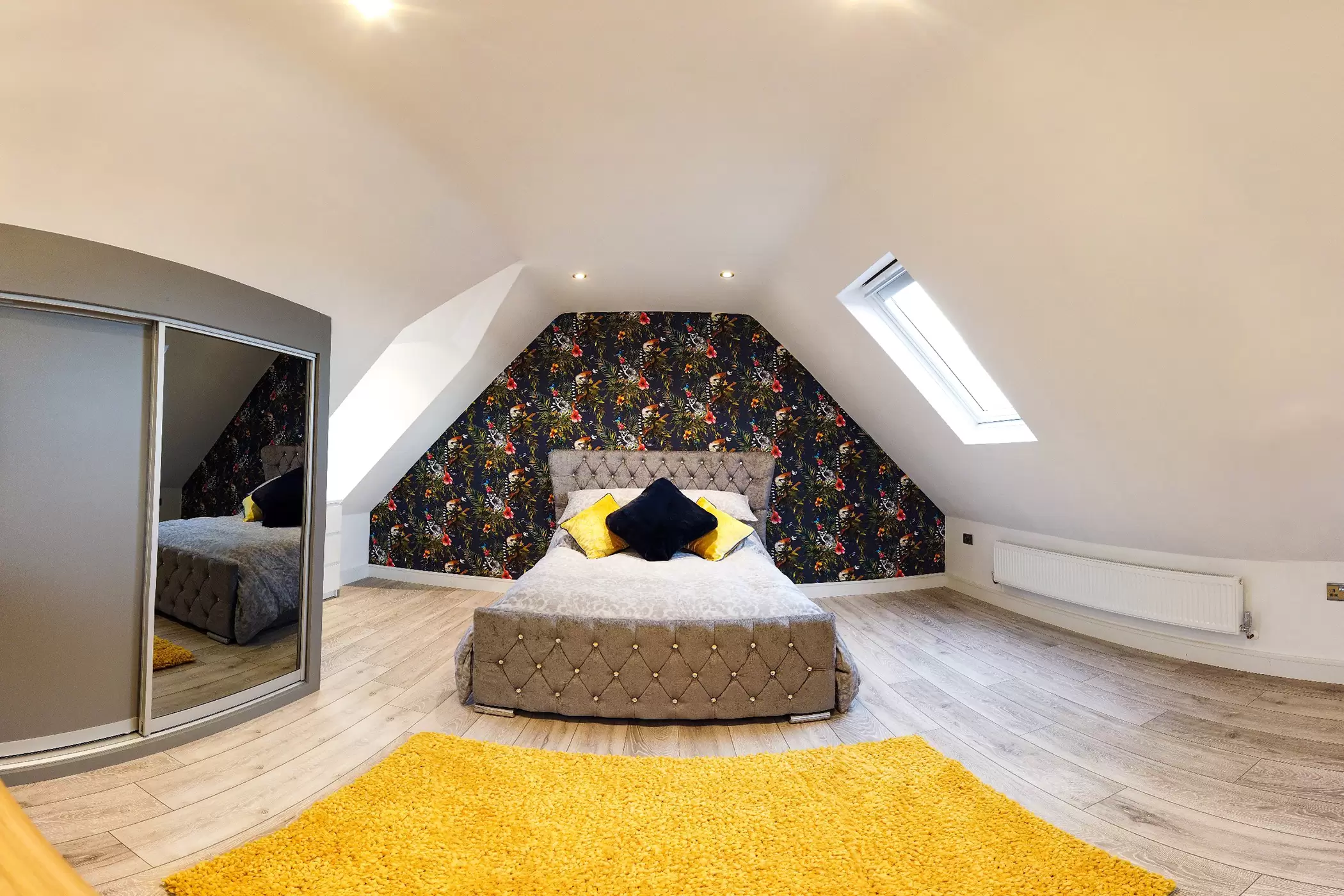 Laminated Installation
You can create a beautiful wood effect with our laminated flooring range, adding a touch of elegance and neutral colour tones.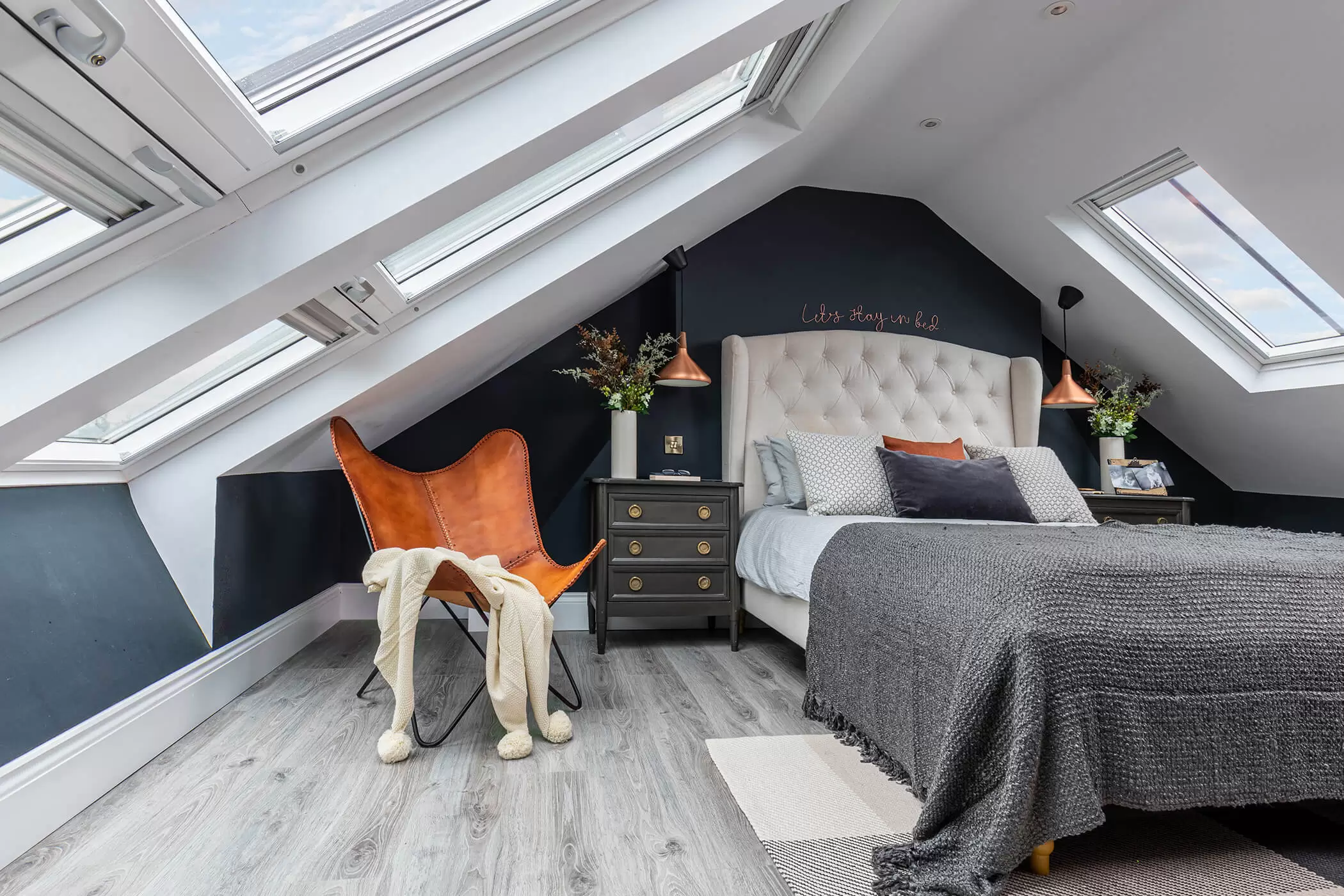 Vinyl Installation
With a range of intricate designs to add style and eclectic flair to your new room, you can find the perfect design with our vinyl flooring.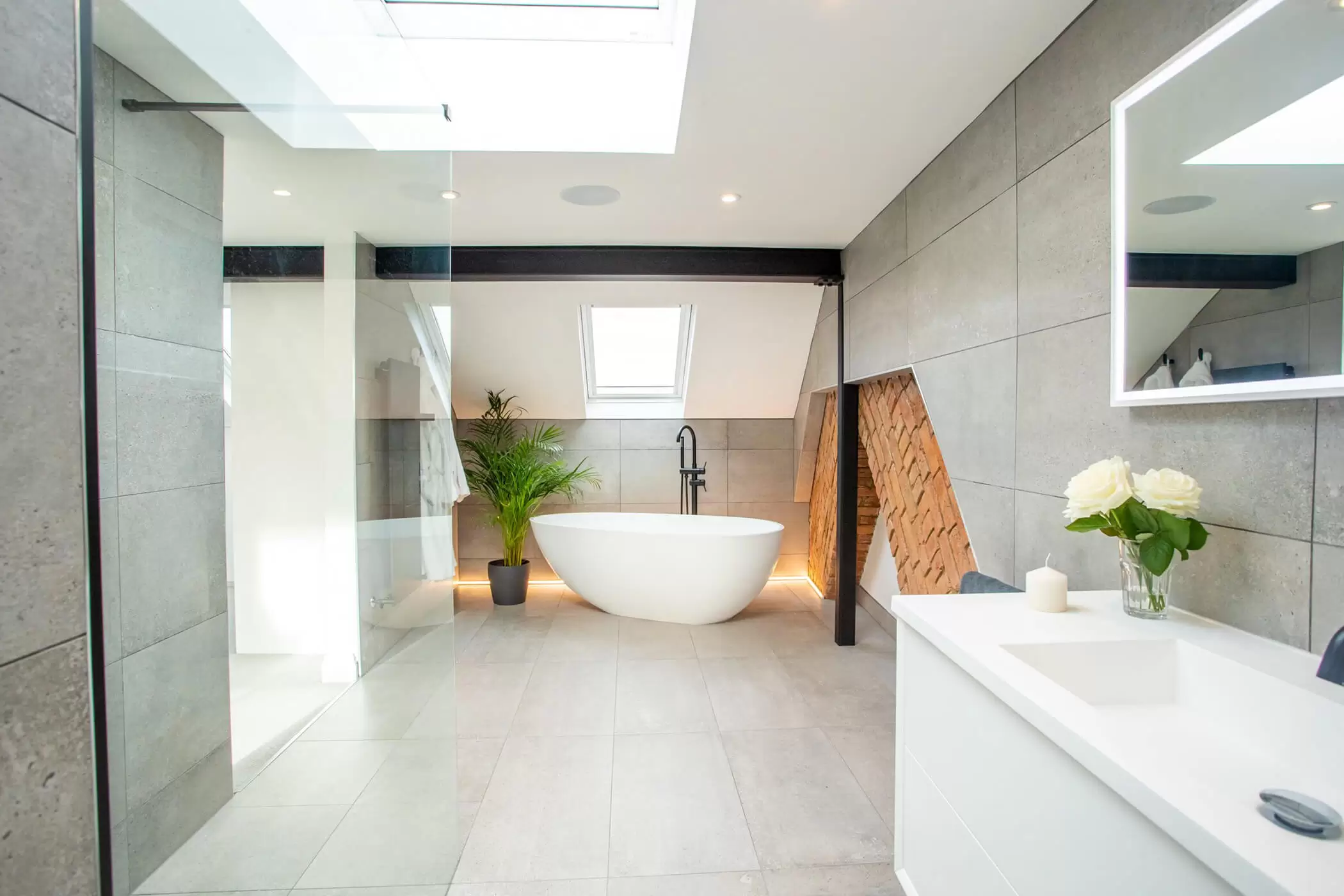 Tile Installation
Enhancing the beauty of the room and offering a luxury touch to the space, our tiled flooring is stunning, durable and lavish.
Why Choose Us?
The DJ Moore Lofts team are well known for providing clients with leading loft conversion solutions, including interior decorating services. In fact, our loft conversions have won multiple awards over the years, and our clients highly recommend our team for bringing their vision to life. The team can provide clients with this high-quality service through their many years of experience, offering an abundance of knowledge and expertise to ensure every aspect of the design is high-quality and bespoke to you.
Various Material Choices
We understand that every home is unique, which is why we provide multiple high-quality material options.
Expert Teams
With over 12 years of experience under our belts, we use our skills and knowledge to bring your vision to life.
Designs Catered To You
All designs are created bespoke, ensuring that every aspect of your loft conversion matches your requirements.
Examples Of Our Flooring Installations