What Is Tradectory?
The aim of Tradectory is to connect homeowners directly to tradespeople who can complete the project they have in mind to the highest quality. Tradespeople can advertise their business on the photo-based directory, allowing them to showcase the results from their most recent construction projects to entice new customers. Homeowners, on the other hand, can search a particular trade, and a host of photos will appear. In doing this, they can get a first-hand impression into what each company can offer them.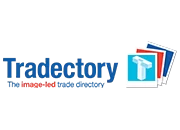 Benefits of a Tradectory Accreditation
Online Presence
The ability to post on an image-led trade directory allows DJ Moore Lofts to boost their online presence. Potential customers can engage with previous projects to aid their decision.
Easy Navigation
Tradectory couldn't be easier to navigate. Through searching keywords and location, users can receive tonnes of inspiration on companies that would be ideal to complete their project.
Free To Use
One of the most significant benefits of Tradectory is that the platform is free to use for both homeowners and tradespeople. It comes alongside absolutely no hidden costs.
How DJ Moore Lofts Use Tradectory
At DJ Moore Lofts, the team are all about first impressions. Ensuring that high-quality photos are taken at each stage of the construction project, along with a photoshoot on completion, is a key aspect of every loft conversion. Tradectory is ideal for allowing DJ Moore Lofts to update potential customers on the latest loft conversions, to provide inspiration on the possibilities of their home and persuade them to enquire.