Our Flooring Packages
DJ Moore Lofts has partnered with a local flooring company who provide all manner of flooring products, allowing loft conversions to be handed over to customers ready to use. All projects can be organised based on your schedule, meaning that there will be no delay in completing the installation of flooring. Every stage of the construction process is guaranteed to run with ease.
The team can showcase different samples of products available if needed to help you to decide on the best option to fit your requirements. Packages will also include full room measurements and the organisation of the project schedule.
Flooring We Offer
Fully Carpeted Rooms
Laminate Flooring
Solid or Engineered Flooring
Vinyl Flooring
Tiled Floors
Contact Us For More Information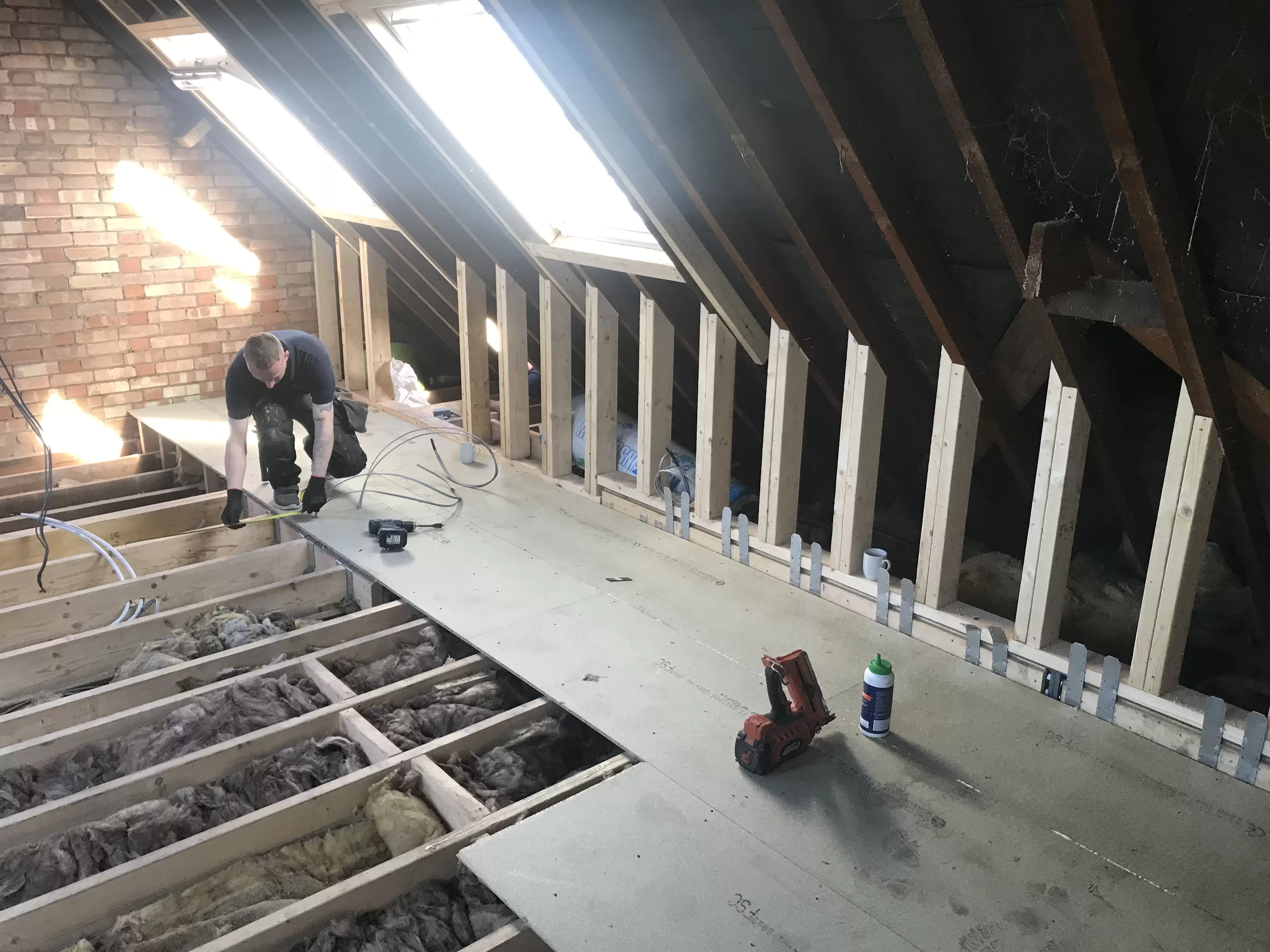 Interior Decorating
Not only does DJ Moore Lofts provide flooring packages, but also interior decorating. All rooms included in the loft conversion can be painted, along with areas that have been worked in such as the existing landing loft hatch. All painters are incredibly organised and are booked to work alongside the loft conversion schedule, helping the project to run smoothly and avoid delay. In doing this, it can be guaranteed that there will be no handover downtime or the need to organise other traders to complete work on a later date. A quotation can be provided on any additional finishes that you require.
Benefits Of Our Decoration Packages
We Can Offer Any Finish You Would Like
Fully Finished to a High Standard
Only the Best Quality Materials to Give a Perfect Finish
We Can Add Feature Colour Walls and Wallpaper
Fully Completed and Ready to Use After We Hand Over
Miscoating Options
Painting of Handrails, Spindles, Doors and Hallways Options
Samples and Choices on Request