One of the most common questions that our clients ask us is 'how long does a loft conversion take?'. While this can vary depending on how much work will have to be done, and if there are any disruptions to the building process, it should generally take between four to five weeks. To give you a better understanding of why it takes this long and what you can expect throughout the process, here is a thorough answer to your queries around timing.
How Long Does A Loft Conversion Take? Answered
Whether you opt for a Velux conversion, a dormer conversion or a hip to gable conversion, it will be designed and styled completely different compared to other clients that we have worked within the past. Your property may cause the team to complete a challenging installation, which may take longer than the general loft conversion. To ensure that you take everything into account when having your loft converted, here are the two main things to consider in terms of how long it takes: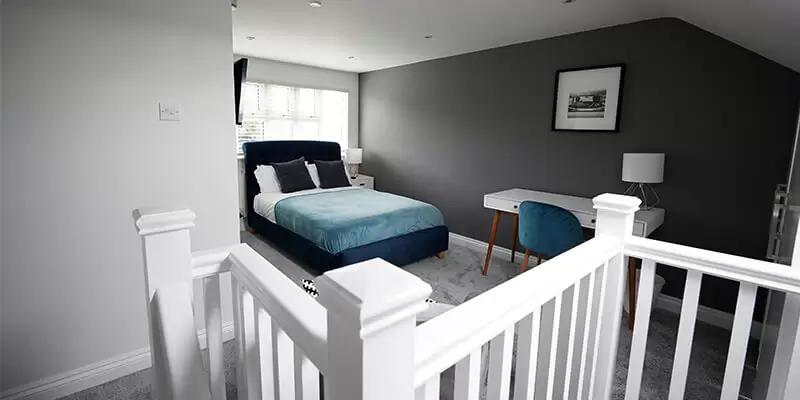 The Three Phases
When having a loft conversion completed, there are three main phases that will need to be carried out to ensure that it runs smoothly and looks exactly how you envisioned it to be. If one of these phases are disrupted for any reason, then it could cause a severe delay in the installation process, and, therefore, could extend how long it will take.
Phases 1: Design
When having a loft conversion, thorough designing will be underway to ensure that you can implement the vision that you wish to achieve. Blueprints and architectural drawing will give you a better understanding of what the conversion will look like once complete, and give you the opportunity to make adjustments depending on your needs and requirements.
If your conversion is going to change the structure of your property, then you will need to have an architectural drawing of the outside of your home. Not only will this give you an understanding of what to expect the conversion to do to the exterior of your home, but it will also be needed for any planning permission that you apply for. Through the blueprints that are formed, the team will help you to know what forms you will need to fill out to complete planning permission. Alternatively, you can head over to the official government website for more information.
Included in the blueprints will be a design of the interior of the room, including where you wish to place fixtures and features. For example, if you would like the conversion to be a master bedroom with an ensuite, then you are able to choose the bathroom fixtures, and these will be included in the drawings.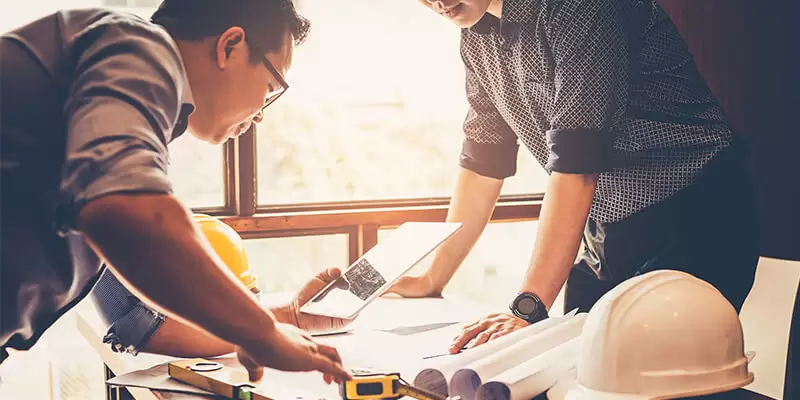 Phases 2: Planning
Planning refers to the planning permission that you will need to gain from your local authority; this may also include the purchasing of materials and products to complete your installation. The planning process is, unfortunately, not something that we are able to control. For this reason, we are unable to give a definitive timescale as to when this will be completed.
The design process will aid you with the planning, as the team will ensure that every aspect is completed before you enquire planning permission. This will, therefore, reduce the amount of time that it will take for the planning process. The DJ Moore Lofts team will be able to give you a rough guideline on how long this phase may take according to previous projects within the same area. Please contact the team if you require more information about these phases.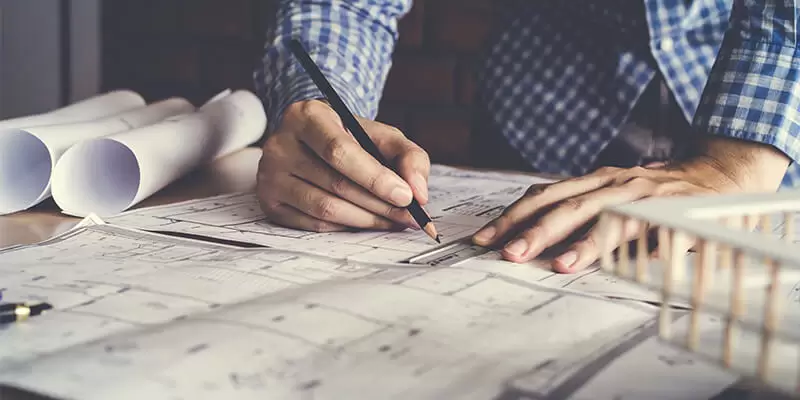 Phases 3: Building
Once your project has been given the go-ahead from your local authority, and all of the necessary materials and products have arrived, the DJ Moore Lofts team will begin the construction process of the conversion. It will begin with the roof and any exterior work being completed before the team go inside and fit electricals, plumbing and complete plastering work.
Depending on the type of loft conversion that you wish to install, the building process may take longer. For example, the Velux loft conversion and the dormer conversion tend to be quicker to complete than a hip to gable conversion. Before the process begins, a member of the DJ Moore Lofts team will inform you of roughly how long it will take to build the conversion, to give you a better understanding of what to expect.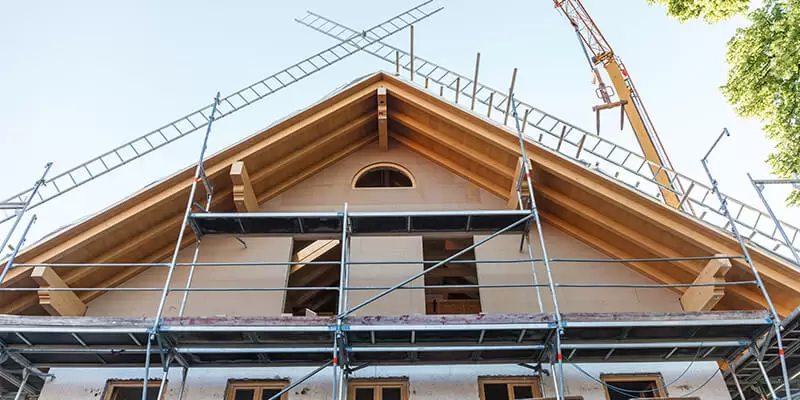 Week By Week Schedule
Although timescales will be completely estimated, as there are factors that could alter the time it takes to complete your loft conversion, it can be useful to know roughly what to expect week by week. Here is what you can expect from week one to week four as long as all goes as planned:
Week One
The first week of work on your loft conversion will usually be the preparation stage, organising equipment and materials to ensure that maximum safety is maintained while working on your property. It may appear that there has not been much development on the loft, scaffolding will be erected to lay the foundations of the loft conversion before roofing and installation are installed. It is extremely common for a skip to be outside the home during this phase of the process.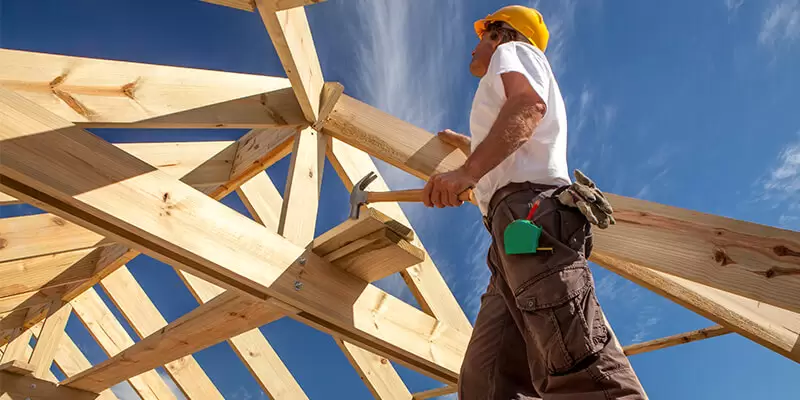 Week Two
Towards the end of the second week, you will find that work is completed on the roofing and flooring of the loft conversion, ensuring that it is safe and stable before completing any other work. Installation, ventilation and internal stud walls will be erected during this period according to the design guidelines. However, for hip to gable designs, for example, structuring the roof may continue into the second week, but the team will inform you of this before construction goes underway.
Week Three
Week three will completely depend on how well the construction is going. You may require more time to install the roofing and flooring systems before further work is completed on the loft conversion. On the other hand, this may be when the team begin to implement the interior design by laying foundations ready for fixtures and features to be added to the room. If you are having an ensuite, then the team will begin to install plumbing, tiling and possibly fixtures.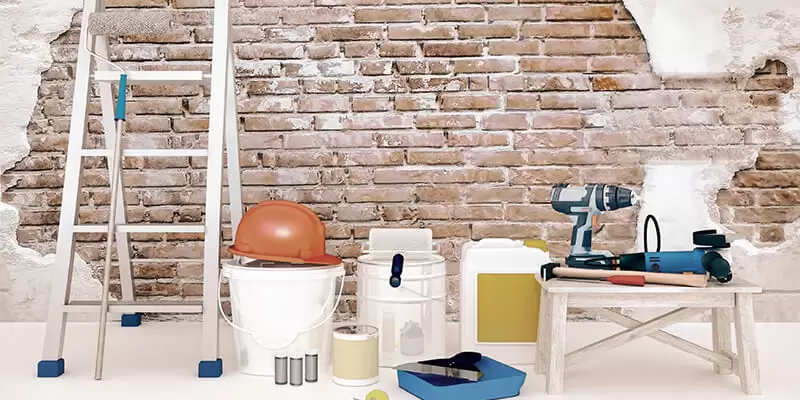 Week Four
This may be week four or five, depending on how well the construction has become along. Either way, this is usually when the team will finish off the rest of the loft conversion, making all of the final touches to ensure that it is exactly how you envisioned. Once the team has completed all of these phases, then you will be able to start bringing in your furniture such as beds, tables or anything else that will start to make your conversion feel like home.
Loft Conversion Timeframes
The timeframe in which it takes the DJ Moore Lofts team to complete your loft conversion depends on various different factors. This, therefore means, that while we are able to say that on average, it takes between 4 to 5 weeks, it could be longer or shorter depending on the type of conversion you have requested. If you would like to know more about our loft conversion process, then please take at our previous projects for a better understanding. Alternatively, please contact the team for more information on our design and planning process.