The most common use for a loft conversion is a bedroom with an ensuite, which is an excellent way to add space within your home while also increasing the value of your property by adding another bedroom. Although designs and styles are always the first thought for homeowners, other elements required for a loft conversion can go unconsidered, such as bathroom plumbing. Luckily, when working with DJ Moore Lofts, you are equipped with all of the information you require from some of the leading specialists in the industry. If you are considering a loft conversion with ensuite, then our guide will take you through everything you need to know about plumbing to leave no questions unanswered.
What Plumbing Do I Need For My Loft Conversion With Ensuite?
After the series of lockdowns we have all faced here in the UK, many of our new clients are looking to add space onto their beloved homes after spending months on end cramped inside the little space they have. A loft conversion is a great way to maximise space, and if your loft is big enough, it can cater to more than one room. Even if you feel that your loft isn't the right size, the multiple loft conversion styles that are available makes it easier than ever to design space catered to you.
When thinking about your loft conversion, your main priority is often how the conversion will look on the outside, and how big it will be on the inside. This means that factors such as plumbing and ventilation can get forgotten about. If you do choose to have an ensuite in your conversion, then while plumbing work will need to be carried out, this is covered by our team before installation to make sure that you have everything you need ready for enjoying your new home addition. To help you understand more about loft conversion plumbing, take a look at the information below: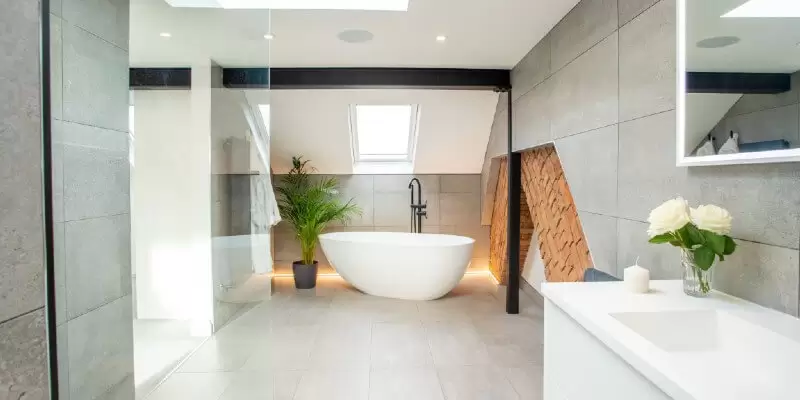 After speaking with the team about your loft conversion, they will be able to give you a rough idea of how much room you will have in your extension. This will help you to determine how big the space will be if you wish to incorporate an ensuite or bathroom in loft conversion. If you would like to have a fairly large bedroom, then you may want to consider having a smaller bathroom with the necessities, which will also be a lot easier for your plumbing. For example, your ensuite could have a sink, shower and toilet, or even just a sink and toilet if you wish to make your conversion a study or games room.
There are a couple of things you need to seriously think about when it comes to adding a bath and shower into an ensuite. Firstly is the layout; you want to get the best space possible, which means thinking of clever ways to integrate your bathroom design. For example, opting for bespoke products such as bespoke shower screens will help you utilise space effectively. You will also need to consider where your products will be placed within the bathroom, which may be determined by the plumbing you already have if you do wish to move your existing pipes. This will make for a more cost-effective solution, as the more plumbing that needs to be moved or installed, the more it is going to cost. When working with our team for your loft conversion, our in-house team of professional plumbers can give you insight into how your bathroom should be laid out for the most effective and affordable solution.
Another thing to consider is whether a full bathroom, including a shower and bath, will fit into your ensuite. A bath will take a significant amount of space in comparison to a shower; however, if your ensuite or bathroom has a slanted roof with limited headspace, this is the perfect place to put your bath. While the shower takes up less space, you will need a full-height ceiling for it to fit comfortably. These factors may make it hard to place your products that require plumbing near existing plumbing, so you will need to consider extending and moving your plumbing system.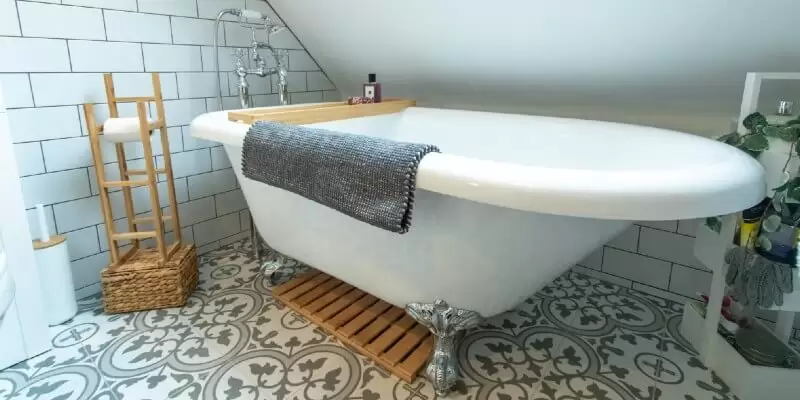 Plumbing can be tricky when it comes to loft conversions because you have to work around the existing plumbing within the house. If you are thinking about installing a bath, you will want to place it as close to the current supply and waste pipes as you possibly can. Not only does it make it a lot easier for the bath to be installed, but it will also save you a considerable amount of money as you do not have to move or extend any of the waste or supply pipes. These pipes are usually located at the rear or side of the house, which makes it easier for you to decide where to place your bath or shower.
Waste pipes are larger pipes that can be challenging to get to bend around corners and other areas of the house. There will also need to be a specific fall or gradient to the pipe to allow the waste to flow through it properly. We always recommend avoiding changing the location of your waste pipes as much as you possibly can.
If you are thinking about extending the pipework or changing the layout of your bathroom, we highly recommend getting in touch with our team of experts, as this is not a job you should carry out yourself as you could damage the current plumbing systems. If you are thinking of having an ensuite in your loft conversion, then please feel free to contact our team about loft conversions in Milton Keynes and the surrounding areas. We have in-house plumbers that help us to design loft conversions, ensuring the best possible results for your vision.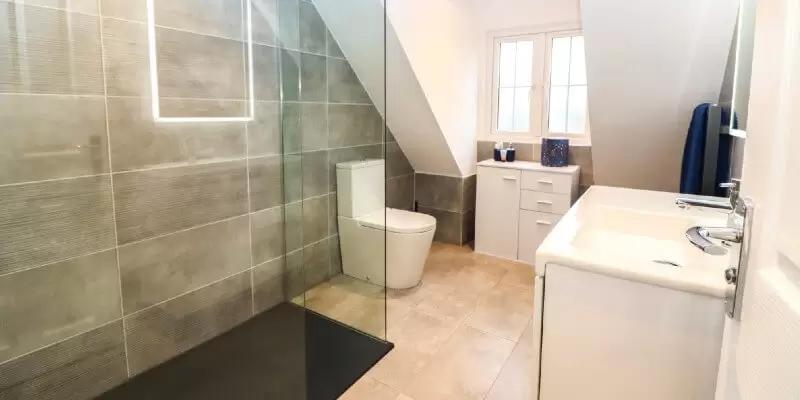 Getting water up to your loft conversion is not as tricky as you think. After you have sorted out the waste, all you will need to do is make sure that you purchase an electric shower with a pump, which will be the easiest to install and provide plumbing to. It also means that you will not have to worry about fitting a water tank to the small space you have left in your loft; it is also a much more cost-effective solution.
If you have a combi boiler or are thinking about getting a combi boiler, it will do wonders in helping the water to heat instantaneously. You will also notice it is a lot easier for you to get water up to other areas of the bathroom, such as the basin.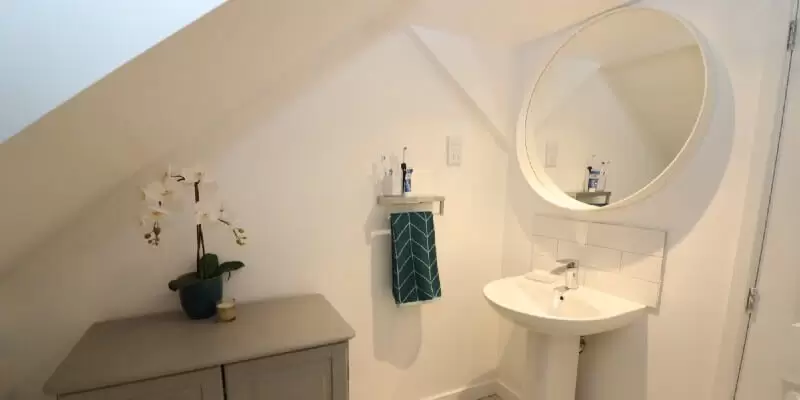 Another aspect of your new loft conversion bathroom you will need to think about is the ventilation. Without ventilation, your ensuite will become damp, not only causing multiple health risks but also causing damage to your new space. Depending on where your ensuite is located, you may find that there is no window in the room, which leaves the question of how you will ventilate your room.
Obviously, the first choice when it comes to ventilation is installing a window. If there is enough room on your roof, then our team can install a frosted or tinted window in the ensuite to allow for ventilation, which also gives you the added benefit of natural sunlight. However, this is not always feasible on every loft conversion, which is why many of our clients opt for an extractor fan. We highly recommend opting for a powerful fan so that you do not have to worry about mould growth, and you can find a range of modern designs online to make sure that your new addition is stylish.
All bathrooms require a waste water system, so this is something you will also need to consider when installing your new loft conversion ensuite. Your waste water will go down large vertical pipes which leads to the drainage system underground. These pipes are known as soil stacks, and for any new bathrooms, you will have to have the waste water reaching the soil stack. If you are fitting your new ensuite in a location that can make it hard to connect to the soil pipe, then you can have a flexible small-bore waste pipe and pump installed to redirect the waste water.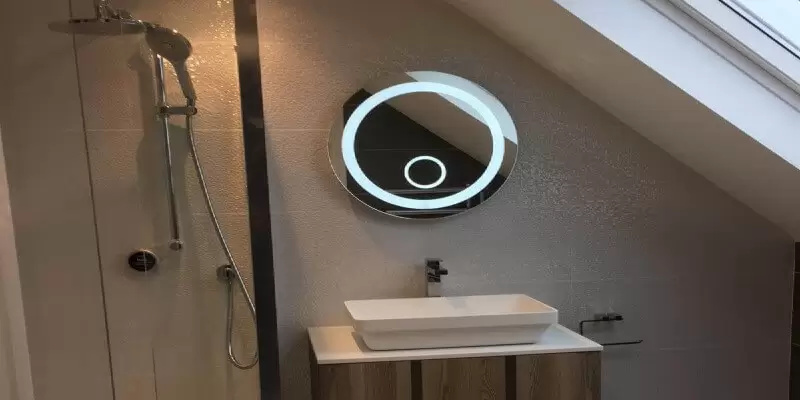 Occasionally, we have clients contacting our team for a loft conversion in Bedford and the surrounding areas to help update their conversions. In some cases, older loft conversions are poorly built or do not abide by current building regulations, which is why some homeowners contact our team to help replace their existing conversion. In this instance, there will already be plumbing in the ensuite, which can make it considerably easier for our team to install your new bathroom without having to worry about plumbing. However, if this plumbing is also outdated, or you wish to repair/replace the existing plumbing, then our specialist plumbers can help you with this. Our plumbers work with loft conversions on a daily basis, so are extremely knowledgeable when it comes to loft conversion plumbing and can provide you with advice and assistance if need be.
Alternatively, if you have existing loft conversion plumbing and do not plan on updating your conversion, then you should be able to contact a professional plumber to complete your required repairs. An experienced plumber will be able to help regardless of the plumbing system you have, so always do your research and contact someone you feel capable of completing your project.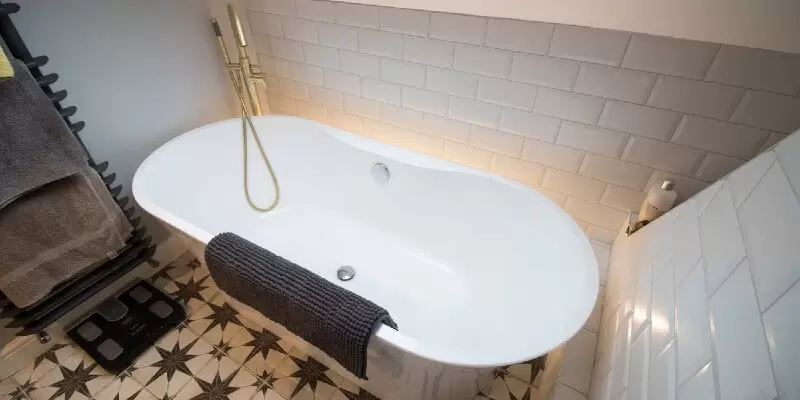 Let's Talk Plumbing For Your Loft Conversion
We know that when thinking about your loft conversion, the only thing you want to think about is how it looks and how big it will be, which is why we have in-house specialists that think about the rest for you. While it is a good idea to think about your ensuite plumbing as it can help you to understand a bit more about how you can design your bathroom, our team will take care of the planning so that you don't have to. When working with our specialists to design loft extensions in Bedford and the surrounding areas, you are equipped with all the information, help and advice required to bring your vision to life. So, why not give our team a call to start designing your new home addition?